ERAU, Northrop Grumman Announce Nation's First Airworthiness Engineering Certificate Graduates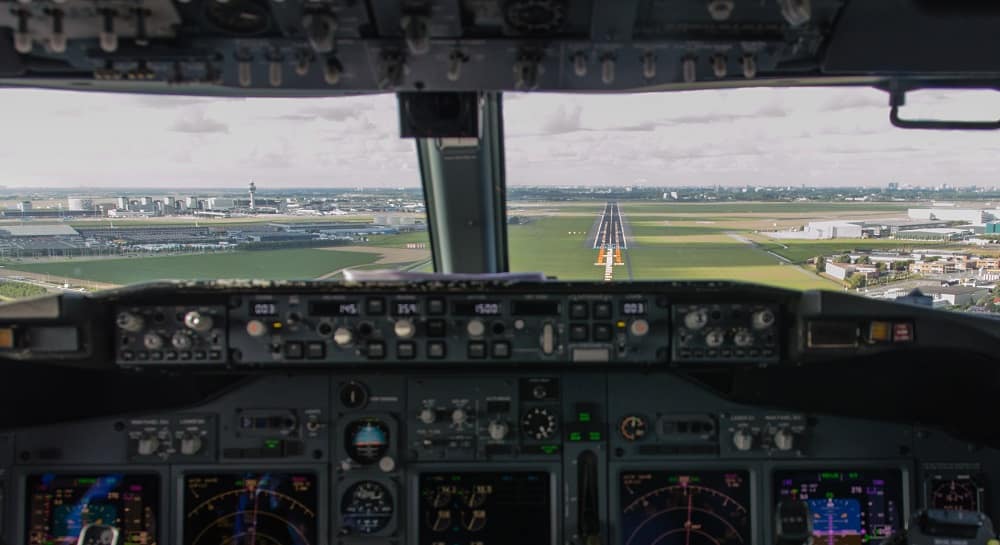 Embry-Riddle Aeronautical University held simultaneous bi-coastal commencement ceremonies on April 6 for the inaugural graduating class receiving Certificates of Study in Airworthiness Engineering (CSAE) in Melbourne, Florida and San Diego, California.
The two locations were connected with a live video link and participants could see each graduate's capstone project presentation preceding the commencement ceremony from both coasts.
Embry-Riddle and Northrop Grumman Corporation (NYSE: NOC) partnered in 2017 to develop the nation's first airworthiness engineering graduate study program designed to meet the anticipated needs of Northrop Grumman's missions.
"Northrop Grumman is delighted to recognize the first students to complete the Graduate Certificate of Study in Airworthiness Engineering," said Doug Davis, director, office of independent airworthiness, Northrop Grumman. "University partnerships are key to empowering students interested in pursuing aerospace industry careers, and this specific program creates an effective pathway to equipping students with the airworthiness skills necessary for us to be the most trusted provider of systems and technologies that helps ensure the security and freedom of our nation and its allies."
Northrop Grumman employees in Melbourne receiving the CSAE included:
Lenny Grasso, structural engineer, Melbourne, Florida;
Nicholas Meadows, mass properties engineer, Melbourne, Florida;
Jose Munoz, mechanical engineer, St. Augustine, Florida, and;
Kurt Lawson, engineering manager, Rolling Meadows, Illinois.
Northrop Grumman employees in San Diego included:
Areian Kouros, systems engineer Rancho Bernardo, California, and;
Arthur Ozaki, program quality manager for global mission excellence and logistics Rancho Bernardo, California.
"Until the CSAE program launched, there was no formal course of study in airworthiness [in the United States]. Our customers are placing increased emphasis on airworthiness as a separate discipline," said CSAE graduate Kurt Lawson. "We need both broad expertise and up-to-date knowledge to execute these programs. CSAE offers a focused solution for industry to bring engineers up to that common baseline."
The 15–month–long program blends synchronous and asynchronous online coursework, earning the participant the certificate and 12 graduate-level credits, which can be applied toward a master's degree at Embry-Riddle's Worldwide and Daytona Beach Campuses.
"It is through the hard work and dedication of the faculty, staff and students, and the partnership between Embry-Riddle's College of Engineering and Northrop Grumman, that has enabled the nation's first Airworthiness Engineering Certificate program to be such a success," said Professor Glenn P. Greiner, CSAE program coordinator for Embry–Riddle. "We look forward to not only growing this program with Northrop Grumman, but of augmenting the CSAE program with other companies and corporations in the future."
While the first cohort of CSAE students were Northrop Grumman employees, Embry-Riddle now offers the airworthiness engineering program to all interested participants, regardless of employer through the College of Engineering in Daytona Beach.
At both ceremonies, each CSAE student presented their capstone project to Northrop Grumman leadership in attendance. Embry–Riddle's Jim Ladesic, Ph.D., professor of aerospace engineering and associate dean of industry relations and outreach, conducted the commencement ceremony in Melbourne. Greiner, the CSAE program coordinator, oversaw commencement proceedings in San Diego.
Snorri Gudmundsson, Ph.D., assistant professor of aerospace engineering, and adjunct professor Scott W. Olson, MAS, directed the capstone course.
Andrew Kornecki, Ph.D., professor emeritus of computer and software engineering, Joe Martin, Ph.D., visiting assistant professor of aerospace engineering and Richard Stansbury, Ph.D., associate professor of computer engineering and computer science oversaw the rigorous coursework leading to the capstone projects and completion of the certificate.
---
ABOUT NORTHROP GRUMMAN
Northrop Grumman is a leading global security company providing innovative systems, products and solutions in autonomous systems, cyber, C4ISR, strike, and logistics and modernization to customers worldwide. Please visit news.northropgrumman.com and follow us on Twitter, @NGCNews, for more information.