ERAU Grad Becomes World Champion of the Skies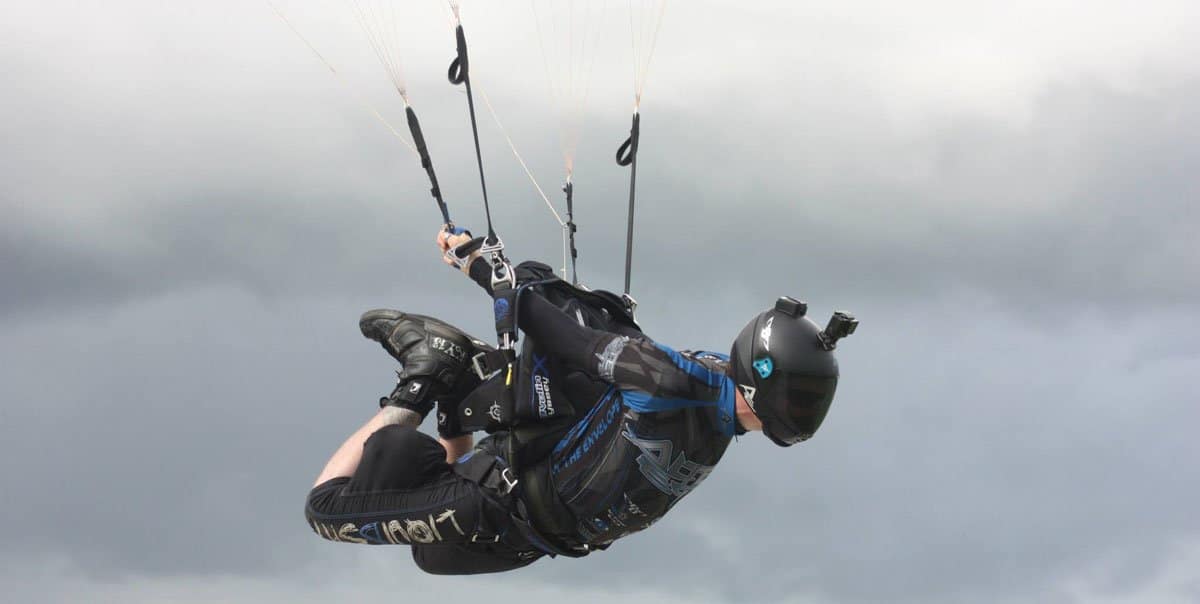 As an Aeronautics Major at Embry-Riddle, Curt Bartholomew always had an interest in aerodynamics so it was curiosity that led him to jump out of a plane 14,000 feet above ground.
After riding in the observation flight to watch skydivers jump for a class assignment during his junior year of college, Bartholomew became interested in skydiving. For Bartholomew, skydiving invoked excitement rather than fear. After his first jump, he was hooked. In just a few years Bartholomew would become a five-time world champion in the sport.
The first time I jumped I remember the two instructors who jumped with me falling away and feeling a great sense of speed," Bartholomew said. "I was nervous because I didn't know what to expect but as soon as I did it, I couldn't wait to go again.
While attending the Daytona Beach campus Bartholomew, 30, joined Embry Riddle's Skydiving Club and soon his passion for the sport became more than a hobby. In 2009, Bartholomew made the U.S. Parachute team and started competing in canopy piloting.
Canopy piloting requires jumping at 5,000 feet and building up vertical speeds as fast at 100 miles an hour while gliding inches above the ground with high-performance parachutes. Often referred to as "swooping," canopy jumpers typically glide over lakes and ponds and are judged on distance, speed and zone accuracy in which pilots must stop on an exact spot.
Bartholomew lives and trains in DeLand and he has completed more than 7,000 skydives in his career — averaging about 700 jumps per year. Last year he competed in 14 competitions. The sport has also given him the opportunity to travel and enjoy the scenery from places like Mexico, Denmark, Prague, and Spain.
In December, Bartholomew took home a gold medal from the FAI World Air Games in Dubai — giving him his fifth world title.
To become a champion takes dedication, perseverance and the ability to overcome fear. Bartholomew said during college, he had initially aspired to become an air traffic controller but his love of the sport set him on a new path. When he's not training, he works as a canopy pilot instructor — training others in the sport.
While a student at Embry-Riddle Bartholomew was on the track team, competing in the 400 meter race. He attributed his level of fitness at the time he started his skydiving career as what helped lead to his success.
"To get to where I am in this sport, it takes years of hard work and dedication," Bartholomew said. "Nothing short of full commitment day in and day out. Skydiving isn't just my job or just a competition, it's my life and my passion."
Bartholomew said he sees the sport growing in the future, with more sponsorship opportunities for American teams. He advises students who are interested in the sport to join the ERAU Sky Diving Club for the comradery and affordability it offers.