Engineers Week: Students Focus on Sustainability Innovations in Design Challenge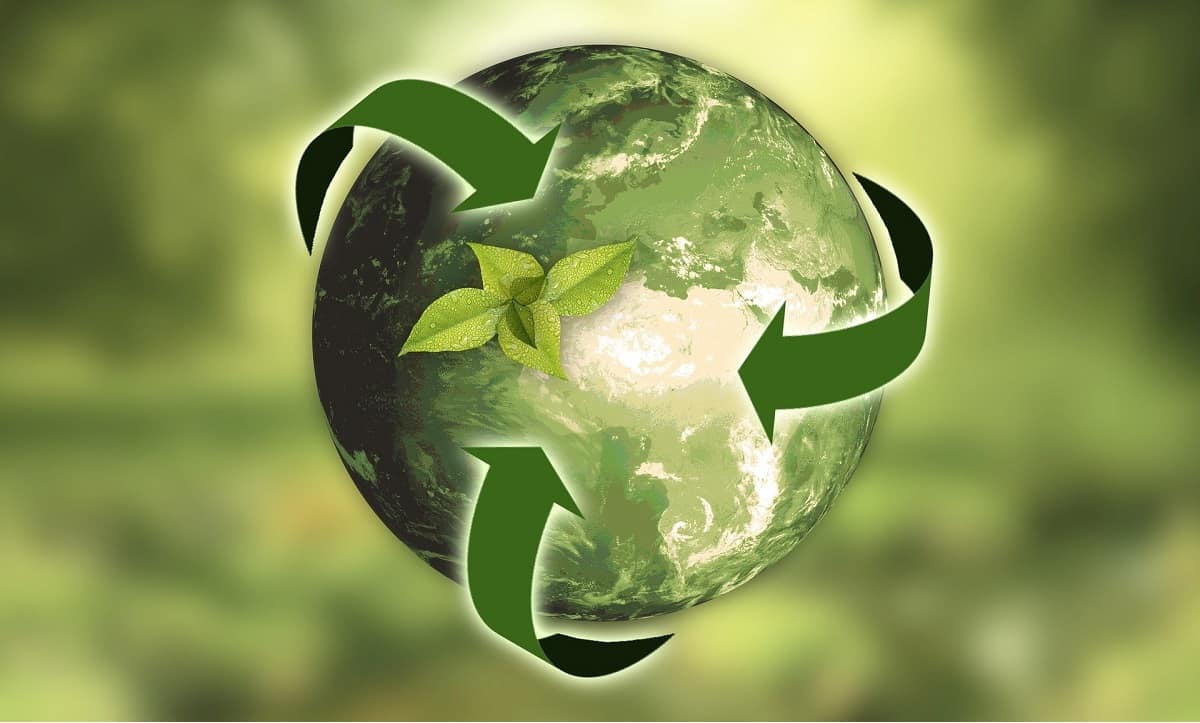 For the third year, Embry-Riddle Aeronautical University students participated in the Invent for the Planet 48-Hour Engineering Design Contest, bringing four teams to compete with students from 24 other participating colleges from around the world. Their directive: Innovate to solve the most pressing real-world problems.
"This type of competition allows students the opportunity to fully engage in developing the career-readiness skills employers seek," said Kevin Hewerdine, executive director of the Center for Career and Professional Development. "They take what they have learned in the classroom to develop thoughts and ideas into workable solutions, and it's an opportunity for like-minded students to showcase their ingenuity and skills."
The contest's winning team — comprised of Prescott Campus students Austin Barr, Dominic Stringer and Keenan Millikan — brainstormed a project that would turn paper waste, otherwise destined for landfills, into briquettes that could be used as charcoal. Not only would this idea reduce the amount of space needed for landfills, but the process of manufacturing would be "greener" than manufacturing traditional charcoal. The team will find out in March if it will move on to the next stage of the competition.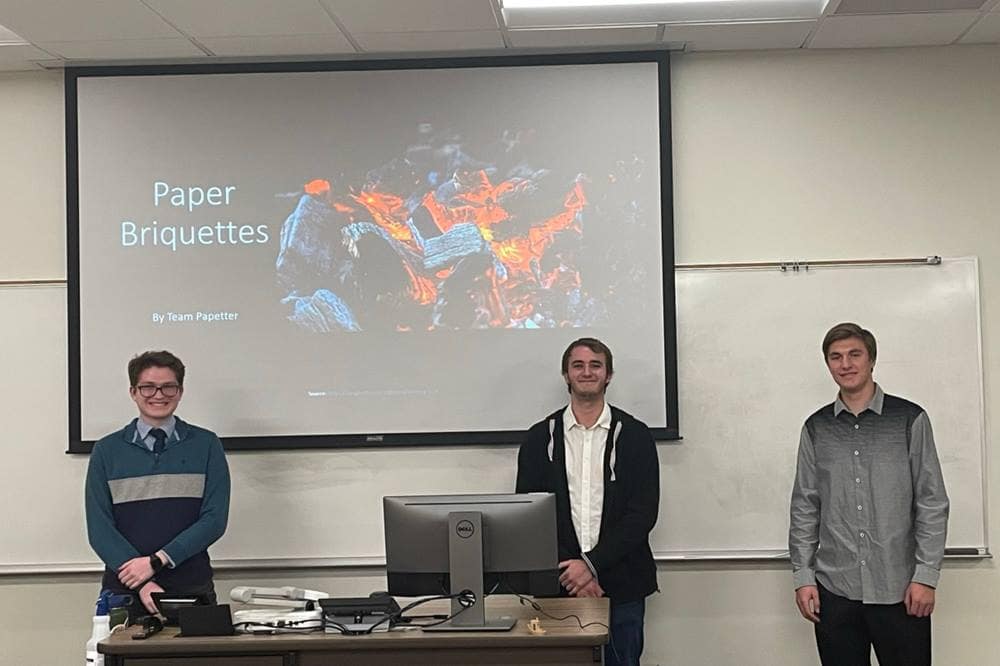 Team members Austin Barr, Dominic Stringer and Keenan Millikan won the competition with an idea to turn paper waste into briquettes. (Photo: Kevin Hewerdine)
"The most surprising thing I learned from the contest was how quickly we could put something substantial together," said Stringer, an Aerospace Engineering junior, adding that his team started by brainstorming as many ideas as they could as quickly as they could. Once they landed on one that seemed promising, they committed, creating a final product that was more sophisticated than any of them could have dreamt just two days prior to delivering their winning presenting.
Embry-Riddle's three other competing teams created similarly inspired innovations.
Team 1 devised a strategy of reducing electronic waste by processing and recycling fiberglass from discarded circuit boards. The fiberglass could then be used as 3D printer filament. Team members included Murad Rahimov, Zach Sadaghiani, William Surh and Kira Wood.
Team 2 strategized that the amount of CO2 in the environment could be reduced by equipping decommissioned offshore oil rigs with machinery to extract CO2 from ocean water. Team members included Andrew Reynolds, Austin Pham and Adrien Hobelman.
Team 3 planned to decrease food waste by using protective silicon packaging cases for fruit, since a large amount of edible fruit is discarded from stores based on cosmetic damage. Team members included Ambar Das, Hope Elmer, Martin Hussey Jr. and Dimitri Kariotoglou.
"Events like these allow students to engage fully and help develop time- and project-management skills," Hewerdine added. "Every student who participated this year is now better equipped to work on a team, engage their creativity and entrepreneurial thought, and think outside of the box in the future. Those are all skills you can only learn by doing."
Posted In: Engineering | Research