Engineering Researcher Named Editor-in-Chief of AIAA's New Astronautics, Aeronautics Book Series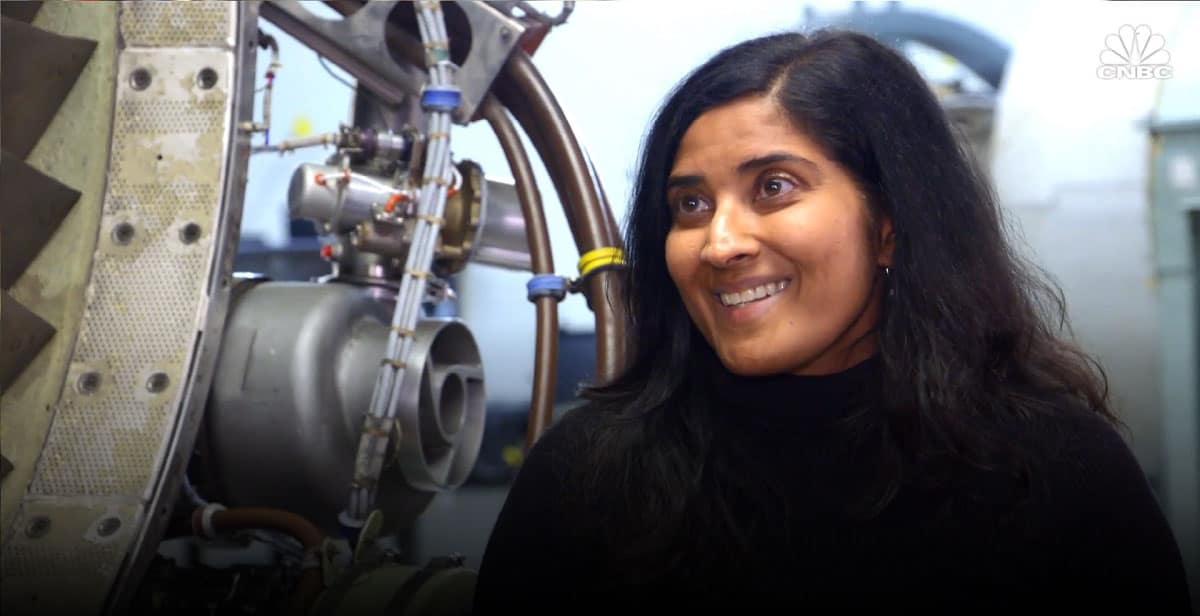 Dr. Seetha Raghavan, associate dean for Research and Graduate Studies in Embry-Riddle Aeronautical University's College of Engineering, has been named the new editor-in-chief of the American Institute of Aeronautics and Astronautics' (AIAA) Progress in Astronautics and Aeronautics book series.
"My breadth of experience in industry and academia fuels my passion to inspire curiosity, innovation and excellence through the prestigious legacy and continued evolution of the Progress Series, engaging the broader community as we head into a new era," said Raghavan.
The Progress in Astronautics and Aeronautics series is devoted to books focusing on advances in the fields of aerospace science, engineering and technology, including edited collections of scholarly papers.
"The power of books to inspire cannot be understated. It was a book — 'Analysis and Design of Flight Vehicle Structures' — that brought me across oceans years ago, in search of more knowledge," Raghavan said. "I hope to provide a pathway for authors to inspire and engage a broad audience in emerging areas in a similar way."
Also a professor of Aerospace Engineering, Raghavan received her doctoral degree in Aeronautics and Astronautics from Purdue University and her master's degree in Aeronautics and Space Technologies at SUPAERO in France. Prior to that, she completed her bachelor's in mechanical engineering at Nanyang Technological University in Singapore.
An AIAA member for 27 years, she is an associate fellow in the organization and has made valuable contributions to AIAA's Structural Dynamics Technical Committee. Topping her long list of accomplishments in the fields of research and academia are two awards: In 2019, she was nationally honored by Women in Aerospace with the Aerospace Educator Award, and earlier this year, she won the Butler Center for Leadership Excellence Distinguished Purdue Alumni Award.
"I am excited to work with the highly engaged editorial board and vibrant staff at AIAA toward the growth and excellence of the Progress in Astronautics and Aeronautics Series," Raghavan added.
She will begin serving in her new editorial position with the AIAA in September.
About AIAA
The American Institute of Aeronautics and Astronautics (AIAA) is the world's largest aerospace technical society. With nearly 30,000 individual members from 91 countries and 100 corporate members, AIAA brings together industry, academia and government to advance engineering and science in aviation, space and defense. Learn more about the organization online.
Posted In: Engineering