Engineering Honor Society Students Earn Scholarships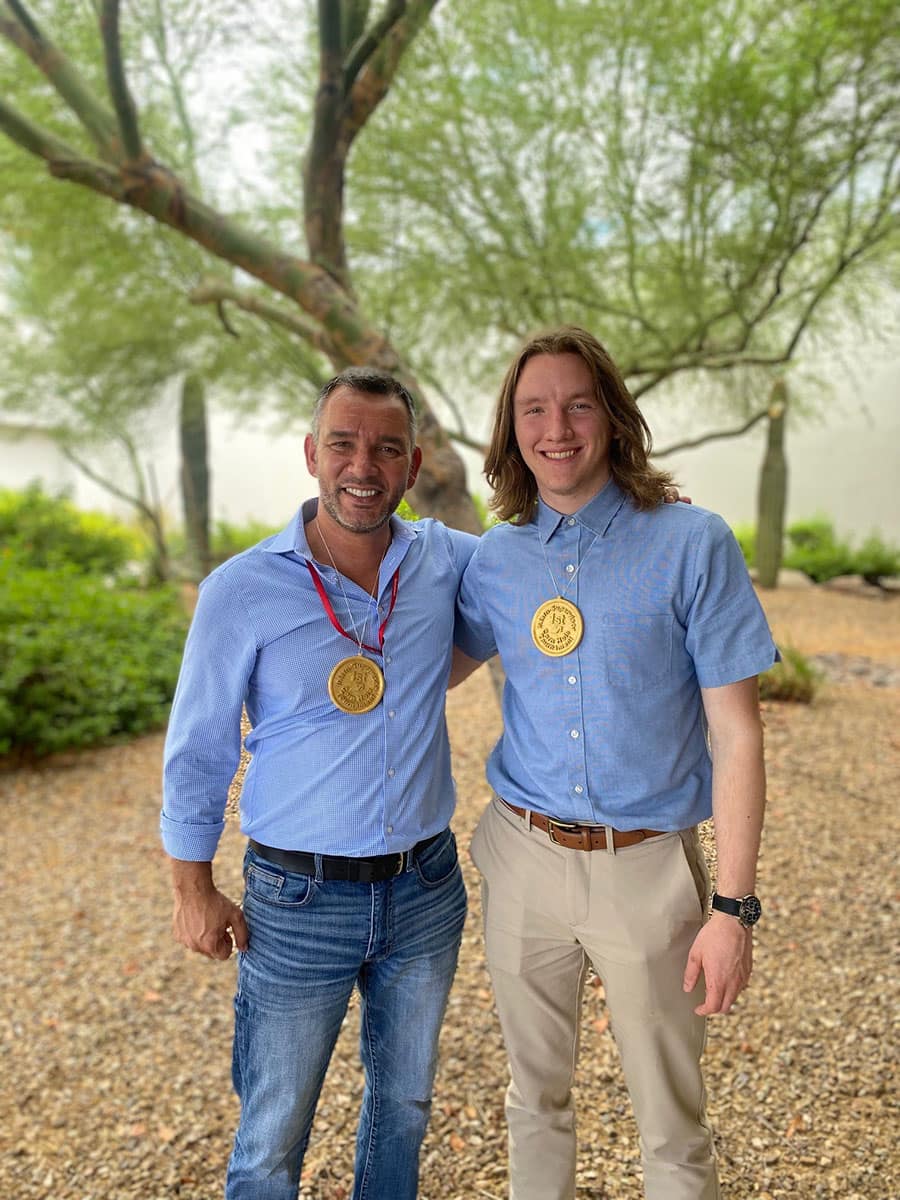 The Fellowship Board of Tau Beta Pi, the Engineering Honor Society, has selected two students from Embry-Riddle Aeronautical University's Prescott Campus to receive scholarships for the 2022-2023 school year.
Congratulations to the recipients of this honor: Michael D. Finigian and Matthew R. Prescavage, both of whom are studying Aerospace Engineering. They are two of only 11 aerospace engineering students in the nation to receive a Tau Beta Pi scholarship this year.
Dr. Ed Post, faculty advisor for Tau Beta Pi, said, "This scholarship is awarded to senior undergraduate members of Tau Beta Pi based on their academic achievement and extracurricular involvement. Michael and Matthew continue the winning tradition that Arizona Delta members have established in competing for this scholarship since our chapter was established in 2015."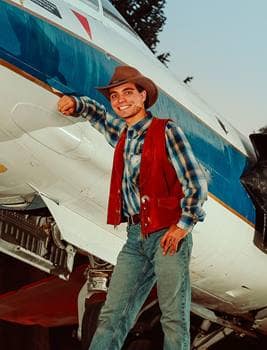 Michael Finigian stands by the Lockheed F-104 Starfighter, a supersonic interceptor aircraft used extensively during the Cold War. (Photo: Michael Finigian)
Finigian said, "Embry-Riddle has been a fantastic school. From the professors to the students, everyone is eager to foster success and learning. The clubs on campus are very active and, specifically, having been part of the AIAA Design, Build, Fly club for the past three years has provided me with experience for capstone and the real world. Plus, I joined the Nerf Club for pure fun!"
Finigian is a senior whose outstanding achievements include two internships at Raytheon Technologies, teacher assistant for Catia, campus academic mentor, advisor of the AIAA Design, Build, Fly Club, and president of Tau Beta Pi.
Prescavage said, "The Tau Beta Pi scholarship is all about expressing who you are and what has gotten you to where you are today. It not only highlights your academic ability and financial situation but also what you accomplish outside of the classroom in clubs, activities and your personal life."
He added, "I was able to go into depth about tennis club, volunteer work and intramurals, and how they have supplemented my college education with a little bit of fun. I encourage anyone that can apply to apply."
Each student will receive a $2,000 Brems Scholarship, made possible by a bequest from Marian K. and John H. Brems Jr. Mr. Brems was a member of the Tau Beta Pi Michigan Gamma Chapter, class of 1946.
Tau Beta Pi is the Engineering Honor Society, founded at Lehigh University in 1885. With 250 collegiate chapters and 47 active alumni chapters, it has initiated nearly 618,000 members in its 136-year history and is the world's largest engineering society.
Posted In: Engineering