Emerging Trends in Aviation Maintenance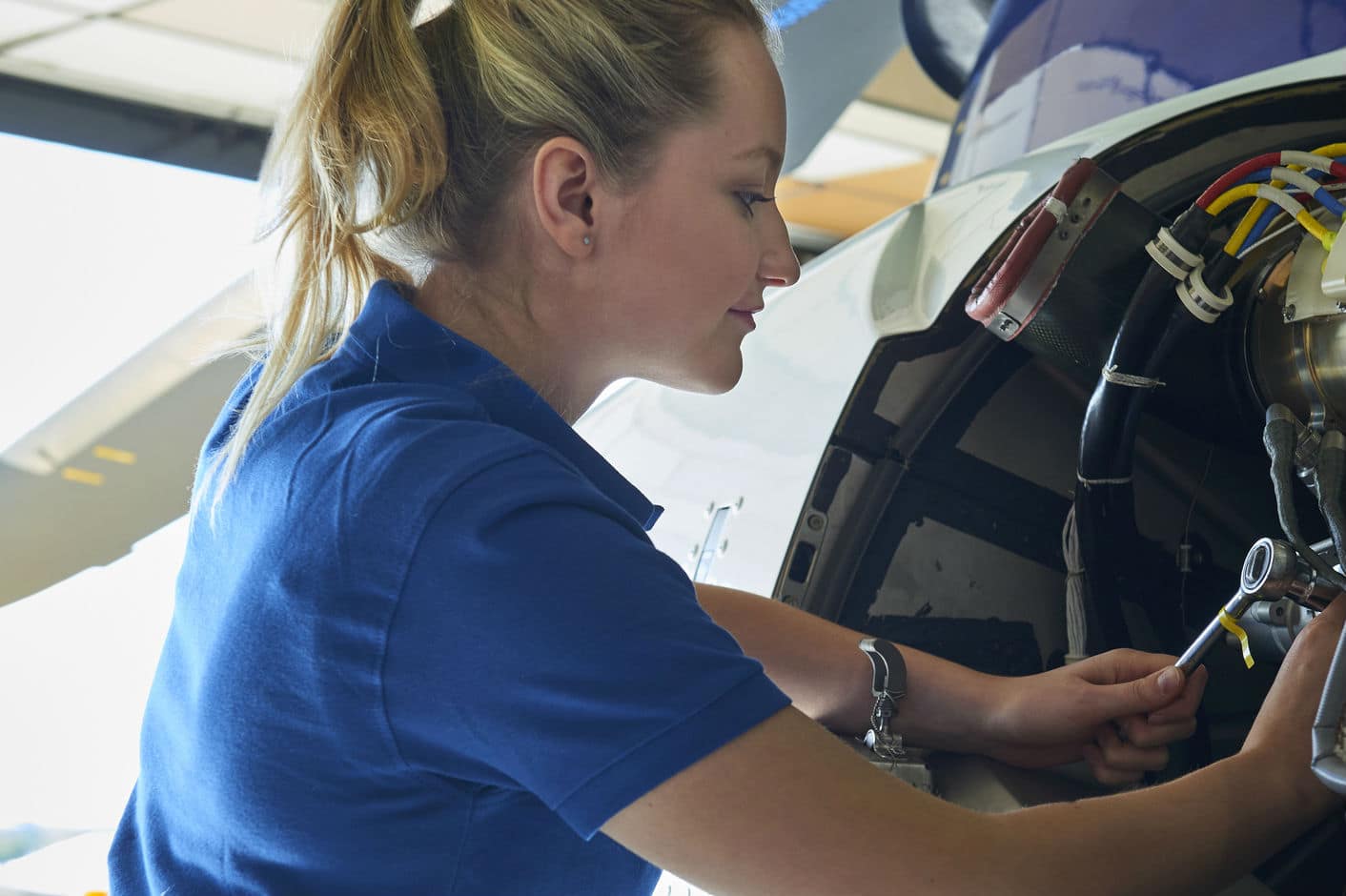 Today's aviation maintenance industry is facing unique demands. While the shortage of qualified personnel continues to be a challenge, there are other emerging trends that directly impact the way maintenance is performed and managed. Changes related to human factors and safety, technician training and new and innovative technologies are just a few of the ways the aviation maintenance environment is evolving.
Top trends to watch:
Shortage of qualified personnel
New aircraft fleet growth
Addition of human factors to training
Innovative technologies
Technical training trends
Qualified Personnel
In its 2019-2038 Pilot & Technician Outlook, Boeing predicted the need for more than 769,000 new maintenance technicians over the next 20 years. Advances in technology will require technicians to gain new skill sets while maintaining the ability to service older aircraft. Although efforts are underway to fill these positions, technicians are leaving the industry at a much faster rate than they are entering. A 2019 Aeronautical Repair Station Association (ARSA) survey found that more than two-thirds of U.S. companies reported vacant technician positions, totaling 4,615 openings. Additionally, the association projects that the technician shortage is costing the U.S. aviation maintenance industry more than $1.4 billion a year.
Fleet Growth
Aircraft deliveries are projected to increase significantly over the next 10 years, which only further complicates the technician shortage. This increase will also force the retirement of older aircraft, which will result in a substantial shift in technology and expertise. Programs like the Bachelor of Science in Aviation Maintenance and Master of Aviation Maintenance at Embry-Riddle Aeronautical University prepare students to handle the array of aviation maintenance changes facing the industry. With an emphasis on leadership and aircraft maintenance management, graduates will be well-positioned to navigate these challenges.
Human Factors Impact
In 2017, the FAA published a new advisory circular that emphasized the importance of human factors in aircraft maintenance. The Maintenance Human Factors Training (MxHF) included additional elements that are unique to the maintenance environment such as human performance and limitations, as well as hazards in the workplace. This shift demonstrates the importance of human factors training in aviation maintenance organizations.
Innovative Technologies
Technology is changing the way today's aircraft are maintained. Innovations in additive manufacturing, 3-D printing, and the use of artificial intelligence robots are just a few of the updates. Manufacturers and fleet managers are quickly realizing the advantages of such technologies. The use of a robot to inspect for cracks or problem areas using advanced sensor technology, for example, can relieve technicians, allowing them to perform other, more specialized tasks.
Technical Training Trends
The projected increase in aircraft deliveries has created a unique dilemma for today's technicians. Not only are technicians responsible for maintaining legacy aircraft, but they are also working on next-generation platforms. To meet this new demand, many Maintenance Repair & Operations (MRO) are increasing training in specialized areas to provide improved services to their customers. Training in specific non-destructive testing techniques, advanced composite repairs, and troubleshooting are just some of the areas MROs are focusing on.
---
Mark Kanitz is an associate professor and program chair of the Bachelor of Science in Aviation Maintenance. Bettina Mrusek, Ph.D., is an assistant professor and program chair of the Bachelor of Science in Aeronautics.