Embry-Riddle's Enrollment Management Initiatives Win Innovation Award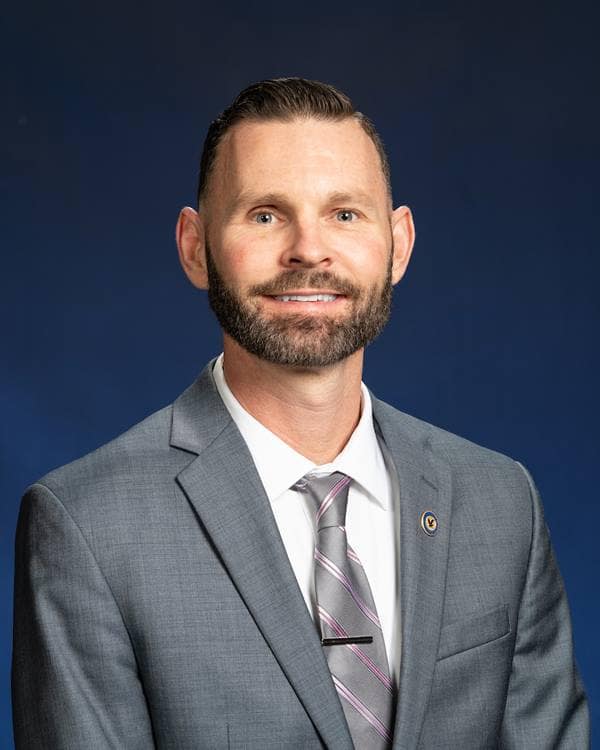 The University Professional and Continuing Education Association (UPCEA) has awarded Dr. Jason Ruckert, vice president for Enrollment Management at Embry-Riddle Aeronautical University, the 2022 Dorothy Durkin Award for Strategic Innovation in Marketing and/or Enrollment Management. This honor recognizes those who have positioned their institutions to increase enrollment while diversifying the applicant pool and developing new educational services for students.
"No one can effectively lead innovative change alone, and for me, this is a shared recognition," Ruckert said, citing the university's senior leadership team as the guiding force behind his efforts. "Their advocacy, especially throughout the challenges of the pandemic, was critical to our success."
Ruckert also credited the contributions of the university's Marketing and Enrollment Management team, which he leads.
"It is their creativity, innovation and dedication that brought our initiatives to life," he said. "We will continue to push boundaries in our marketing and enrollment efforts to enhance the experience and success of our students."
Embry-Riddle President P. Barry Butler, Ph.D., added that the timing of this award gives it added significance.
"We can look at enrollment numbers and take pride in our continued growth, even at a time when other institutions are struggling," Butler said. "It is also a point of pride that higher education professionals recognize the challenging work behind those numbers. They honor leaders who strengthen a responsive, student-centric culture that is the heart of student success."
For more than a century, UPCEA has promoted excellence in professional, continuing and online education. It serves more than 400 institutions.
Since 2017, Ruckert has served on the UPCEA National Council for the Online Education Advisory Board, the first national council to focus on the leadership challenges of online education. In 2018, the council named Embry-Riddle Worldwide as the first institute of higher learning to excel in all categories established by its National Council for Online Education Hallmarks of Excellence in Online Leadership Review.
The Durkin Award is named for former UPCEA board member Dorothy Durkin, a long-time leader from the New York University School of Continuing and Professional Studies. She was recognized as a pioneer and creative strategist in strategic program development, database analytics and relationship management marketing for higher education.
Posted In: Institutional News