Embry-Riddle Worldwide Seattle Commencement to Feature International Airline Pilot and Author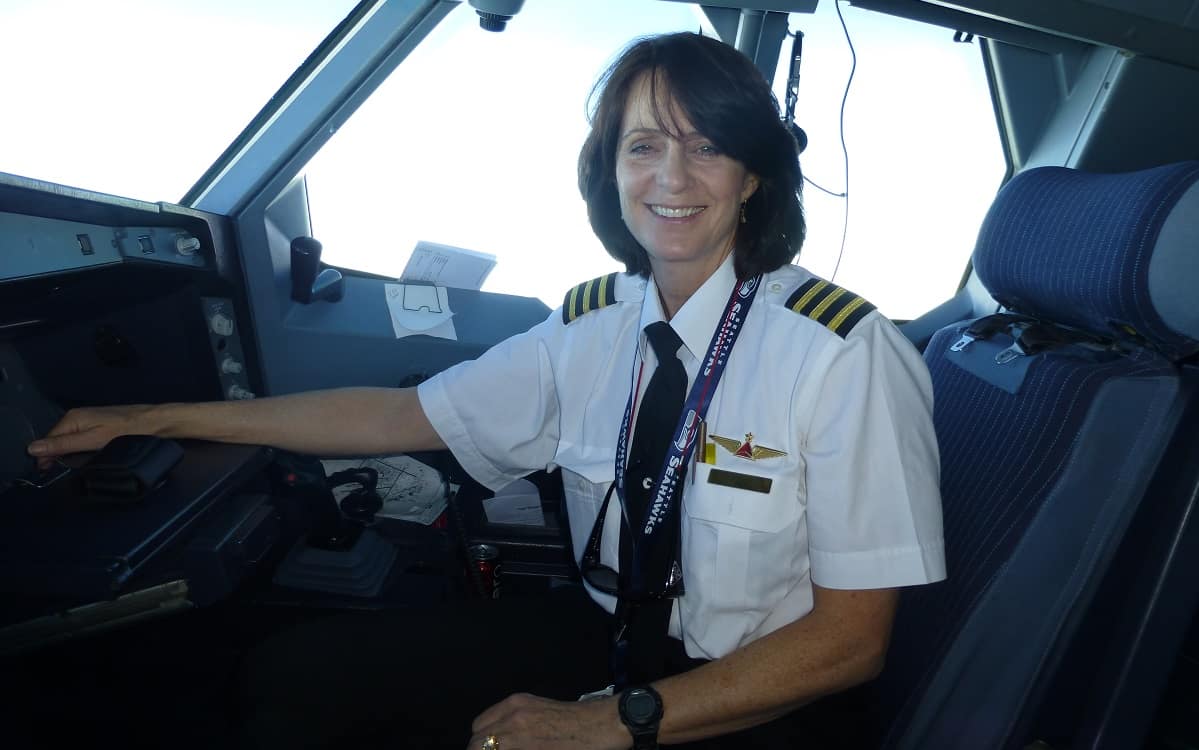 International airline pilot, author and doctoral student Karlene Petitt will serve as commencement speaker for Embry-Riddle Aeronautical University Worldwide's Seattle Campus next month.
The commencement ceremony, which will include 65 undergraduate and graduate degree candidates, will be held at 7 p.m. Saturday, Sept. 8, at the Museum of Flight, 9404 E Marginal Way South, Seattle. Representing more than 20 states, the graduating class consists of 3 active/reserve service members and 6 veterans of the United States armed forces.
Petitt, an international airline commercial pilot with 40 years flying experience, is a safety advocate for the industry who has also penned aviation thrillers, a children's book and a motivational book. A doctoral candidate at Embry-Riddle Worldwide, she has more than 20 years instructing airline pilots on Boeing aircraft and has worked for Coastal Airways, Evergreen, Braniff, Premair, America West, Guyana, Tower Air and Northwest Airlines among others.
"Ms. Petitt's commitment to mentor hundreds of young pilots and countless others with her books, community service, professional experience and her own personal journey to pursue the highest level of education in aviation within Embry-Riddle's doctorate program makes her the perfect speaker to relate to and inspire our graduates," said Embry-Riddle Worldwide Chancellor Dr. John R. Watret.
Other events scheduled for the weekend include the Embry-Riddle Worldwide Seattle Industry/Career Expo from 10 a.m. to 3 p.m., Friday, Sept. 7, at the Doubletree Suites by Hilton Hotel (Seattle Airport-SouthCenter Mall), 16500 Southcenter Pkwy., Seattle. With nearly 30 major employers confirmed to attend including Alaska Airlines/Horizon Air, Blue Origin, Compass Airlines, ExpressJet Airlines, Gulfstream, NAVAIR, Old Republic Aerospace, Port of Seattle, SpaceX, Thales and more, the event is open to all Embry-Riddle students, alumni and their guests as well as military personnel. Attendees may register through the university career platform, Handshake or by emailing wwcarser@erau.edu or Laurie.Elliott@erau.edu.
A Seattle Lift Off 2018 alumni event will take place from 6 to 7:30 p.m. Friday, Sept. 7, at the DoubleTree Southcenter's Atrium Lounge. Pre-registration for alumni, parents and students is available at alumni.erau.edu.
For more information Embry-Riddle Worldwide's Seattle Campus, go to worldwide.erau.edu/locations/seattle.
Media Contacts: