Embry-Riddle Welcomes New Dean, Dr. Zafer Hatahet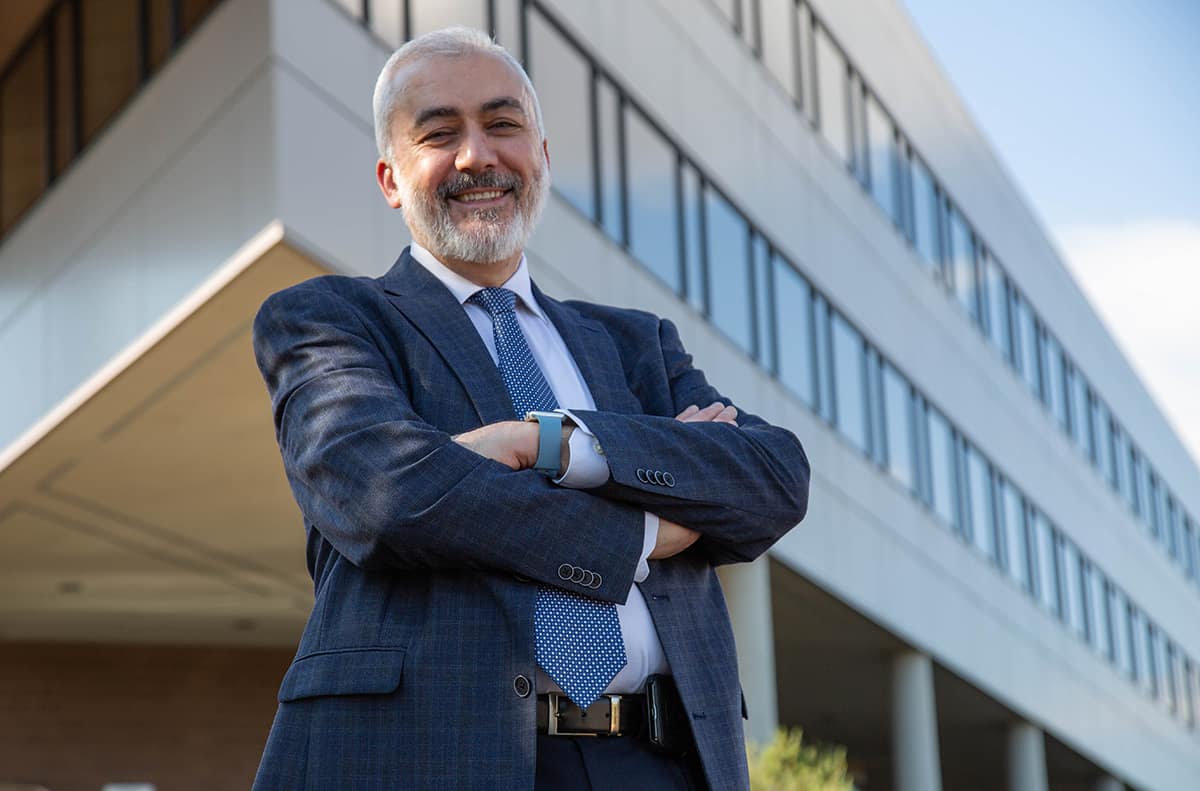 Embry-Riddle Aeronautical University is excited to welcome Dr. Zafer (Zaf) Hatahet as the new dean of the Prescott Campus' College of Arts and Sciences. Hatahet will begin his new role on Aug. 15 and comes to Embry-Riddle from Penn State University in Abington, Penn., where he served as professor and head of the Abington College's division of science and engineering.
A self-proclaimed "technology geek" with interests in biotech, engineering, computers, aviation and cars, Hatahet sees a perfect fit with Embry-Riddle.
"I have always loved the Southwest, and Embry-Riddle has a great reputation of providing students with extensive hands-on skills to be competitive in the job market," he said. "I am a big fan of this approach to education."
An accomplished scholar, Hatahet's impressive academic background includes bachelor's and master's degrees in biology, a Ph.D. in biochemistry and a post-doctoral fellowship in microbiology and molecular genetics. Prior to his leadership role at Penn State Abington, he was professor and department head of biological and physical sciences at Northwestern State University of Louisiana. He has also been an associate professor of biochemistry at the University of Texas Health Science Center and an assistant research professor of microbiology and molecular genetics at the University of Vermont.
"With his impressive leadership background in science and engineering, Zaf is the perfect match for us and we are excited to have him here at Embry-Riddle," said Prescott Campus Chancellor Dr. Anette Karlsson.
Additionally, Hatahet is an accomplished researcher, focusing on the cellular defense mechanisms against oxidative DNA damage.
"We are thrilled to have Zaf join our leadership team," said Vice Chancellor and Chief Academic Officer Dr. Kathy Lustyk. "He is an award-winning educator, prolific scholar and a skilled leader with an obvious commitment to student success. Zaf's breadth of disciplinary knowledge will serve the College of Arts and Sciences well and we look forward to welcoming him to Prescott."
Hatahet wants staff and students to know he has big plans for the College of Arts and Sciences.
"My highest priority is to make sure our existing programs continue to grow in a sustainable manner," he said. "My second highest priority is to promote collaboration between the different disciplines within the college and between the colleges, both in pedagogy and research."
Posted In: Institutional News