Embry-Riddle Welcomes New College of Arts & Sciences Dean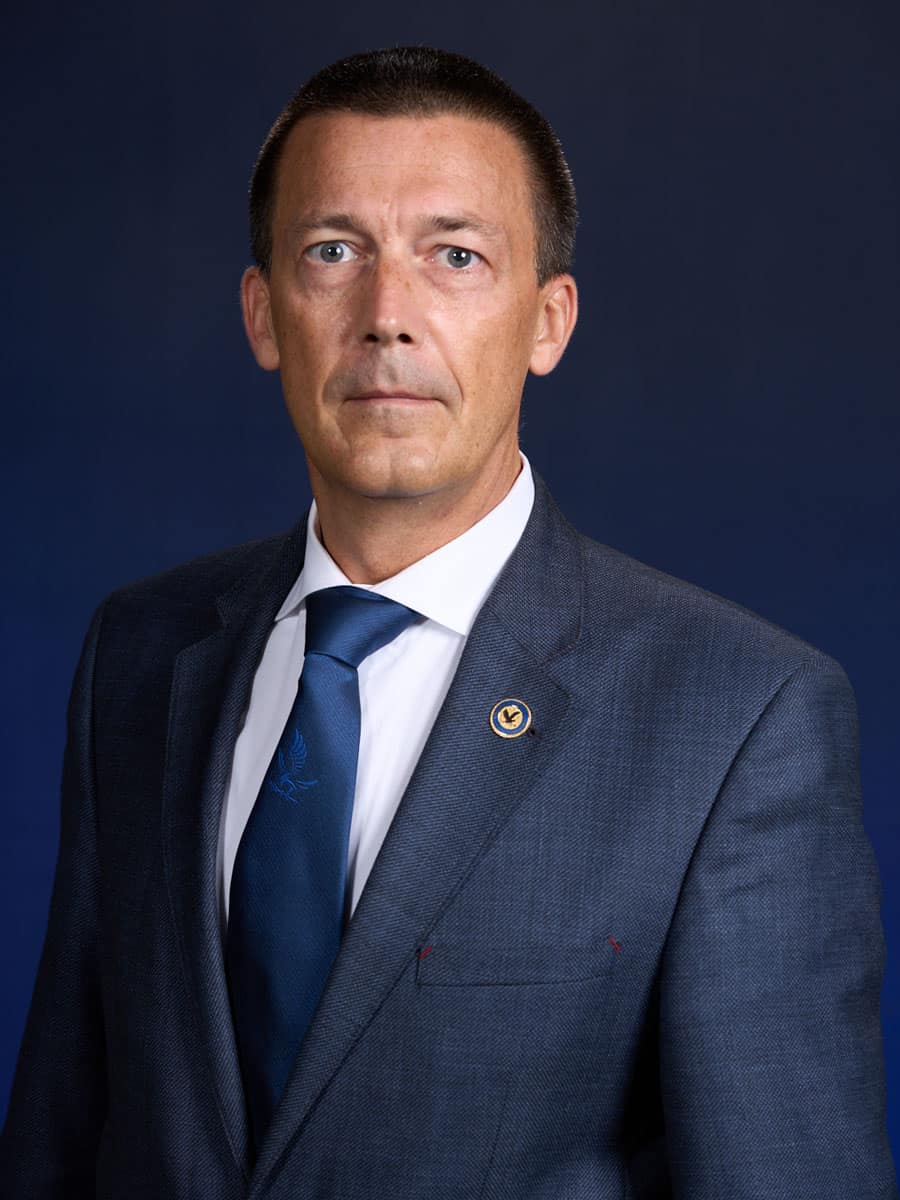 Embry-Riddle Aeronautical University's Worldwide Campus will welcome Dr. Alexander Siedschlag as the new dean of its College of Arts & Sciences, effective July 1.
Dr. Siedschlag comes to Embry-Riddle from the Penn State World Campus, where he served as chair of Penn State Homeland Security Programs. He was also a professor and previous interim director of Penn State Harrisburg - School of Public Affairs.
"Embry-Riddle's global reach and recognition definitely drew me, along with its comprehensive multidisciplinary study of aviation," Siedschlag said. "As a member of the generation of founding scholars of homeland and civil security research, Embry-Riddle's strong focus on safety and security also appealed to my desire to emphasize security's place in higher education."
Earlier in his life, Siedschlag served in the German Air Force, an experience he credits with piquing his interest in security studies.
"Today, as an American and a professor of Homeland Security, we should not forget that, unfortunately, the 9/11 terrorist attacks on our country were executed with hijacked commercial airplanes," he said. "Aviation-related security research is a fascinating field in which much remains to be done, including across the entire spectrum of the arts and sciences. The same is true for comprehensively teaching the field."
In the late 1990s, Siedschlag began engaging with virtual learning, and he started teaching primarily online in 2007.
"Over the years, I've seen online learning's expectations, benefits and implementation change," he said. "The greatest persistent benefit, I will say, lies in its flexibility and adaptability. Online education marvelously streamlines into the postmodern multimedia habits of students and faculty."
But there are challenges.
"Work/study-life balance and comprehensive student support will become an even more critical point of consideration for prospective students as they choose their university and college," he added. "I anticipate that the greatest future benefit to students will be more on-demand and customized online learning, with opportunities for tailored, accelerated, executive and stacked degrees."
Siedschlag's core areas of focus once he begins in July will be expanding the College of Arts & Sciences' collaboration initiatives, connecting teaching and research, boosting enrollment, and creating new industry and whole-community partnerships.
"Dr. Siedschlag is very familiar with the complexities of online learning, and he will provide strong leadership to the college," said Worldwide Campus Chancellor John R. Watret. "We look forward to continued achievements under his leadership."