Embry-Riddle Welcomes Dr. Dietmar Rempfer, New Prescott Engineering Dean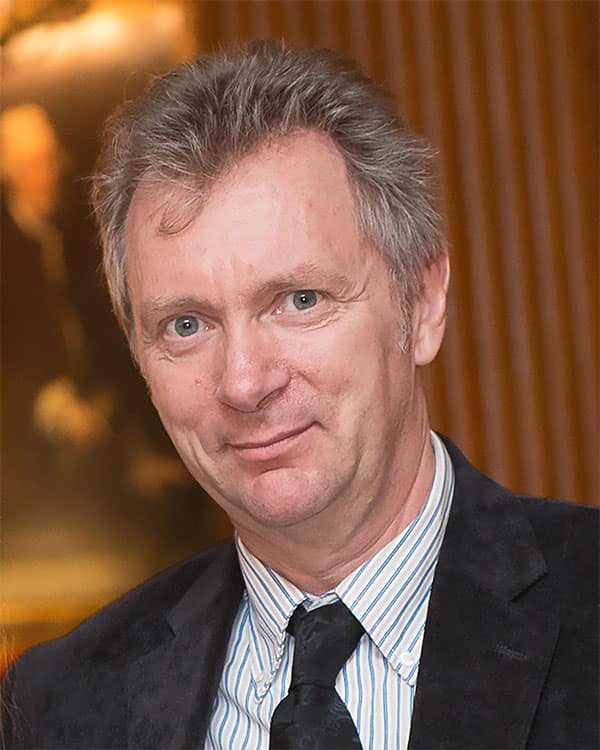 Accomplished academic leader Dr. Dietmar Rempfer this week accepted the position of dean of the College of Engineering at Embry-Riddle Aeronautical University's Prescott, Arizona, campus.
Rempfer will assume his new position with Embry-Riddle beginning with the Fall 2023 semester. Currently, he holds three positions at Purdue University Northwest as interim dean of the College of Engineering and Sciences, founding director of the School of Engineering, and professor of Mechanical and Civil Engineering.
He will take over for Embry-Riddle College of Engineering Dean Dr. Ron Madler. After 13 years of service as dean, Madler last year announced that he wanted to re-dedicate himself to his faculty role at the Prescott Campus. He has been with Embry-Riddle for nearly 29 years.
"Dr. Rempfer's expertise in engineering, aerospace and mathematics, and his commitment to teaching excellence, will serve our students well," said Dr. Anette Karlsson, chancellor of Embry-Riddle's Prescott Campus. "I look forward to working with him to continue strengthening our engineering programs. At the same time, on behalf of our entire campus community, I want to thank and commend Dr. Madler for his dedication and exemplary leadership."
Rempfer said he is eager to work with Embry-Riddle's accomplished faculty and staff to advance innovative and impactful engineering education programs. The goal, he said, is to "empower our graduates to design devices, mechanisms and systems that manipulate the physical world to resolve challenges and create novel capabilities." Rempfer added that his enthusiasm for the art of engineering "stems from its unique integration of applied mathematics and physics, enabling us to craft systems that help make the world a better place."
He joined Purdue University Northwest in 2017. Previously, he served the Illinois Institute of Technology in faculty roles of increasing responsibility (2001-2017), ultimately becoming a professor of Mechanical and Aerospace Engineering and professor of Applied Mathematics. He also served as an interim department chair and associate dean of the Armour College at the Illinois Institute of Technology.
"I am both honored and thrilled to accept this leadership position at Embry-Riddle," Rempfer said. "Embry-Riddle is a preeminent leader in aviation and aerospace education, with a student body that stands out by its talent and motivation, and exceptional engineering faculty who can bring out the best in their future graduates. I very much look forward to collaborating with the College of Engineering team, expanding my knowledge about Embry-Riddle and working together toward a common goal of achieving excellence with a set of distinctive engineering programs."
Having attained a master's degree in Aerospace Engineering from the University of Stuttgart, Rempfer pursued his Ph.D. in Mechanical Engineering from the same institution. Following his postdoctoral fellowship at the University of Arizona, where he completed his Habilitation in Fluid Mechanics, Rempfer worked as a research scientist at the University of Stuttgart. Later, he served as a visiting associate professor in the Sibley School of Mechanical and Aerospace Engineering at Cornell University.
Rempfer's areas of research specialization include aerodynamics and fluid dynamics, boundary layer stability and transition to turbulence, turbulence theory, dynamical systems theory, and function-space methods for the numerical solution of partial differential equations.
His many honors and academic achievements include winning the Hermann-Reissner Award for Aerospace Engineering (1992), a Heisenberg Fellowship from the German National Science Foundation (1996-2000) and membership on the executive committee of the Global Engineering Deans Council. Rempfer's accomplishments also include 29 invited lectures, 50-plus conference contributions and lectures, 40 refereed journal and conference publications, four book chapters and 1,900-plus citations.
As the founding director of the School of Engineering at Purdue University Northwest, Rempfer united two preexisting departments into one organizational structure, created a new department of computer science and developed a faculty-supported vision for an expanded role for engineering at the university. He further oversaw a successful effort to renew accreditation for all of the university's engineering programs and was instrumental in increasing the visibility and ranking of the school's engineering programs.
In addition to his professional endeavors, Rempfer said he enjoys road cycling, reading and spending time with friends and his family. "My wife and I are both eager to return to Arizona, and we look forward to exploring all that the community has to offer."
Posted In: Engineering