Embry-Riddle Students Lead the Way at Tracer FIRE 11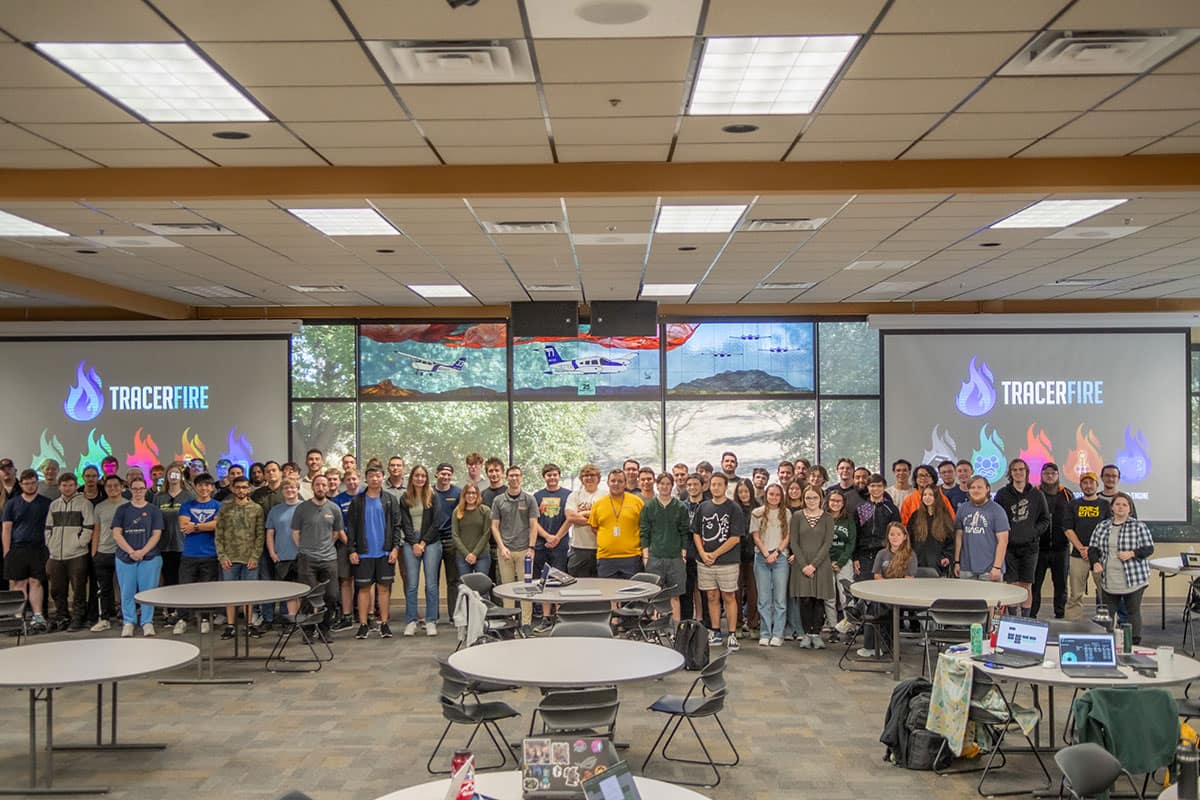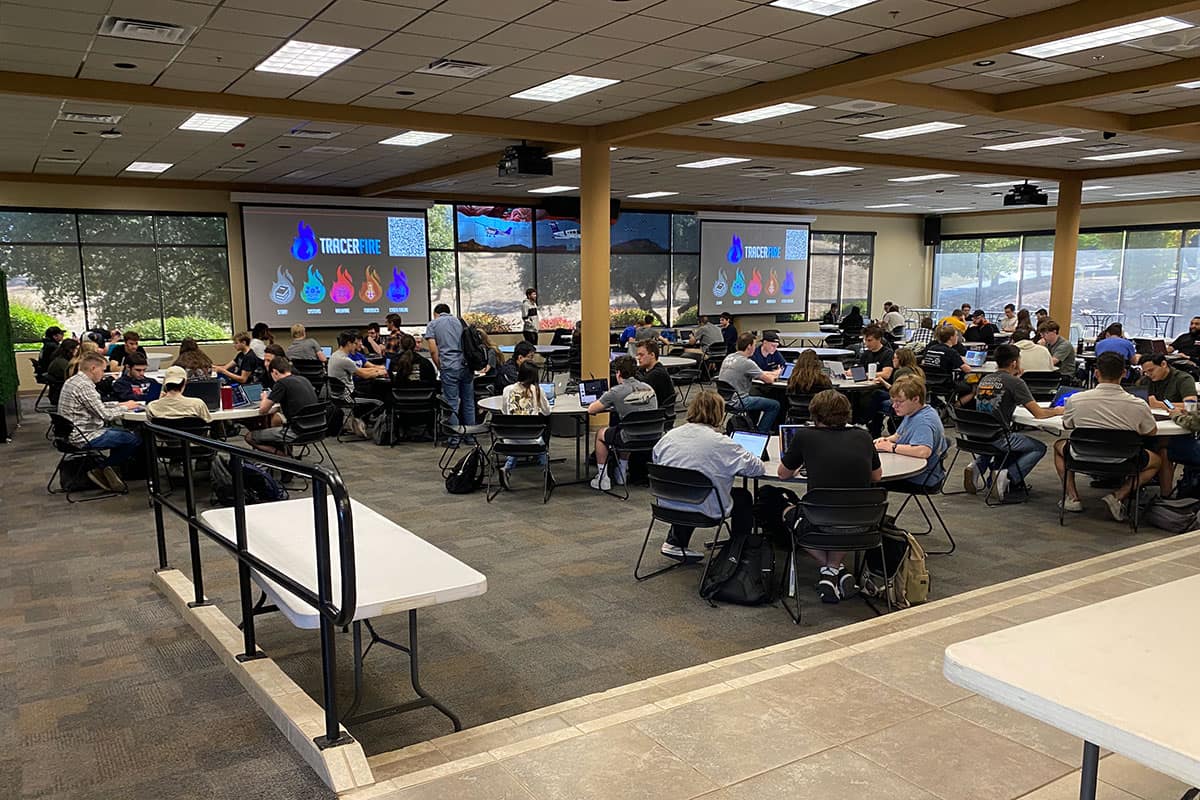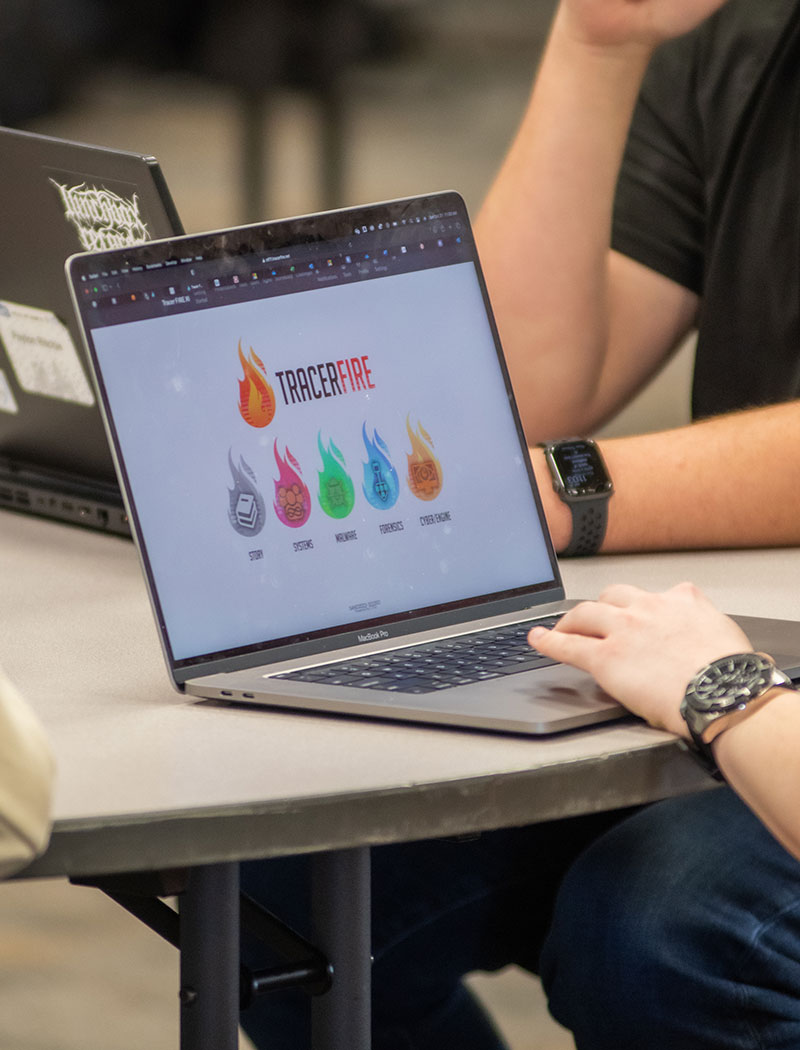 Sandia National Laboratories recently visited Embry-Riddle Aeronautical University's Prescott Campus to offer its Arizona- and Nevada-wide Tracer FIRE (Forensic and Incident Response Exercise) 11 competition to students.
From Oct. 20-22, more than 35 student teams participated in Tracer FIRE 11. Each team consisted of up to five students, with teams from Embry-Riddle Prescott, Yavapai College, Arizona State University and the University of Nevada, Las Vegas, in attendance.
This year's competition included a new scenario that involved multiple cyberattacks on a fictional water utility infrastructure company. Participants investigated these attacks using open-source hunting tools and techniques. They determined exactly what occurred and made recommendations to the company on how to remediate these attacks in the future.
Over 80 students from the Cyber Intelligence and Security Department took part. Embry-Riddle also claimed the top three spots in the competition.
Jacob Boesen, an Embry-Riddle senior who participated on the first-place team, noted: "Our diverse backgrounds and areas of expertise allowed us to address each of the problems given to us throughout the duration of Tracer FIRE. This event gave us experience in working in an incident-response environment and tested the knowledge that we have learned during our time at Embry-Riddle. The success of this team came from our ability to communicate and work in a team while knowing the strengths of each of our teammates." Cameron Devaney, a National Science Foundation (NSF) CyberCorps® Scholarship for Service recipient; Abigail Geiger; Jesse Hix; and Maxwell Werner were also part of the winning team.
Justin LaZare, an Embry-Riddle senior and NSF CyberCorps® scholarship winner, was the top individual scorer in the competition. "While I was honored to be the highest individual scorer, it was a never-ending challenge with strong competition at every turn that challenged our diverse team to adapt and earn a third-place position. The event was an incredibly valuable learning experience."
Tyler Morris, cybersecurity researcher at Sandia National Laboratories, added, "As always, Embry-Riddle's students continue to impress the Tracer FIRE team. We are excited to engage with these students and look forward to seeing them grow in their professional careers."
Morris partnered with the College of Business, Security and Intelligence to successfully deliver the event. Senior Victoria Plinski also served as the lead student organizer, a role that helped Plinski grow in multiple ways: "It has been a wonderful experience collaborating with the faculty at Embry-Riddle and the dedicated staff from Sandia National Laboratories over the past two years to ensure the success of Tracer FIRE at our university. Witnessing the remarkable growth of the competition, which has seen active participation rise from 35 students to an impressive 90, has been particularly rewarding. What's even more exciting is the diversity of academic backgrounds among the participants. While a significant portion are majoring in Cyber Intelligence and Security, participating students were also majoring in Simulation Science, Games and Animation; Data Science; Aerospace Engineering; and Business. It has been my privilege to play a role in fostering this interdisciplinary unity among Embry-Riddle's student body, all united by their shared passion for cybersecurity."
Dr. Krishna Sampigethaya, chair of the Department of Cyber Intelligence and Security, also said, "I thank Sandia National Laboratories and their lead, Tyler Morris, for working with us and bringing to our campus this one-of-a-kind learning and team-building experience. Our students learned critical cybersecurity skills desired by the industry and applied them to solve real-world cyber intelligence and security problems. In the end, our students proved they are highly competitive team players and demonstrate excellence in all student outcomes we strive for as an NSA, NCAE and ABET-accredited cybersecurity program!"
Posted In: Security Intelligence and Safety