Embry-Riddle Student Joins Developers at Facebook Conference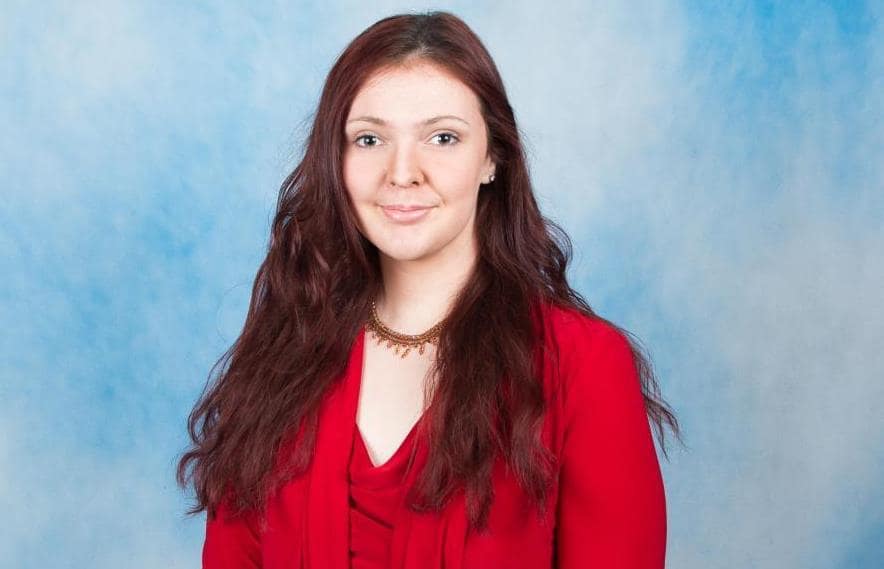 Being part of the next generation of developers who will help connect the world brought Embry-Riddle student Courtney Thurston to the F8 Facebook Developer Conference in San Francisco earlier this month. During the conference, Thurston, a Computer Engineering freshman, had the opportunity to see Facebook CEO Mark Zuckerberg deliver a keynote address in which he unveiled the social networking company's 10-year roadmap.
Thurston, who will be interning this summer at Microsoft's data group, said that one of the highlights of the conference was learning about Facebook's plans for improving machine learning and artificial intelligence to help make products more accessible for the disabled.
"Facebook is a super smart company in that they're not just invested in their social media platform but they've also acquired Instagram and are investing heavily in artificial intelligence, advanced machine learning, and virtual reality platforms," said Thurston, a member of Embry-Riddle's Honors Program. "These are tools that are already making our lives a lot easier, and are extremely promising in accessibility and health fields, too."
Zuckerberg also shared his vision for improving access to education and opportunities for everyone through advances in technology.
"The work we are all doing is so important because we can actually give people a voice. Instead of building walls, we can help people build bridges," he said during the keynote.
The 10-year roadmap that Zuckerberg laid out includes new tools and a new mobile framework for apps such as:
Bots that utilize the Messenger platform to improve communications between businesses and customers
Improved live-streaming capabilities that can be done from any device, including drones
The utilization of social virtual reality to share experiences
Improved methods for bringing the internet to developing countries
Artificial Intelligence capabilities that improve image search and generate captions for photos to help those with eye impairments.
The conference also featured leaders from Facebook's apps and services, new products and interactive demonstrations for developers.
Last fall, Thurston attended the Grace Hopper Celebration of Women in Computing Conference where she received the opportunity to be considered for future Facebook events and internships. She received a scholarship from Grace Hopper to attend F8.
Thurston, who also received a free Samsung Galaxy phone, Gear VR Headset and handheld controllers given to all attendees, said she is looking forward to applying the ideas from the conference while working on a software engineering and product management rotation in Seattle. She said for her future career goals, she's interested in machine learning, math modeling and data analytics.
"Big tech companies are exploring these spaces, so it's an exciting time to be going to conferences and interning in the field," Thurston said.