Embry-Riddle Rocketeers Appear on Discovery's 'Rocket Around the Xmas Tree'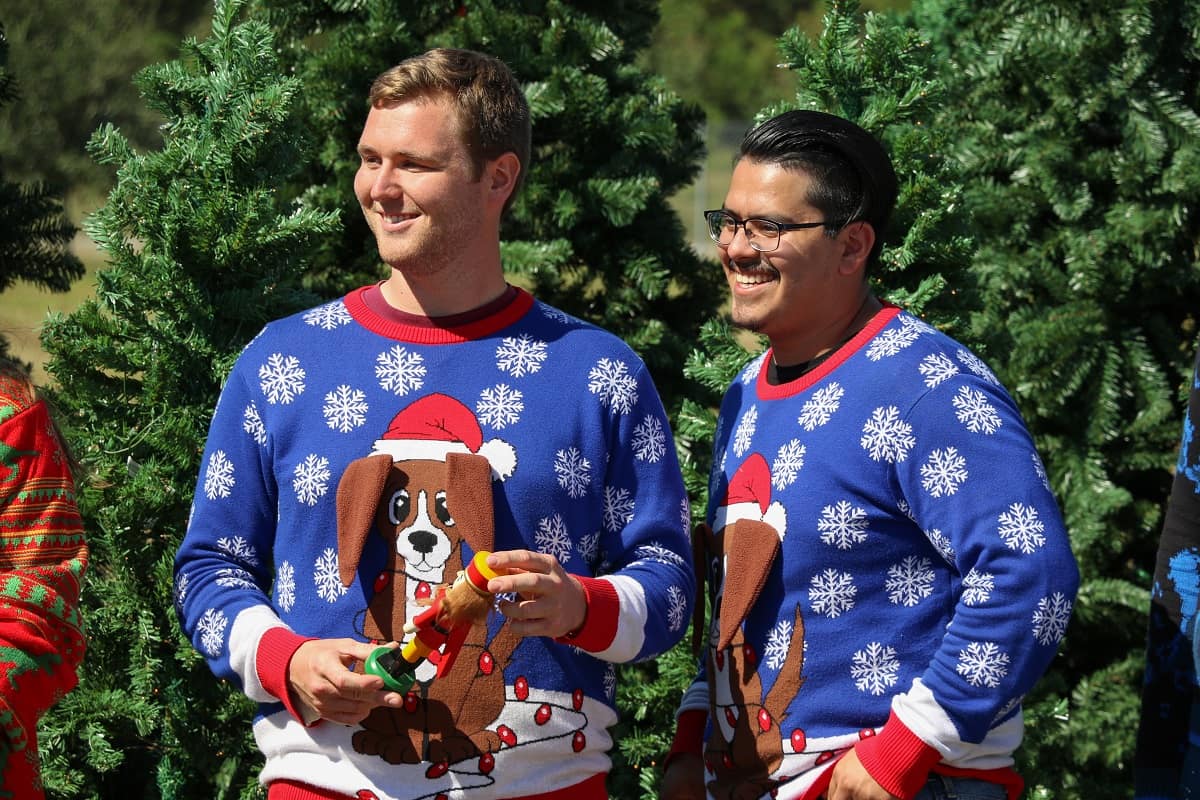 Embry-Riddle Aeronautical University Engineering students Max Kauker and Alex Moreno recently appeared in front of a national audience on Discovery's "Rocket Around the Xmas Tree" television show to test their skills in a fun, holiday-themed rocket competition. The program is hosted by YouTube star and science aficionado Nick Uhas.
On Season 1, Episode 1, Kauker and Moreno teamed up as The Odd Rocketeers. They competed against two other teams in a variety of challenges including: launching faux Christmas trees in an attempt to deliver letters to Santa Claus, blasting toy soldiers toward Santa's pile of presents, firing candy canes at warp speed and impressive distances, and attempting to safely transport and land 50 delicate ornaments without breaking them using standard model rocket kits.
Kauker, a Mechanical Engineering major with a concentration in propulsion from Santa Cruz, Calif., and Moreno, an Aerospace Engineering/Astronautical major from Phoenix, Arizona, met through Embry-Riddle's rocketry club.
"I have really enjoyed being part of Embry-Riddle's Rocket Development Lab," said Moreno. "It's a great place to meet great people and learn a lot about solid motors, liquid rocket engines, rocket structures and high altitude rockets."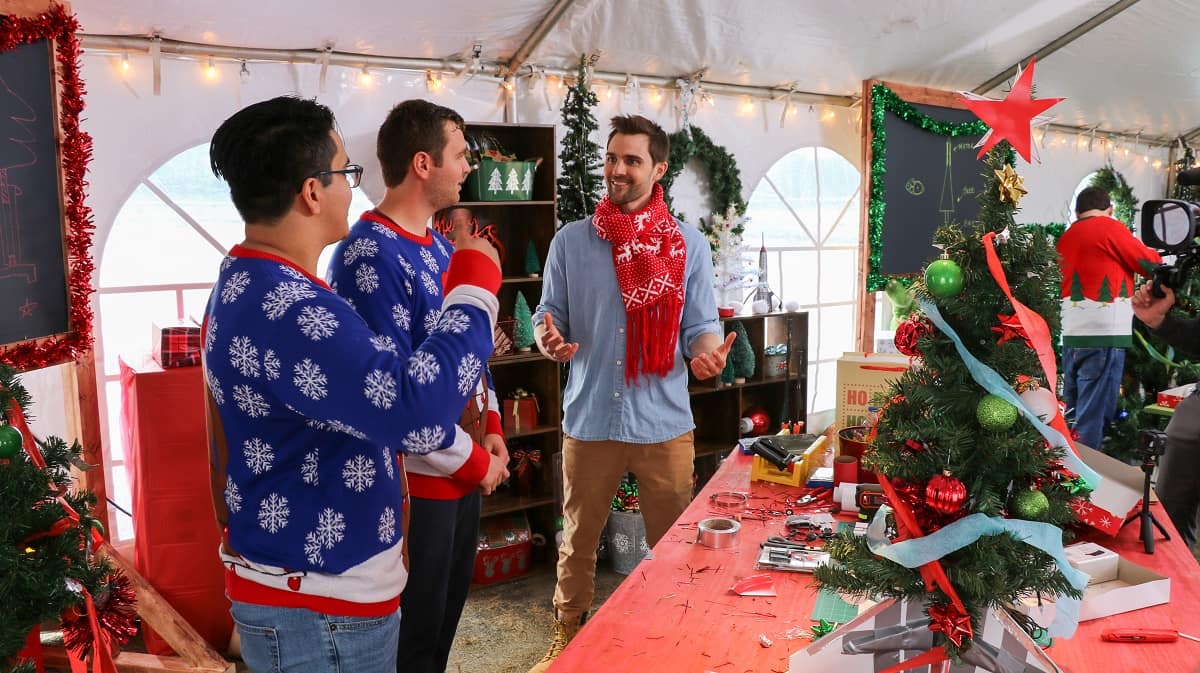 Embry-Riddle students Max Kauker and Alex Moreno discuss how to turn a Christmas tree into a rocket with "Rocket Around the Xmas Tree" host Nick Uhas.
"My favorite aspect of Embry-Riddle has always been the free thinking of the professors and the autonomy among the students to try new things," added Kauker.
Producers of the show recruited the duo after viewing Kauker's family tradition video he had posted on YouTube years ago. Following a series of interviews, the team was flown to Virginia to record the show.
"I've been interested in rockets since I was young," Moreno said. "My dad and I would build the small Estes rockets and fly them at nearby parks. From there on it grew into an obsession with space and the technology necessary for getting to space."
"I have been fascinated by rockets ever since I could remember," Kauker said. "Growing up, watching 'October Sky' was a huge push for my dad and I to kick our rockets into high gear and try things even when we had not the slightest idea what would happen (although I don't recommend doing that anymore for safety reasons!)"
Kauker, who graduated this past fall, has a job lined up at Parallel Flight Technologies in California, developing heavy-lift, hybrid power, multirotor aircraft for use in firefighting. A graduating senior, Moreno plans to go into industry.
Watch Kauker and Moreno on Discovery's "Rocket Around the Xmas Tree."
Posted In: Engineering