Embry-Riddle Researchers are Shaping the Future of UAS Integration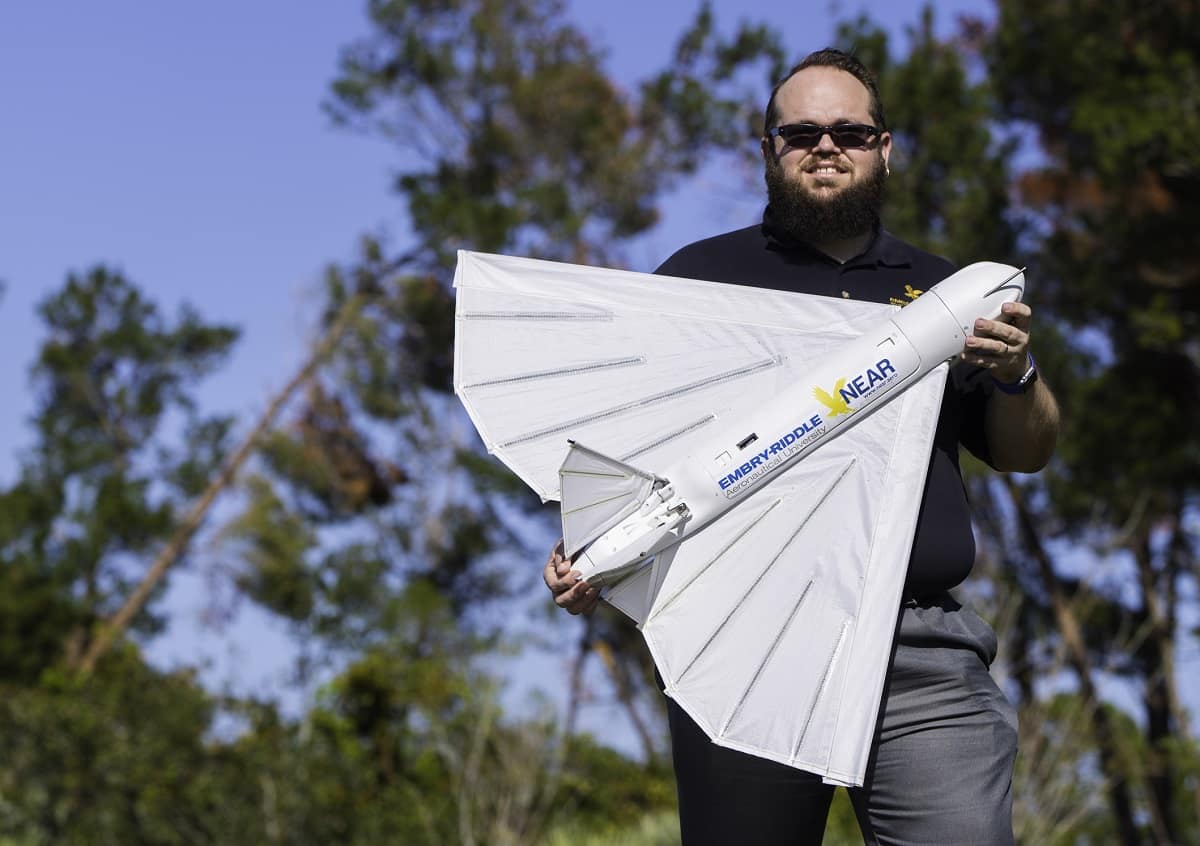 Richard Stansbury knows a thing or two about unmanned aircraft systems (UAS). He's Embry-Riddle Aeronautical University's principal investigator for the Alliance of System Safety for UAS through Research Excellence, or ASSURE, the Federal Aviation Administration's (FAA) Center of Excellence for UAS. When ASSURE launched in 2015, Embry-Riddle was named the technical lead for research involving air traffic integration, and co-lead in pilot and crew training. We recently spoke with Stansbury to learn more about this groundbreaking research center.
Q: What is the ASSURE team's current research focus?
A: As of today, we have two projects nearly complete and two ongoing. These include a ground collision study that's determining the level of human injury and damage to property that might occur should a UAS crash over a populated area. In this study, we're modeling human injury based off of a UAS strike. In a second project, we're determining maintenance repair and modification requirements for UAS and necessary training for maintainers. This project includes using simulated scenarios to study maintenance-induced failures and the impact of those failures — the levels of risk associated with systems failures that could be mitigated by maintenance. We are also using simulation to validate minimum performance standards for detect-and-avoid technology. Additionally, we're developing pilot and crew processes and operational requirements based on a mockup control station created by ASSURE partner Drexel University. The idea is to establish a minimum set of control station requirements and procedures to assure safe and reliable operations.
Q: Are there any findings to report from the ASSURE center to date?
A: The FAA is not allowing us to share any end results or conclusions yet, but I can tell you that our work will definitively assist in creating UAS policy and regulations. UAS are no longer just a concept, a novelty. They are becoming a disruptive technology within our world. It's vitally important that we make sure their integration is as safe as possible.
Q: What is the most critical issue for ASSURE to address?
A: It's widely agreed in the industry that a secure communication frequency and available spectrum is most important because the system needs solid, reliable datalinks between operators and aircraft, as well as a communications system that allows UAS to be handled separately, to include detect-and-avoid technology and air traffic management. Traditional file-and-fly UAS operations similar to manned aviation is the goal for UAS operations. The plan is to get UAS to a point where they are taking off and landing at an airport or airfield (towered and non-towered).
Q: Does the announcement of Part 107 small UAS regulations impact your research?
A: Part 107 rules are the first addition to FAA regulations that specifically address UAS. The regulations only pertain to small UAS — just a subset of UAS that are operating — and they are fairly limited. For example, the regulations state that maintenance is required to ensure airworthiness of an aircraft, but there is no definition of what that entails. Our research will inform future policy that will ultimately provide these necessary details for Part 107 and other regulations that develop.
Q: Are there other FAA regulations on the horizon for UAS operations?
A: In March 2016, the FAA convened a rulemaking committee focused on micro UAS. Presently, micro UAS fall under Part 107 rules. Regulations specific to micro UAS could allow for broader operations over people and property. My guess is that the FAA will continue with its crawl-walk-run approach to passing regulations. There are so many types of UAS that they have to be cautious with how they allow their entry. They are bringing different elements into the law as they determine safety.
GET THE LATEST UAS UPDATES
To find out more about ASSURE's cutting edge research, visit assureuas.erau.edu.