Embry-Riddle Reports 173 New Covid-19 Cases, Urges Masks Indoors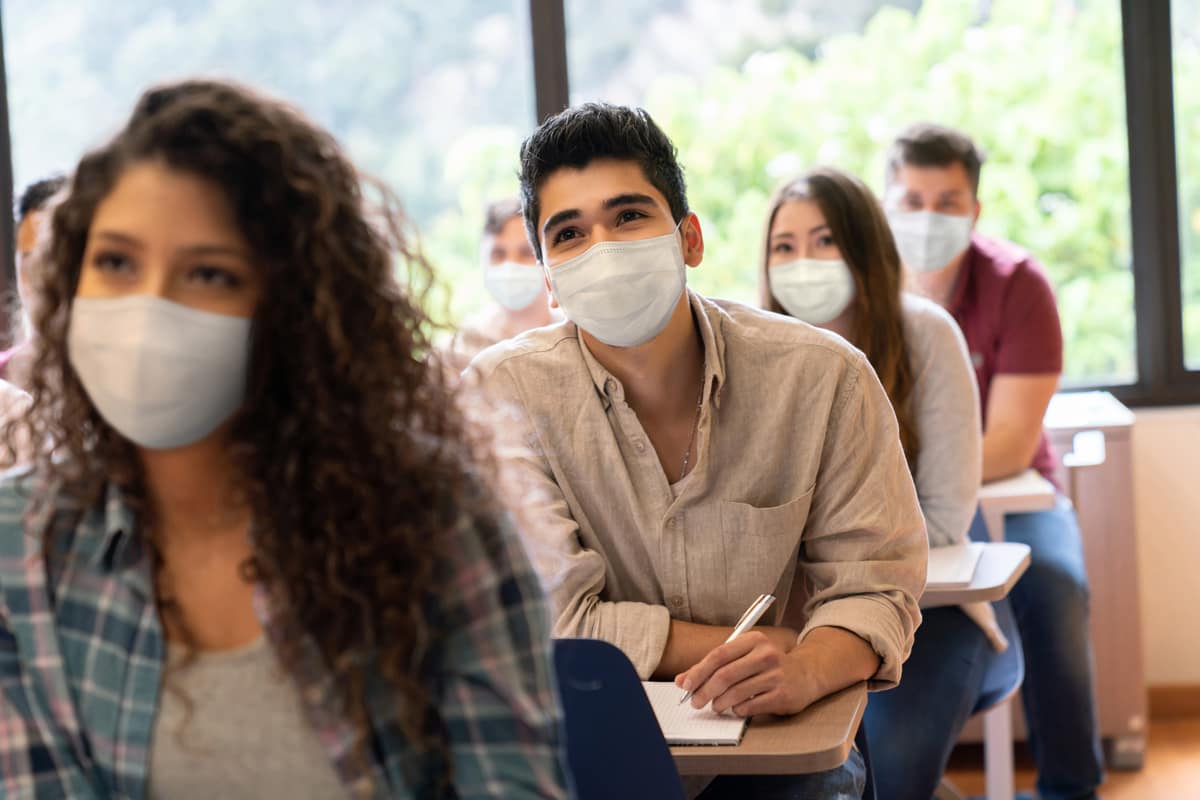 Updated Quarantine and Isolation Procedures Posted
At Embry-Riddle Aeronautical University during the first week of spring semester (Jan. 7-13), 173 people tested positive for Covid-19. That case count included 122 at our Daytona Beach, Florida, campus, 43 at our Prescott, Arizona, campus, and eight at our Worldwide Headquarters campus.
In addition, on our residential campuses at Daytona Beach and Prescott, 26 people (13 on each campus) were advised to quarantine, Jan. 7-13.
Everyone at Embry-Riddle is expected to wear masks indoors, particularly in classrooms and during flight training. In addition, Embry-Riddle continues to strongly encourage Covid-19 vaccinations and boosters as well as influenza vaccinations.
Embry-Riddle this week updated its quarantine and isolation procedures, in keeping with new guidance from the U.S. Centers for Disease Control and Prevention.
Please refer to our Covid-19 Frequently Asked Questions webpage. In particular, see:
Latest Covid-19 Test Results – Jan. 7-13, 2022
DAYTONA BEACH CAMPUS
623 individuals tested at Embry-Riddle
122 cases confirmed positive
13 people in quarantine
PRESCOTT CAMPUS
118 individuals tested at Embry-Riddle
43 cases confirmed positive
13 people in quarantine
WORLDWIDE CAMPUS HEADQUARTERS
8 cases confirmed positive
0 people in quarantine
Note: A significant number of positive cases were confirmed by testing at non-Embry-Riddle locations. Off-site tests are not included in the numbers provided here.
Only confirmed (not suspected) cases are reported. All confirmed cases are fully disclosed to the university community as well as all appropriate health authorities. Embry-Riddle's Covid-19 test results are released every Friday, except during holidays. Information is posted to our Latest Testing Results online site.
Visit Embry-Riddle's Covid-19 page for further information about the university's health precautions and safety requirements.