Embry-Riddle Reports 12 New Cases of Covid-19, Oct. 15-22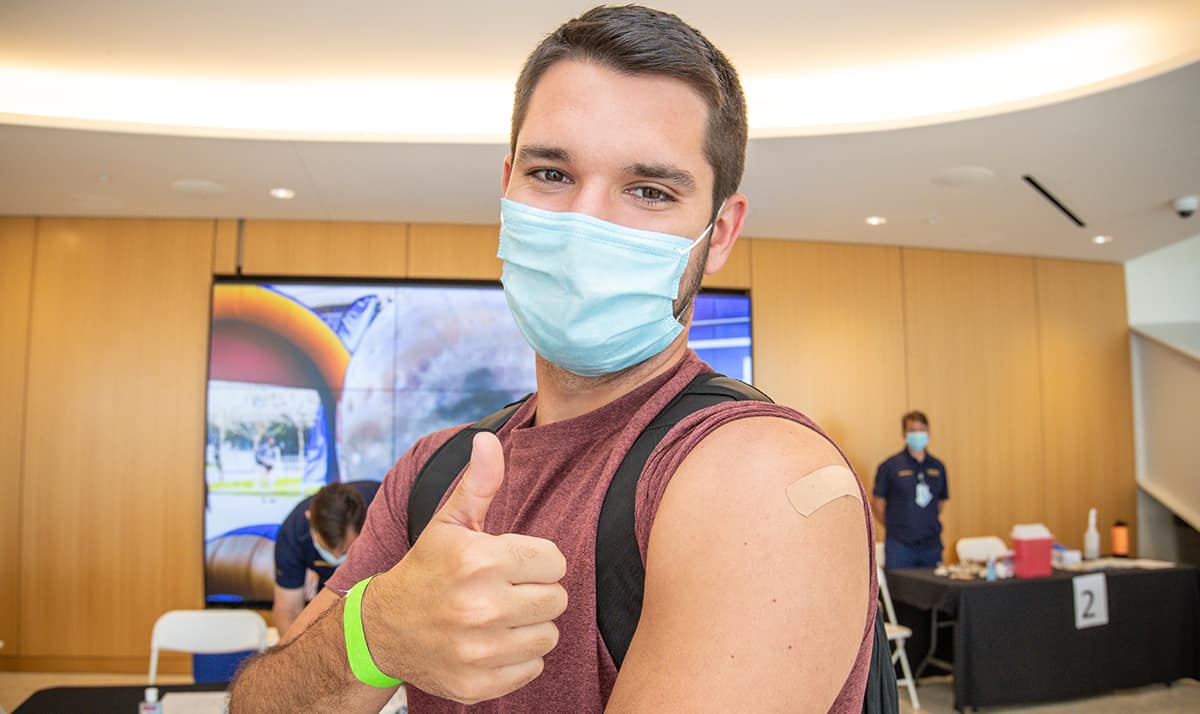 Twelve people at Embry-Riddle Aeronautical University tested positive for Covid-19, during the timeframe Oct. 15-22. That case count included nine at our Prescott, Arizona campus and three at our Daytona Beach, Florida campus. There were no new positive cases at our Worldwide Headquarters campus.
In addition, on the Daytona Beach Campus, nine people were quarantined after being exposed to the virus during this timeframe. On the Prescott Campus, five individuals were quarantined.
Update on Booster Shots
Embry-Riddle continues to offer testing and vaccinations on both of its residential campuses.
In light of new U.S. Centers for Disease Control and Prevention (CDC) guidance regarding Covid-19 booster doses, the university is also currently working to expand its vaccination services. We will send another announcement soon regarding the availability of on-campus booster shots.
Individuals who received the Pfizer Covid-19 vaccine have already been able to get their booster dose at multiple locations, including CVS and Walgreens. This week, the CDC announced that many people over age 18 who received the Johnson & Johnson or the Moderna vaccine can also get booster shots if they meet certain criteria.
Those who live or work in certain settings such as schools are eligible for booster shots. Review the CDC's Oct. 21 guidance for further details.
Embry-Riddle continues to emphasize two key preventive strategies:
Wear your mask at all times inside Embry-Riddle buildings and aircraft.
Get vaccinated as soon as possible, if you have not already done so.
Please review our quarantine and isolation protocols, which are based on CDC guidance.
Latest Covid-19 Test Results – Oct. 15-22, 2021
DAYTONA BEACH CAMPUS
271 individuals tested at Embry-Riddle
3 cases confirmed positive
9 people in quarantine
PRESCOTT CAMPUS
51 individuals tested at Embry-Riddle
9 cases confirmed positive
5 people in quarantine
WORLDWIDE CAMPUS HEADQUARTERS
0 case confirmed positive
0 people in quarantine
Only confirmed (not suspected) cases are reported. All confirmed cases are fully disclosed to the university community as well as all appropriate health authorities. Embry-Riddle's Covid-19 test results are released every Friday. They are posted to our Latest Testing Results online site.
Visit Embry-Riddle's Covid-19 page for further information about the university's health precautions and safety requirements.