Embry-Riddle Recognized for Excellence in Campus Internationalization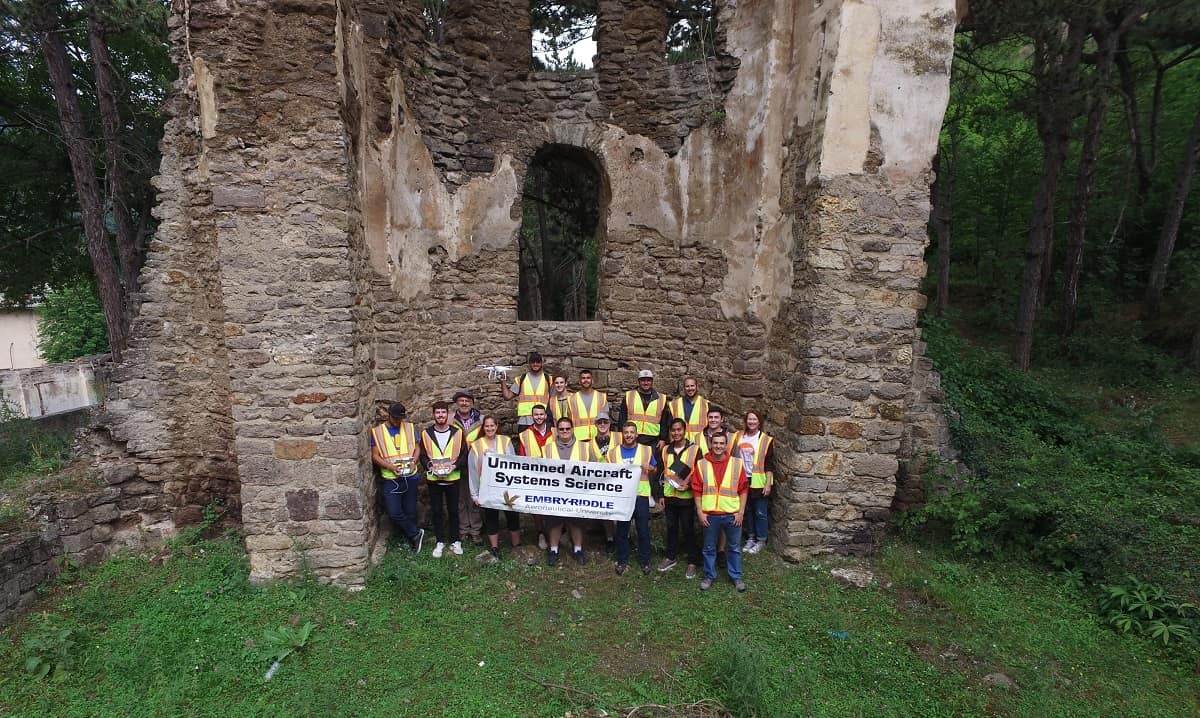 NAFSA: Association of International Educators has named Embry-Riddle Aeronautical University among seven exemplary U.S. universities and colleges as a recipient of the 2020 Senator Paul Simon Award for Campus Internationalization.
Named after the late Senator Paul Simon of Illinois, the NAFSA Simon Awards recognize outstanding innovation and accomplishment in campus internationalization, defined by NAFSA as a conscious effort to integrate and infuse international, intercultural and global dimensions into the ethos and outcomes of their students' education.
"As the leading aviation and aerospace educator, Embry-Riddle serves a global industry," said Embry-Riddle President P. Barry Butler, PhD. "We are committed to providing an inclusive, talented workforce to employers that make a critical contribution to our economy in the near-term with high-paying jobs and investment, and long-term, through innovation and entrepreneurship.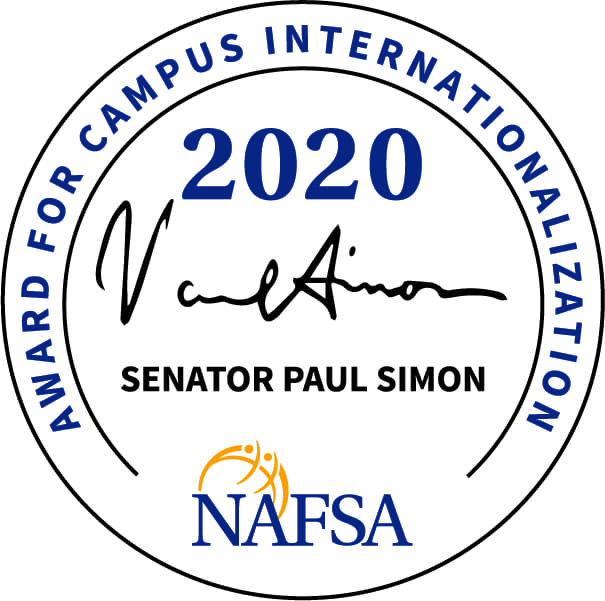 Embry-Riddle was recognized with NAFSA's "Simon Award for Comprehensive Internationalization," which distinguishes excellence in integrating international education throughout all facets of the campus. (Photo: NAFSA)
A strong advocate for international education and cross-cultural learning, Senator Paul Simon is also the namesake of the
Senator Paul Simon Study Abroad Program Act
. The Simon bill aims to incentivize U.S. institutions to make study abroad an integral part of higher education by creating a modest program of challenge grants.
"Global recognition and engagement is one of the top five priorities defined – and continually assessed – according to our strategic plan," Butler said. "Embry-Riddle Aeronautical University established an Office of International Programs and continues to expand our locations and partnerships and diversify our international enrollment.
Institutions selected for the Simon Awards will be featured in NAFSA's report, Internationalizing the Campus: Profiles of Success at Colleges and Universities, to be published this fall, and honored at an event in Washington, D.C., during International Education Week in November.
"At NAFSA we are guided by our belief that international education lies at the core of an interconnected world characterized by peace, security and well-being for all," said Esther D. Brimmer, NAFSA Executive Director and CEO. "We are thrilled to honor the wonderful work of these seven higher education institutions to internationalize their campuses and prepare their students to be globally competent individuals. With their innovation and commitment to internationalization, these campuses are leading us to be a more welcoming, globally engaged United States."
To learn more about NAFSA's Senator Paul Simon Awards, visit www.nafsa.org/SimonAward.
About NAFSA
With more than 10,000 members, NAFSA: Association of International Educators is the world's largest nonprofit association dedicated to international education. Visit us at www.nafsa.org/press. To learn more about our advocacy efforts on behalf of international education, visit www.ConnectingOurWorld.org and @ConnectOurWorld on Twitter. Resources to guide our members on these issues can be found at www.nafsa.org/reginfo.
Posted In: Institutional News