Embry-Riddle Professor Named Fulbright Scholar, to Study Air Transport Connectivity in the Bahamas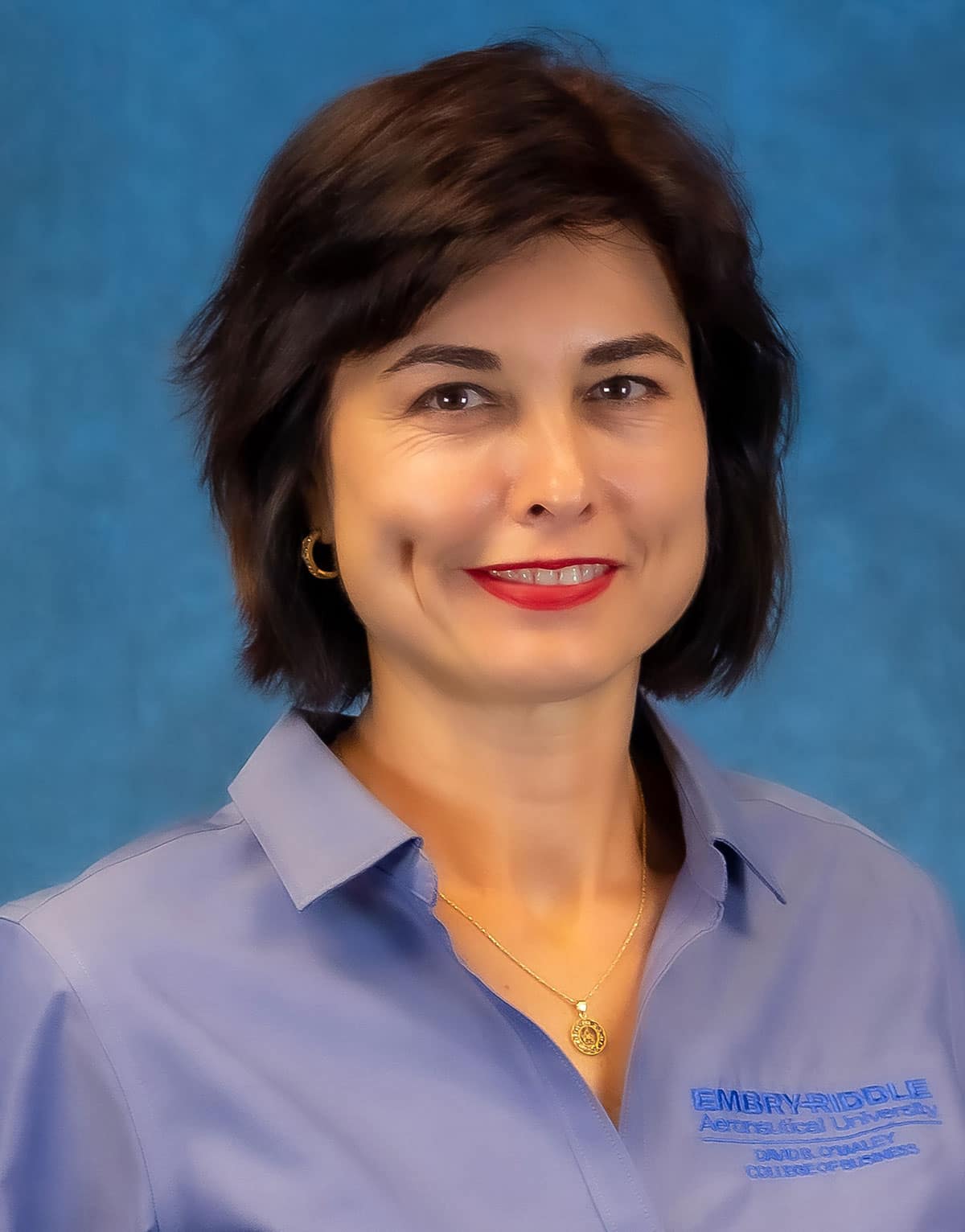 Dr. Tamilla Curtis, an associate professor of Management in the David B. O'Maley College of Business, was selected as a 2022-2023 Fulbright U.S. Scholar, the most highly competitive program for international educational exchange in the United States.
An Embry-Riddle alumna who earned her master's degree in 2001, Curtis was the only scholar from Embry-Riddle selected for a Fulbright Scholar award this term.
"I'm excited about my research because I think it could really make a difference," she said.
Curtis will be conducting inter-island connectivity, air transport and tourism sustainability research in collaboration with the University of The Bahamas.
"I have known Tamilla since she was a graduate student here in Daytona Beach," said Dr. Dawna L. Rhoades, professor and interim chair of the Management, Marketing and Operations Department. "I have been involved in her academic and professional career since then and have found her to be one of the most focused and disciplined individuals that I have ever known."
Curtis plans to travel to the Bahamas from August to December to conduct her research. She said she got the idea for her project while visiting the Bahamas last summer when she wanted to explore some of the lesser-known islands.
"What I found is there is no connectivity between islands. All flights go through Nassau to get to other islands," she said. "It sparked my research interest. Air connectivity is important — not just with tourism but also during emergencies, like hurricanes."
Born in Russia, Curtis lived in Ethiopia, Egypt, Zimbabwe, South Africa and the United Kingdom before coming to the U.S. Her father worked for Aeroflot, a major Russian airline, and her family often lived abroad.
After earning a degree in electrical engineering in Moscow, she worked in South Africa as a business analyst for Bulgarian Airlines. She also worked as a technical analyst in London before coming to the U.S. for graduate studies at Embry-Riddle. Her brother Mourad Amirkhanov, a captain for Delta Air Lines, is also an Embry-Riddle alumnus who graduated in 2003.
After graduating with her master's degree in Business Administration, Curtis worked for the university as a senior strategic planning analyst. She earned her doctorate degree and became an assistant professor of Management at Embry-Riddle in 2010. Curtis' areas of research include airline acquisitions, branding and strategic development.
Fulbright Scholarships are awarded by the U.S. Department of State and the J. William Fulbright Foreign Scholarship Board. Since its establishment in 1946, the Fulbright Program has given more than 400,000 students, scholars, teachers, artists and scientists the opportunity to study, teach and conduct research, exchange ideas and contribute to finding solutions to shared international concerns.
Posted In: Business