Embry-Riddle Prescott to Graduate Largest Class in Campus History on May 4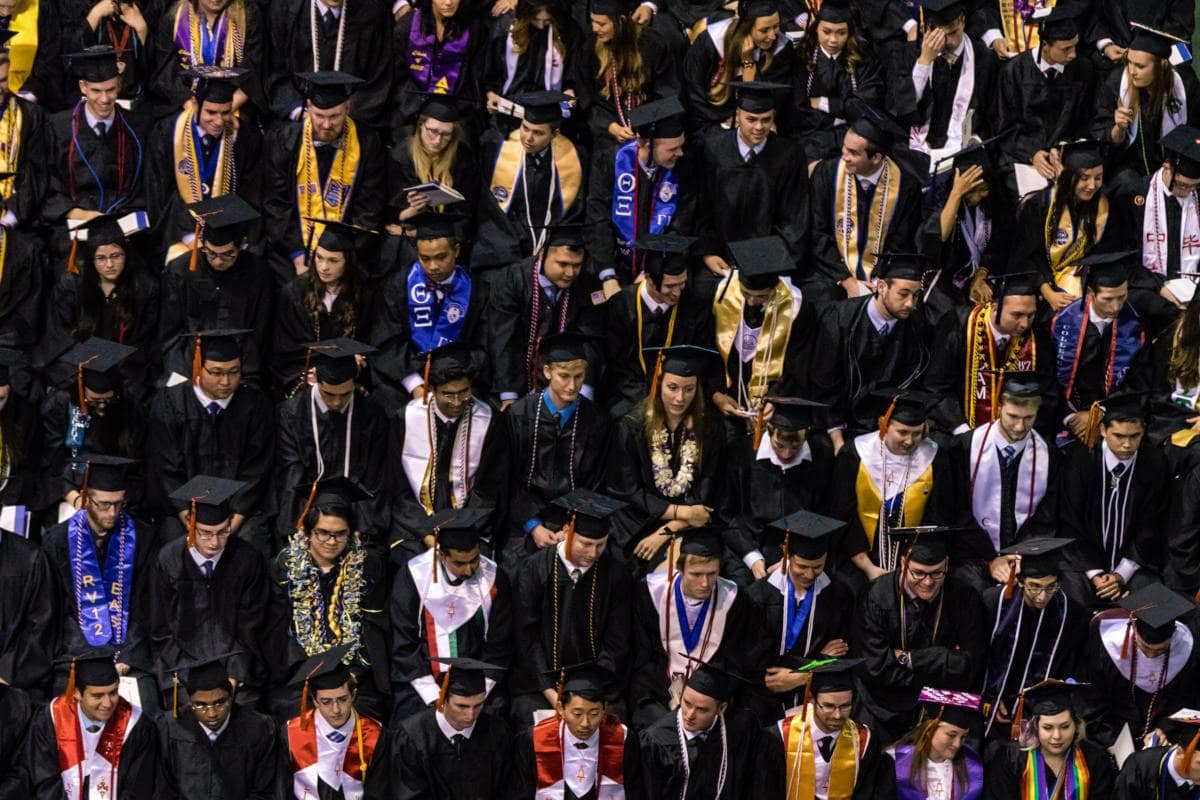 Embry-Riddle Aeronautical University's Prescott and Worldwide Campuses will graduate more than 400 students at the University's Spring 2019 Commencement Ceremony on Saturday, May 4, at 10 a.m. at the Findlay Toyota Center. This is the largest graduating class since the campus opened in 1978.
Featuring 392 students from the Prescott Campus and 32 from the Worldwide Campus, the graduating class includes 46 Prescott students receiving military commissions: 36 from Air Force ROTC and 10 from Army ROTC.
This will also be the final graduation for Dr. Frank Ayers, who is returning to the classroom at Embry-Riddle's Daytona Beach, Fla. campus after a decade as Prescott Campus Chancellor, and Larry Stephan, Dean of Students, retiring after 40 years at the Prescott campus.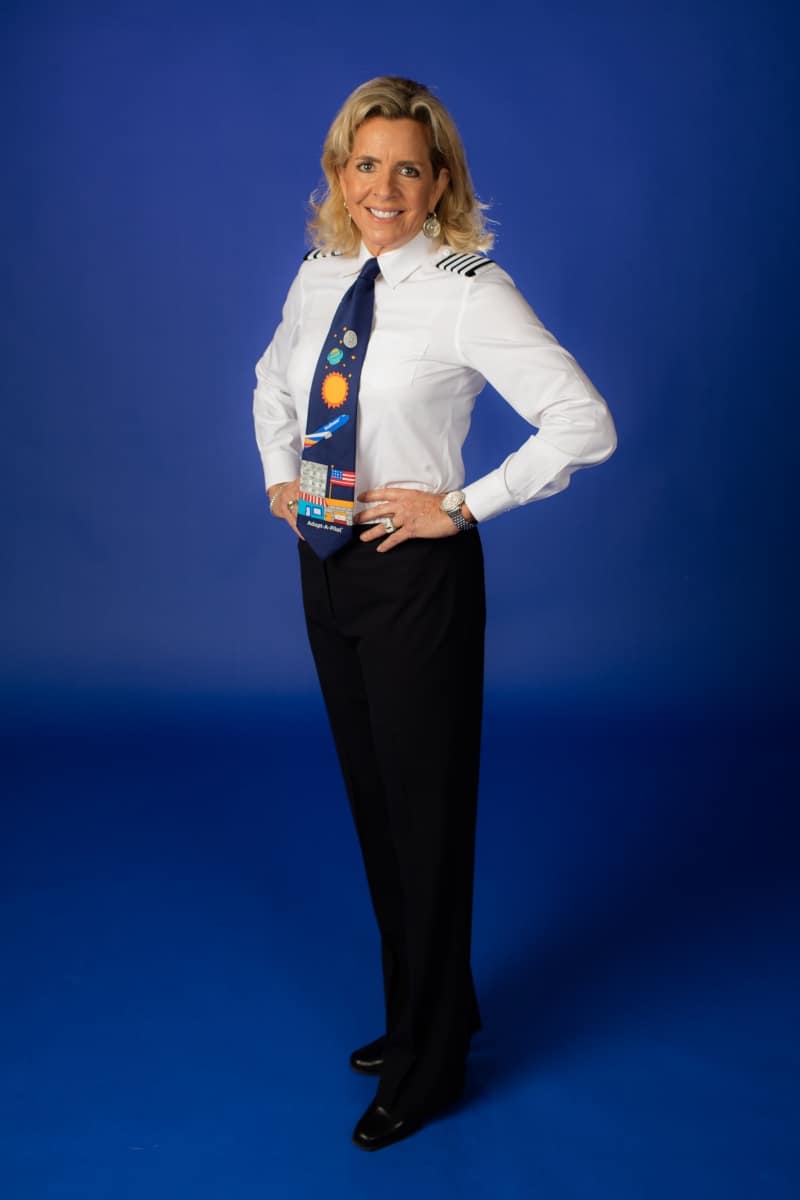 The keynote speaker will be Captain Nancy Martin-Belitz. An Embry-Riddle alumnus and Chancellor's Hall of Fame recipient, Martin-Belitz is currently a Captain and Standards Check Airman for Southwest Airlines. She has been flying for Southwest for more than 30 years and as Captain for 26 years. She also represents Flight Operations on Southwest's President's Council and is a two-time recipient of Southwest's President's Award. Belitz-Martin helped start Southwest's Adopt-A-Pilot Program, where SWA Pilots mentor and teach science and math to approximately 1,500 5th grade classrooms per year, using real-world examples from flying. Each pilot has the freedom to personalize the supplied curriculum, while encouraging the children to follow their passions and achieve their individual goals. Belitz-Martin has been mentoring and teaching through the AAP Program for 21 years.
"We are so proud to graduate the largest and most accomplished graduating class in our history," said Ayers. "The young people who walk across the stage this year stand shoulder to shoulder with the graduates of the finest STEM-focused universities in our country, and around the world-- and are in incredibly high demand across the industries we serve. It will be a great day to be an Eagle!"
For more information on the Embry-Riddle Prescott/Worldwide commencement, go to prescott.erau.edu/campus-life/graduation.
A live streaming broadcast of the ceremony will be available at erau.edu/graduation.
WHEN: 10 a.m., Saturday, May 4, 2019
WHERE: Findlay Toyota Center, 3201 N. Main Street, Prescott Valley, Ariz.
Posted In: Institutional News