Embry-Riddle Partners with SkyWest Airlines to Launch Pilot Pathway Program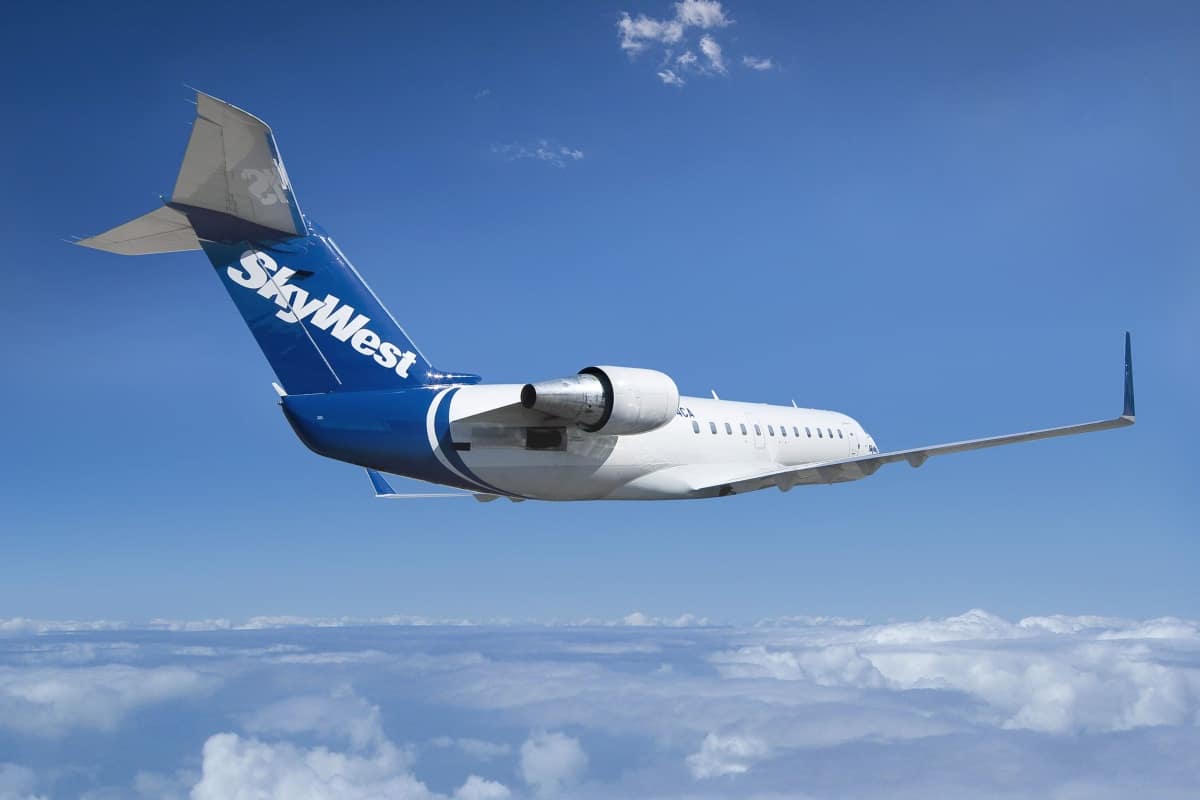 PRESCOTT, Ariz. – Embry-Riddle Aeronautical University's Prescott Campus has partnered with SkyWest Airlines to provide aspiring airline pilots direct access to the tools, support, and guidance needed to take control of their commercial aviation career.
"The benefit to current and future Embry-Riddle students is that SkyWest is by far the largest regional carrier in the U.S. and is a partner with United Airlines, Delta Air Lines, American Airlines, and Alaska Airlines," said Dr. Juan Merkt, Chair of Embry-Riddle's Aeronautical Science Department.
The official launch of the SkyWest Pilot Pathway Program took place on September 5, 2018 and offers qualifying students:
Up to $15,000 in tuition reimbursement
Increased seniority within SkyWest's ground school class
Company seniority activates upon enrollment
Guaranteed final interview for a first officer position at SkyWest
Enhanced introduction to SkyWest
Access to a SkyWest pilot mentor, including regular visits, mock interviews and ongoing association
Opportunity and exposure with four major airline partners
"This is a great program that provides a pipeline to a reputable carrier for our students after graduation, while also helping make sure the continual levels of needed instructors will be maintained for our future students," said Dr. Tim Holt, Dean of Embry-Riddle's College of Aviation.
"The SkyWest Pilot Pathway program provides exceptional benefits for pilots looking to launch their commercial aviation career," said Tracy Gallo, SkyWest Vice President – Flight Operations. "We're pleased to partner with Embry-Riddle Prescott as we further our commitment to hiring the industry's best aviators; and we look forward to working together with them to provide the best career path for Embry-Riddle Students."
SkyWest's dedication to the Prescott area extends beyond Embry-Riddle. In addition to partnering with the University, the airline recently commenced the region's first-ever jet service between the Prescott Regional Airport and its hubs in Los Angeles (LAX) and Denver (DEN).
For additional information or to apply for the SkyWest Pilot Pathway Program, go to: http://ow.ly/yNLI30lzLPp
For more information on Embry-Riddle Prescott's College of Aviation, go to: http://prescott.erau.edu/college-aviation/.