Embry-Riddle Formalizes Visitor Policy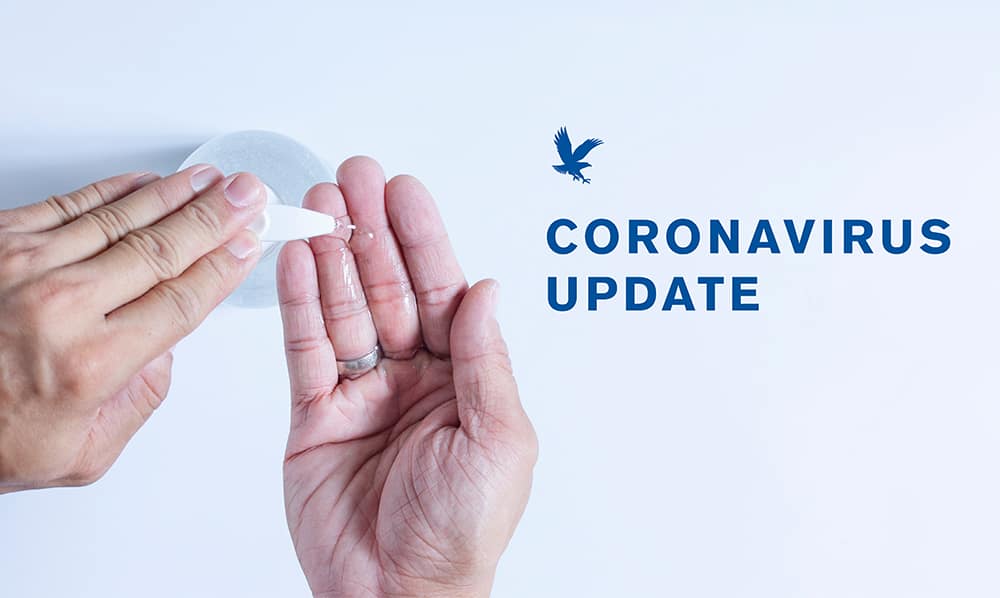 In conjunction with its phased reopening strategy, Embry-Riddle Aeronautical University has formalized a Visitor Policy outlining the procedures for receiving visitors to each of its residential campuses, in Daytona Beach, Florida, and Prescott, Arizona. To ensure the continued health and safety of all in the Eagle community, administration is working hard to ensure that visitors will:
Have a Wellness Check
Wear a face covering while on the premises
Demonstrate that they have had a temperature check the day of their visit
"Visitors" refers to all guests of the university, other than contractors, postal carriers/delivery drivers and external vendors. This policy does not refer to remote employees or employees from other university locations.
Procedures
The following rules apply to all visitors and are effective immediately:
All visitors must check in at a centralized location and show a valid photo ID. At the Daytona Beach Campus, visitors should check-in at the Henderson Welcome Center; in Prescott, visitors should check in to the Dan Carrell Drive Security Checkpoint.
Visitors will sign a daily visitor log citing their name, time in/out and purpose of their visit.
Visitors will receive day passes and are required to display them on their outer garment.
A Wellness Check, including a brief questionnaire and a non-invasive temperature check, is required for all visitors.
All visitors are required to wear a face covering. If a visitor does not have their own covering, one will be provided to them.
Once a visit is over, day passes should be returned at checkout — to the Henderson Welcome Center, in Daytona Beach, and to the Dan Carrell Drive Security Checkpoint, in Prescott. An employee hosting a large group may collect and return passes on behalf of the group.
Visitor access is restricted to normal business hours. After-hours visitors must have written authorization from the Facilities department (for Daytona Beach, contact 386-226-6500 or dbfacsvc@erau.edu; for Prescott, contact 928-777-3333 or prsafety@erau.edu).
Employees are responsible for accompanying underage visitors at all times.
Restricted areas
Employees may not bring visitors in areas where there are dangerous machines or chemicals, confidential records or sensitive equipment.
Representatives of regulatory bodies and key stakeholders may be exempted, if they have received official authorization. In these cases, employees should ensure the visitors receive the necessary badges and personal protective equipment to enter the premises.
Parking
All visitors may park in a visitor space to check-in and receive a temporary parking pass. After check-in, vehicles may relocate to the appropriate building of their visit. Employees sponsoring visitors should coordinate with Campus Safety in advance to arrange parking.
Unauthorized visitors
Unauthorized visitors will be asked to leave. Visitors who fail to comply with Embry-Riddle's code of conduct (e.g. engage in hate speech, are disruptive, steal property or ignore safety requirements) may be asked to leave.
To report unauthorized visitors, contact Campus Safety & Security at 386-226-SAFE (7233) in Daytona, or 928-333-3333 in Prescott.