Embry-Riddle Earns Tenth Consecutive Title as Great College to Work For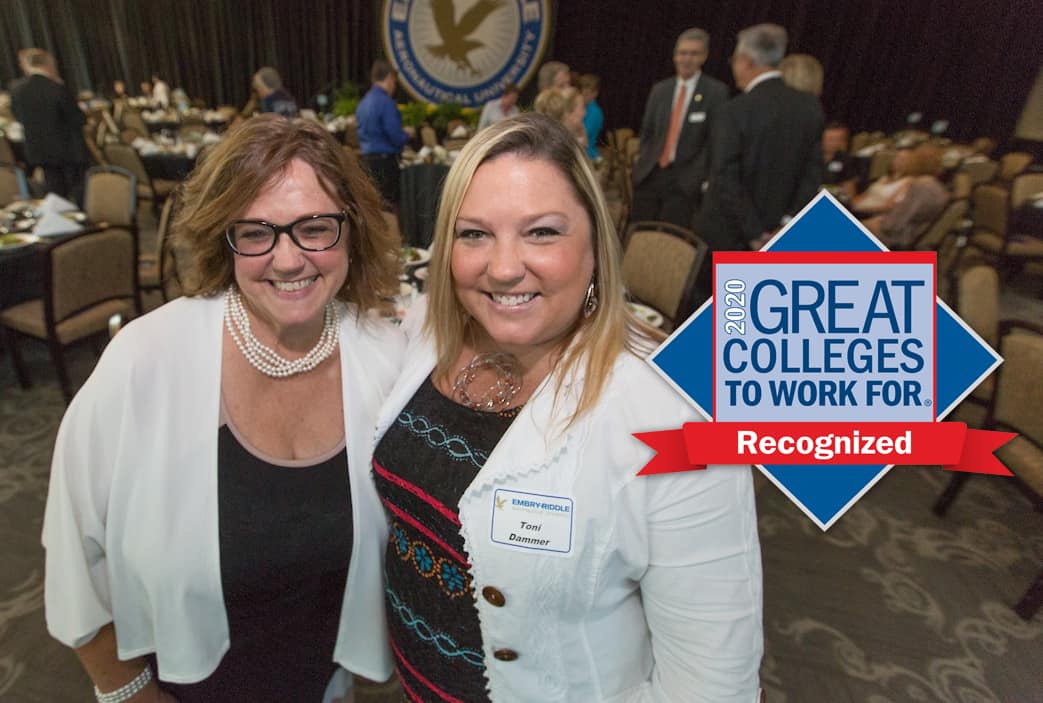 For the tenth straight year, Embry-Riddle Aeronautical University has been selected as one of the Great Colleges to Work For®.
Survey results can be found online.
The Great Colleges to Work For program is one of the largest and most respected workplace-recognition programs in the country. In this year's survey of 221 institutions, 79 schools earned this honor. Embry-Riddle exceled in multiple survey categories focused on leadership, careers, compensation and the workplace. These categories as listed as follows:
Compensation & Benefits
Job Satisfaction
Professional/Career Development Programs
Respect & Appreciation
"A commitment to student success is at the heart of what we do. That responsibility has been a constant across the 10 consecutive years we have ranked as one of the Great Colleges to Work For," said Embry-Riddle President P. Barry Butler. "In 2020, this shared focus has inspired tireless collaboration and commitment by the entire faculty and staff. In the face of the relentless pressures created by the pandemic, we continue to find new ways to support each other, serve our students and preserve a sense of community."
The Great Colleges to Work For results will be released in a special insert of The Chronicle of Higher Education on Sept. 18.
The survey results are based on a two-part assessment process: an institution questionnaire that captured employment data and workplace policies from each institution, and a survey administered to faculty, administrators and professional support staff. The primary factor in deciding whether an institution received recognition was employee feedback. ModernThink, a strategic human capital consulting firm, administered the survey and analyzed the results.
Embry-Riddle employs more than 2,200 faculty, staff and administrators worldwide. Benefits include paid holidays, including the week off between Christmas and New Year's Day, a generous personal leave program, a four-day summer workweek, a 403(b) retirement plan with Embry-Riddle gift and matching contribution, and health insurance with vision and dental coverage. A tuition waiver program offers free tuition to employees and family members, with employees allowed paid time off to attend Embry-Riddle classes.
Posted In: Institutional News