Embry-Riddle Daytona Beach Army ROTC Named First in Southeast, Among Best in Nation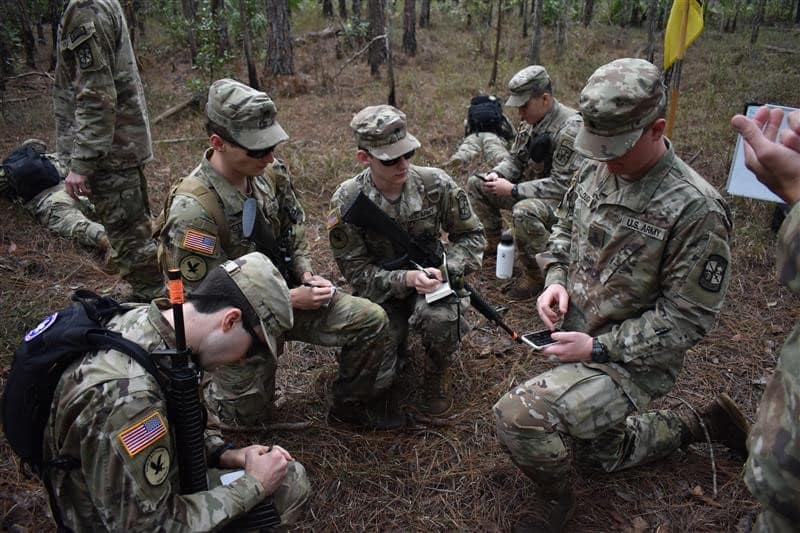 Army ROTC at Embry-Riddle Aeronautical University in Daytona Beach, Florida, has been named the top program in the Southeast, as well as among eight winners nationally of the 2022 Douglas MacArthur Award.
The distinction, awarded by Cadet Command and the Gen. Douglas MacArthur Foundation to recognize the ideals of "duty, honor and country" as advocated by MacArthur, places Embry-Riddle's program first in its region, which includes 39 universities across Louisiana, Alabama, Georgia, Florida and Puerto Rico, and in the top eight among the 274 Army ROTC programs in the nation.
"Embry-Riddle has a long history of serving those who serve. Our ROTC programs make us tremendously proud," said Embry-Riddle President P. Barry Butler, Ph.D. "We applaud the entire Army ROTC team on this latest outstanding achievement."
"This award represents the dedication of the staff, faculty, as well as the administration at this prestigious university," said Lieut. Col. Jerome Reitano, professor of Military Science, adding that Embry-Riddle provides $30,000 guaranteed financial aid, plus room and board, for three-year ROTC national high school scholarship winners. "From facilities to athletics, safety, staff and administration, everyone that is a part of the university played a role in enabling our program and our cadets to achieve this honor."
Embry-Riddle's Daytona Beach Army ROTC, known as the Eagle Battalion, also won best program in the Southeast in 2019 and is known for its community service, including mentorship of local Junior ROTC cadets. The program is the third highest-producing Army ROTC organization nationally among non-senior-military colleges in 2021-2022.
Winners of the Douglas MacArthur Award are determined using a combination of a school's commissioning mission achievement, its cadets' performance and standing on the National Order of Merit List, and its cadet retention rate.
Posted In: Institutional News