Embry-Riddle, CloudAhoy Partner to Offer Post-Flight Flight Analysis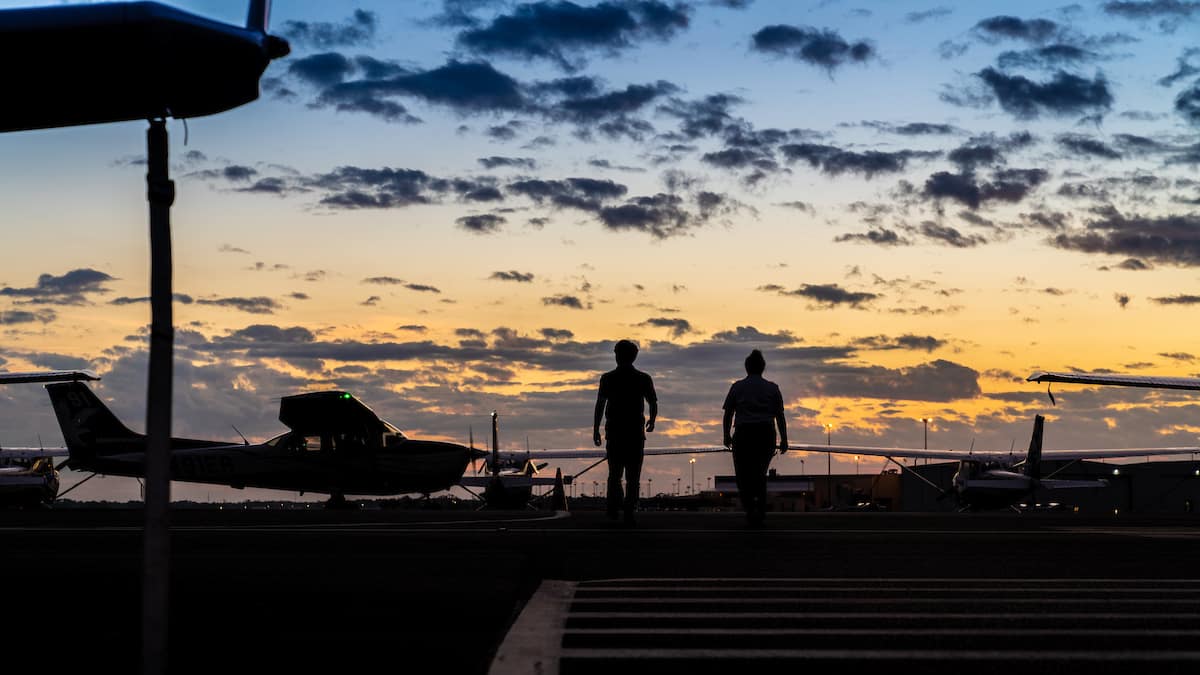 Flight instruction at Embry-Riddle Aeronautical University is taking a technological leap forward by integrating data-driven post-flight analytics that automatically assess flight maneuvers and performance, thanks to a new partnership with CloudAhoy, a Web-based pilot-training software.
Quantifying student performance during flight instruction, and especially in post-flight debriefing, is critical to improving a pilot's capabilities and preparing them for careers in aviation, according to Flight Department Chair and Assistant Dean of the College of Aviation Ken Byrnes. The more data an instructor has on hand to direct students' studies and focus their attention to their areas of greatest need, he added, the better.
"The debriefing capability provided by the CloudAhoy system allows a markedly improved method to recall specific events, and their event's characteristics, during post-flight review," Byrnes said. "This provides the students with a clear vision of performance and allows the instructor to appropriately suggest corrections. As a result, students may reach milestones quicker and more efficiently.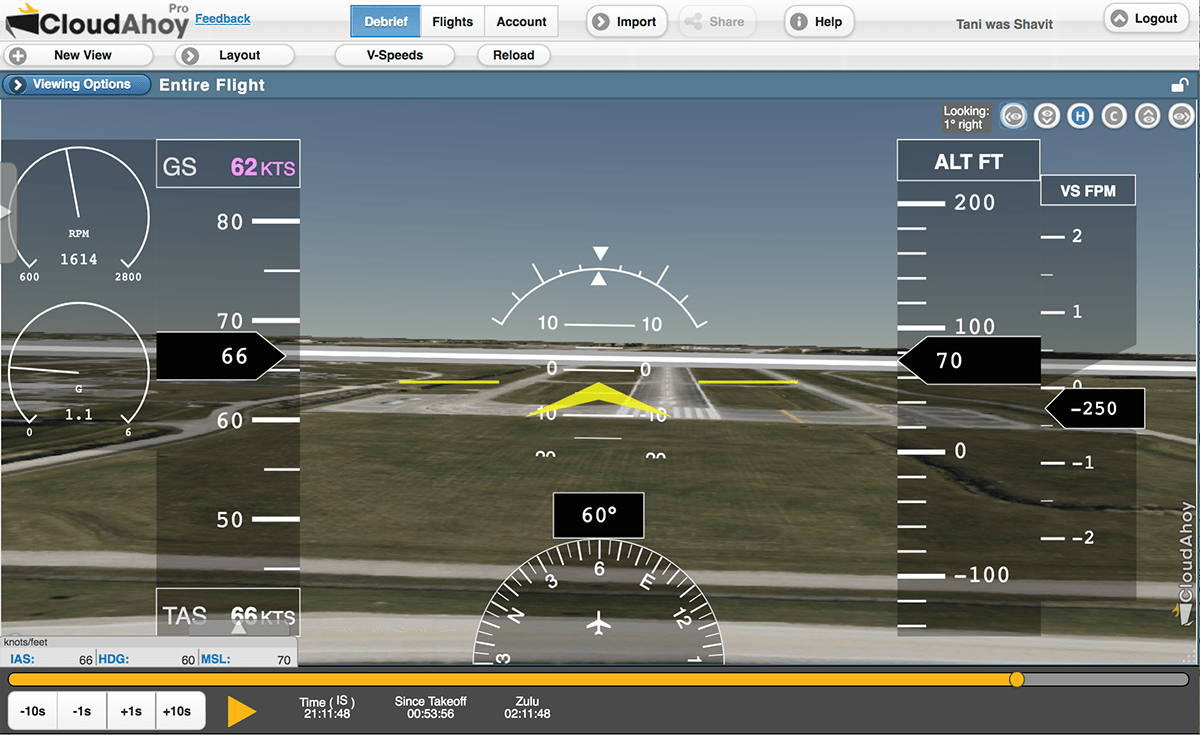 CloudAhoy will allow Flight students at Embry-Riddle to study data-driven objective assessments of their flights, and to relive their flights using powerful visualization and various display options — including a view from inside the flight deck. (Photo: CloudAhoy)
CloudAhoy uses data automatically gathered and transmitted from the aircraft's Garmin avionics systems to analyze flight performance. The system will then utilize that data to recreate students' flights, offering full replays or the opportunity to review specific segments in order to critique performance.
For Flight Department instructors, the data will streamline the debriefing experience, allowing them to jump to any maneuver performed throughout a flight in a single click. Each maneuver is also paired with a suggested grade by the system, which aligns with Embry-Riddle's completion standards for each lesson.
For students, the platform's expanded access to flight information and performance metrics won't only enhance their experience — it will also enhance their success.
"We are delighted to work with the students, instructors and faculty of Embry-Riddle," said Chuck Shavit, creator and CEO of CloudAhoy. "In addition to providing immediate value during flight training, we are looking forward to fruitful collaboration in research activities to improve this groundbreaking technology."
Accuracy graphs and procedural overlays, which outline the correct flight actions as well as those the student-pilot made throughout their time at the controls, are all available in CloudAhoy's post-flight visualization — as is flight path, altitude, airspeed, engine parameters, centerline deviation, bank and pitch angles, and other data, all displayed over satellite imagery and aviation charts in 2D and 3D, as well as in a synthetic "cockpit view" animation. Replay views from inside the flight deck itself are also available.
Learn more about flight training and other
Aviation degree programs
offered Embry-Riddle's residential campuses in
Daytona Beach, Florida
, and
Prescott, Arizona
, as well as those hosted virtually through the
Worldwide Campus
, online.
Posted In: Aviation