Embry-Riddle Chosen to Participate in EcoCAR EV Challenge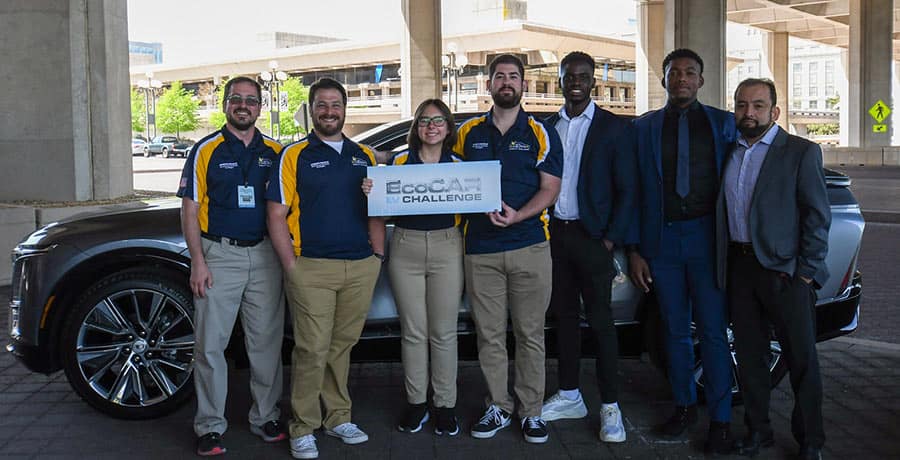 Eagle engineers, in collaboration with students from Bethune-Cookman University (BCU), have been selected to compete in the EcoCAR EV Challenge to design a next-generation battery electric vehicle with special features to improve the driving experience and make the car accessible to drivers with mobility challenges.
The four-year competition is sponsored by the U.S. Department of Energy, General Motors and MathWorks and is managed by Argonne National Laboratory. The EcoCAR EV Challenge will begin in fall 2022 and conclude in 2026.
"This competition fosters government and industry relationships to enable the next generation of engineers and business leaders to solve the toughest mobility challenges facing our nation, while building a clean energy workforce," said competition organizers.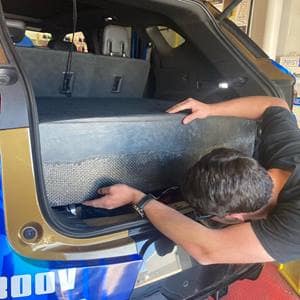 Dr. Jim Gregory, dean of Embry-Riddle's College of Engineering, said he is delighted Embry-Riddle was selected for the next multi-year round of the competition.
"Embry-Riddle's selection for the new EcoCAR EV Challenge builds upon a long track record of success in this program," Gregory said. "Our students will have the opportunity to innovate and develop the latest technologies that will transform energy efficiency and safety of autonomous vehicles. The competition also provides networking opportunities and job prospects with government and industry."
This competition is the fifth EcoCAR Challenge for the Eagle team, which includes more than 50 students and nine faculty advisors. When Embry-Riddle junior Marcus X Cabbibo decided to pursue a major of Mechanical Engineering with a concentration in High-Performance Vehicles and a minor in International Relations, he quickly signed up to participate in the competition.
"Knowing about the prior success the Eco-Eagles had had in this competition, it was a no-brainer to join the team," he said. "There's no better place to learn about advanced vehicle technology."
BCU students and their faculty advisor, Dr. Juan Calderon, assistant professor in the Computer Science Department, will be part of the Human-Machine Interface team, working with students from ERAU's Human Factors and Behavioral Neurobiology program on software and human-machine interfaces to improve the user experience of the vehicle.
The competing engineers will start with an electric vehicle donated by General Motors, adapting it with new technologies. This will include designing a new powertrain to meet competition goals and adding advanced driver assistance systems or semi-autonomous capabilities.
Competition winners will share more than $100,000 in industry-provided prize money. All of the participants will benefit from networking and collaboration experience, as well as improved employment prospects.
Related Resources
Social Handles