Embry-Riddle Awarded $1.5 Million to Bolster Engineering Workforce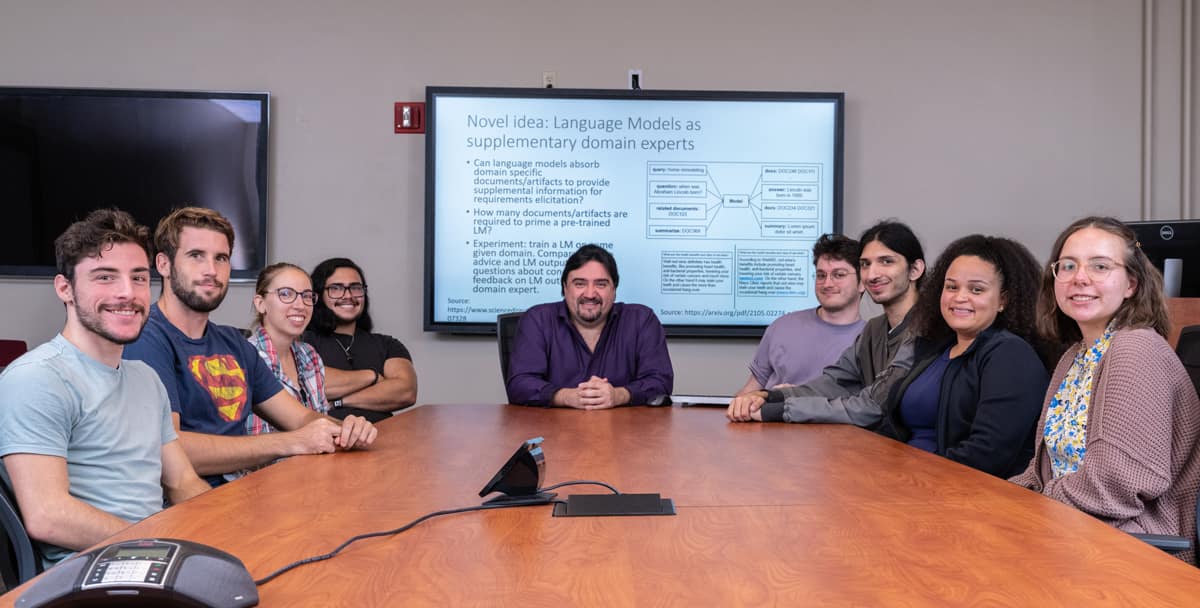 Embry-Riddle Aeronautical University was selected to participate in a national effort to bolster the engineering workforce, receiving a grant of $1.5 million from the National Science Foundation to provide STEM scholarships to students in accelerated bachelor's-plus-master's degree programs.
Twenty-five scholarship recipients will receive $10,000 each year of their five-year accelerated program at Embry-Riddle. Each recipient must demonstrate financial need. The students will earn their undergraduate degrees in Computer Science, Software Engineering or Computer Engineering. Their graduate studies will be in Cybersecurity Engineering, Software Engineering or Electrical and Computer Engineering.
In addition to funding, the program will support students' progress and retention by offering them mentoring, academic advising, participation in a learning community, professional development activities, help with internships and research opportunities.
"This scholarship program is particularly important because it aims to financially support talented individuals who will commit to obtaining a five-year accelerated Bachelor of Science/Master of Science degree here at Embry-Riddle," said Dr. Omar Ochoa, assistant professor in the Department of Electrical Engineering and Computer Science and principal investigator on the project. "The program also offers a synergistic opportunity to match talented students with the many high-quality faculty from the Embry-Riddle Department of Electrical Engineering and Computer Science who have a need for researchers to support their externally funded research projects."
Ochoa and the co-principal investigators on faculty, Dr. Massood Towhidnejad and Dr. Radu Babiceanu — all of whom are in the Department of Electrical Engineering and Computer Science — as well as others, will mentor the students, Ochoa said.
"Small cohorts of scholars will be grouped to take classes and participate in mentoring together, and we will encourage and push them to join faculty in conducting research," Ochoa said.
Scholarships will be awarded to Embry-Riddle freshman this semester, Ochoa said, with a recruitment effort expanding next year into nearby high schools until 25 scholars are identified.
"This NSF grant is a tremendous opportunity for Embry-Riddle to shape the workforce of the future," said Dr. James Gregory, dean of Embry-Riddle's College of Engineering. "Our faculty are delighted to partner with community stakeholders to develop and promote pathways for students from underrepresented communities to achieve advanced degrees in STEM."
As pointed out in the grant proposal, advanced degrees lead to better job opportunities, higher income and more job stability. At the same time, the U.S. Bureau of Labor Statistics predicts 15% job growth for computer and information research scientists between 2019 and 2029, whereas the predicted average growth for all occupations is 8%.
"To both benefit the advancement of low-income students and to maintain and increase the position of the United States in innovation, we need to graduate more domestic students with advanced degrees in STEM, particularly students from underrepresented groups," the grant proposal says. "People with an advanced degree typically advance in their career faster and experience more career fulfillment, and therefore graduates of this program can serve as a better role model for their peers."
Dr. Debarati Basu, co-principal investigator and assistant professor in the Department of Engineering Fundamentals, whose Ph.D. is in engineering education, will conduct an extensive data-based assessment of the program's effectiveness in fostering the success of the scholars, so that best practices can be shared with other institutions. Dr. James Pembridge, professor in the Department of Engineering Fundamentals whose Ph.D. is also in engineering education, will conduct an external evaluation of the initiative, reviewing the project outcomes and designing an independent assessment to be completed by the scholars when they graduate.
For more information about how to apply for a scholarship related to the NSF grant, visit online or contact Dr. Omar Ochoa at ochoao@erau.edu.
Posted In: Engineering | Institutional News