Embry-Riddle Assistant Coach Saves Man from Drowning in Daytona Beach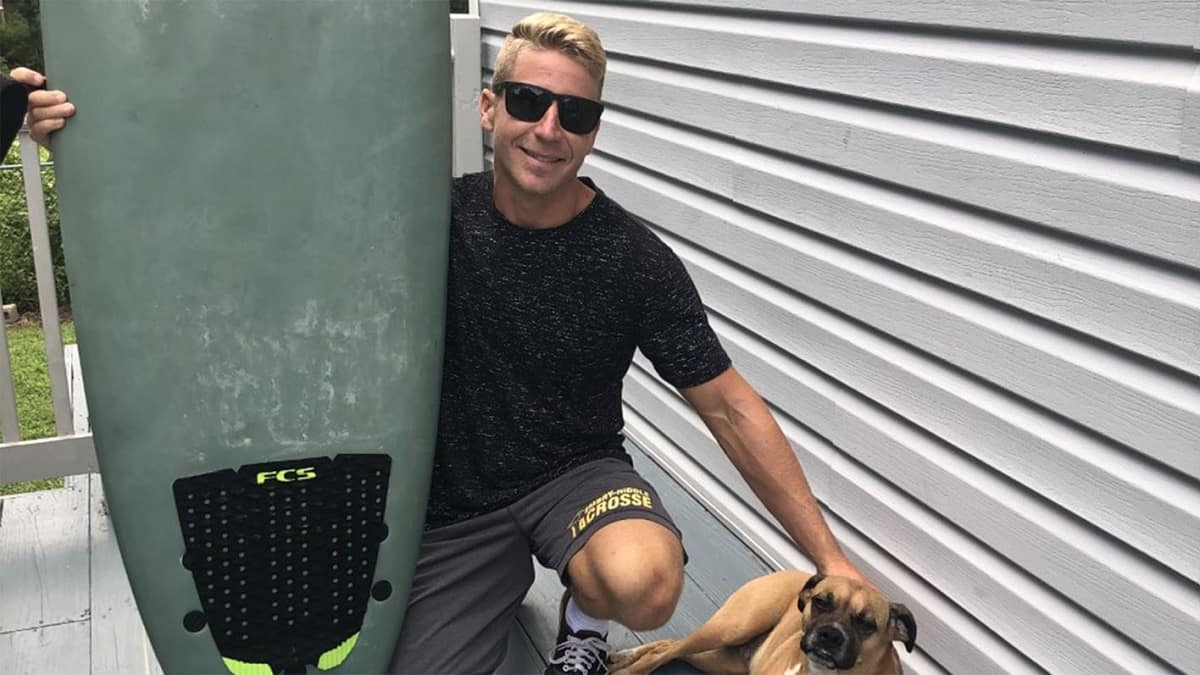 When Embry-Riddle Men's Lacrosse Assistant Coach Brian Frank set out for the waves recently near Main Street Pier in Daytona Beach, Florida, he never anticipated he would leave the beach that day a hero. When he spotted a man struggling in the water nearby, though, his surf trip abruptly ended, and it was replaced with a lifesaving mission.
"It was high tide," Frank said, noting that the man was floating dangerously close to the pier's pilings. "The pilings are covered with razor-sharp barnacles that can very quickly and easily cut you, so you almost never want to be near the pilings, especially when it's high tide."
Frank kept an eye on the person, and it soon became clear that he was struggling to stay afloat.
Frank sprang into action. There was no time to waste — and there was a rip current that day, which meant he had to rush back to the beach first, then run to where the man was floating so that he could swim straight out to him, paddling as fast as he could.
"As I approached him, I could see he was in a very vulnerable position – he was right up against one of the pilings while waves were breaking at nearly 10 feet," Frank said. "By the time I got to him, he was face down in the water, drowning. I grabbed both of his arms and threw them over my shoulders and booked it back to the beach as fast as I could. By the time we got to the beach, a nurse had seen what was happening and was waiting for us to immediately administer CPR. She was able to quickly get him breathing again."
Thanks to the quick and decisive actions of Frank and the nurse, the man survived.
"Besides being riddled in scrapes from the pilings and suffering broken ribs from waves smacking him into the pilings repeatedly, he ended up being okay," Frank added.
For the full story, visit ERAU Athletics.
Posted In: Institutional News