Embry-Riddle and Microsoft Partner to Expand IT Program to Schofield Barracks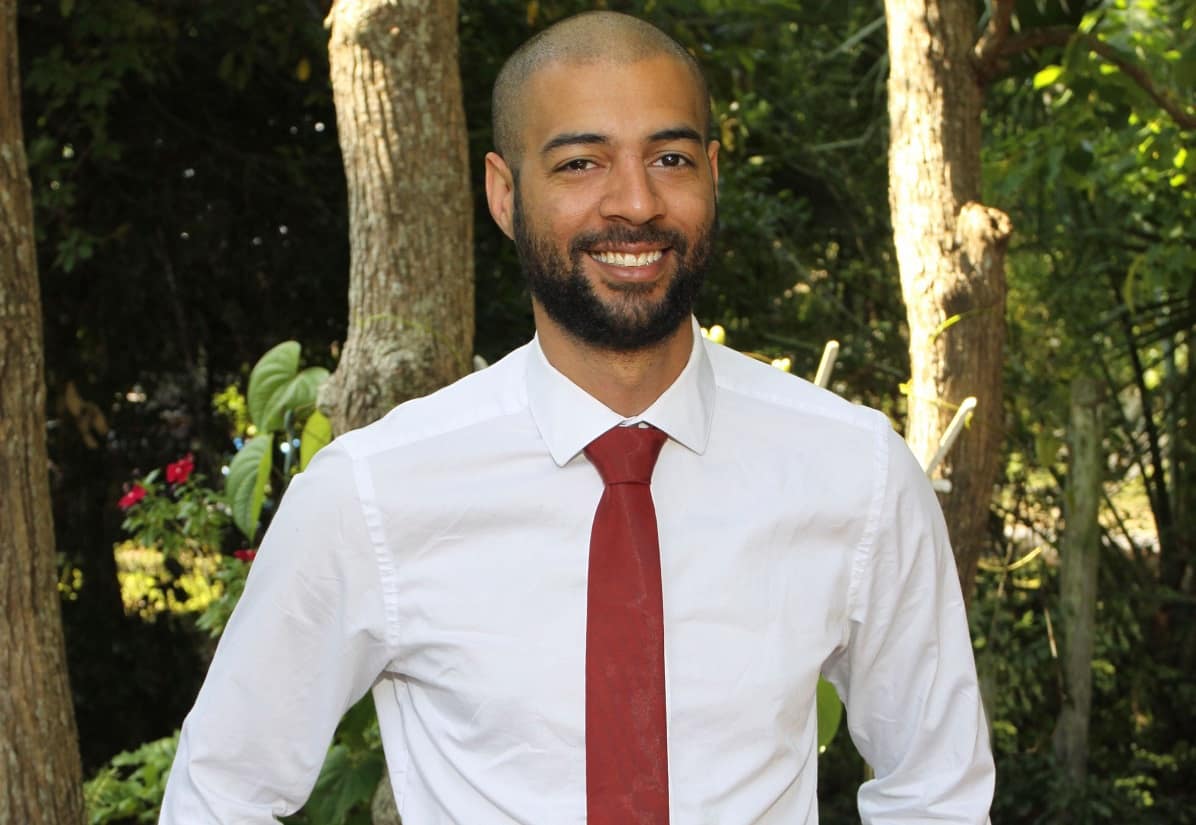 Active-duty military and veterans are transforming their lives as they learn their way toward new careers in information technology by joining the Microsoft Software & Systems Academy (MSSA) program, now offered at Embry-Riddle Aeronautical University's campus at Schofield Barracks in Hawai'i.
"Education has opened doors for me throughout my life," said U.S. Marine Corps Major General Chris Cortez (Ret.), vice president of Microsoft Military Affairs. "Programs like MSSA allow transitioning service members and veterans to unlock their full potential and find fulfillment in civilian careers in the technology industry."
In partnership with Microsoft, Embry-Riddle offers MSSA and educates America's military service members and veterans at 13 locations across the United States. Graduates have gained invaluable IT skills as server and cloud administrators, cloud applications developers and cybersecurity administrators. The program provides technical knowledge and hands-on capabilities, and teaches professional skills needed to land a career in the private sector.
Among Schofield Barracks' inaugural Server & Cloud Administrator cohort, nearly half of the participants plan to go on to an associate or bachelor's degree to further their careers. Most MSSA participants did not work in IT before they came to the program; some are already pursuing degrees in IT-related fields; others want solid IT know-how as they pursue degrees in non-IT fields.
Eli Ellison
When Eli Ellison was preparing to transition out of the U.S. Army in 2016, he heard about the possibility of earning certifications via the MSSA program.
Having worked in a wide range of IT and communications functions for the military, Ellison learned that he could earn a bachelor's degree in Technical Management at Embry-Riddle while also participating in the MSSA program.
Not quite three years later, Ellison, 30, has graduated from Embry-Riddle and is working as an associate incident response coordinator at Community Health Systems in Nashville.
"I believe that getting my degree at Embry-Riddle helped me be more competitive in the workplace," Ellison said. "Employers see Embry-Riddle on my resume and remark that it is a good school. And the MSSA program has helped tremendously in preparing me for interviews and how to job hunt, as well as opening up communication with great organizations."
Joseph Lahmon
A participant who is just starting the MSSA program at Schofield Barracks, Joseph Lahmon, said he has chosen to concurrently finish his bachelor's degree with Embry-Riddle for two reasons.
The first reason, he said, is to "complete what has been a long and challenging journey toward education." The second is "loyalty to an institution that has had nothing but my best interests in mind since the very first day I walked into their office. I have been working towards this degree for more than five years through deployments, field operations, and the birth and raising of my three children. I can see the finish line now and am eager to finish with Embry-Riddle."
The MSSA program, Lahmon said, "will serve to make me not only more knowledgeable and competent in the field but many times more competitive when looking for a career in IT."
Lahmon's wife is an active duty Marine. "My role as her spouse (and a former Marine) is to support her career while also developing my own," he said. "When I complete this program, the first thing I will do is take my wife and children out to celebrate, as they have endured as much as I during this process. And then I will seek employment with a reputable organization that places great emphasis upon finding a balance between family and work."
MSSA started operating in 2013 and has been available at Embry-Riddle Worldwide campuses since 2016. As part of the intensive 18-week program, participants earn 15 to 18 academic credits toward a Technical Management associate or bachelor's degree. They are also guaranteed a job interview at Microsoft or one of its more than 500 hiring partners, many that are Fortune 500 companies. The average salary of the program's graduates is $75,000.
The program has a graduation rate that is over ninety-three percent, according to Angela Albritton, Embry-Riddle director of military relations and strategic initiatives, and ninety-five percent of MSSA graduates are employed.
As an education partner for MSSA, Embry-Riddle provides online learning, classrooms, virtual labs, presentations, hands-on exercises and testing.
"This partnership with Microsoft has been incredibly successful, and we are proud to be part of the effort to train members of our nation's military for valuable IT careers," said Embry-Riddle Worldwide Chancellor Dr. John R. Watret. "The launching of a new MSSA location in Hawai'i greatly broadens the reach of this initiative."