Embry-Riddle Alumni Helped Passenger Land Plane After Pilot Lost Consciousness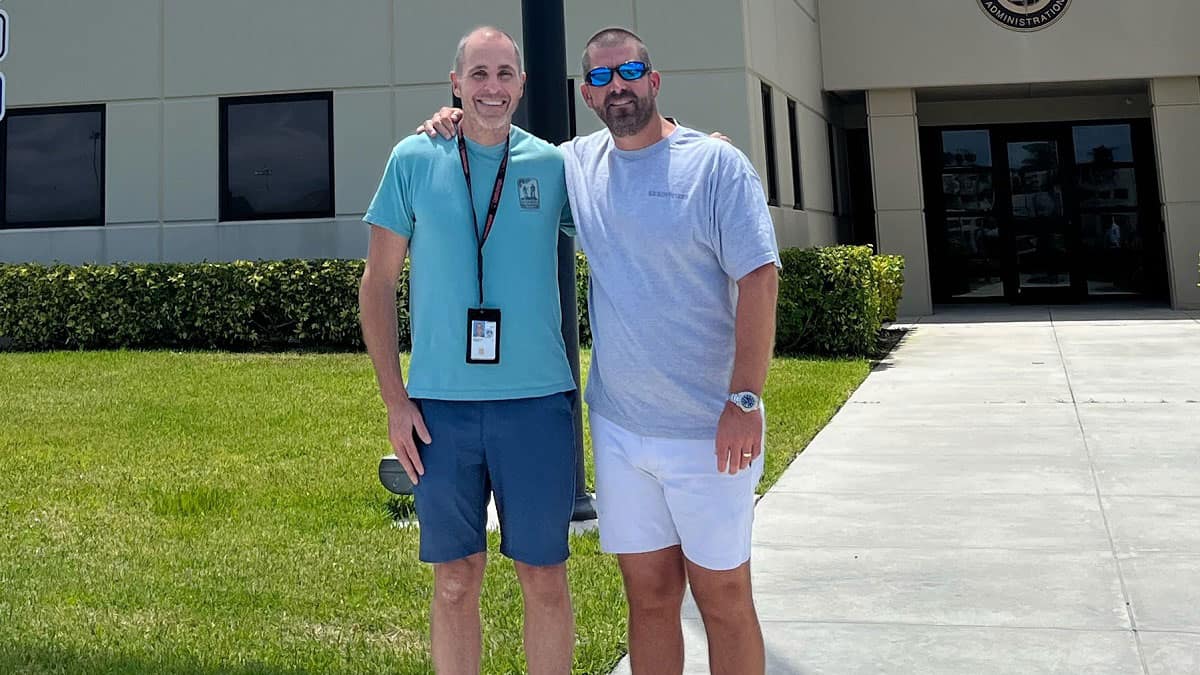 Air traffic controller Robert Morgan was not even supposed to be at work the day an urgent call came over the radio.
"I heard, 'Bobby, come to the radar room immediately.' … A passenger with no flight experience was flying a plane because the pilot was unconscious," explained Morgan, a 2001 graduate of Embry-Riddle who works at Palm Beach International Airport. He had taken an extra shift that morning, and, early in his shift, things were quiet. He was reading a book on his break when the call came in. "There was this initial stress because everyone's looking to you to solve the problem."
The plane, a Cessna 208 Grand Caravan that had come from the Bahamas, had been headed toward Treasure Coast International Airport in Fort Pierce, Florida, when the pilot said he wasn't feeling well. Moments later, he lost consciousness. With the plane turning sharply and quickly losing altitude, one of two passengers on the plane, Darren Harrison, clambered over three rows of seats and took the controls, managing to radio the Fort Pierce air traffic control tower.
"I've got a serious situation here," Harrison said, according to an audio recording of the communication. "The pilot is incoherent, and I have no idea how to fly the airplane."
An air traffic controller at the Fort Pierce tower quickly responded.
"When that call came in, I was jumping forward and pushing a button on the console to put it on speaker so everyone in the room could hear," said Chip (Christopher) Flores, who attended Embry-Riddle in 2013-2014.
Flores coached the passenger at the controls to "start slowly descending and keep the wings level. Push forward on the controls and descend at a very slow rate to 5,000 feet," he said, adding that, remarkably, Harrison was able to follow the instructions. "It was really amazing. He was able to remain calm, keep a level head and do what he had to do."
While Flores spoke to Harrison, Flores' supervisor used a special hotline to call FAA officials in Washington, Flores said. At the same time, Harrison was advised to input the 7700 emergency code on the plane's transponder. Flores also tried to guide Harrison to the "IDENT" button on the control panel, which would flash the plane's position with the 7700 code on radar screens so the plane could be located.
Struggling to maintain communication, Flores was able to tell Harrison that the plane had been detected on radar and was about 20 miles from Boca Raton — and that another air traffic controller at Palm Beach International Airport would help Harrison land the plane.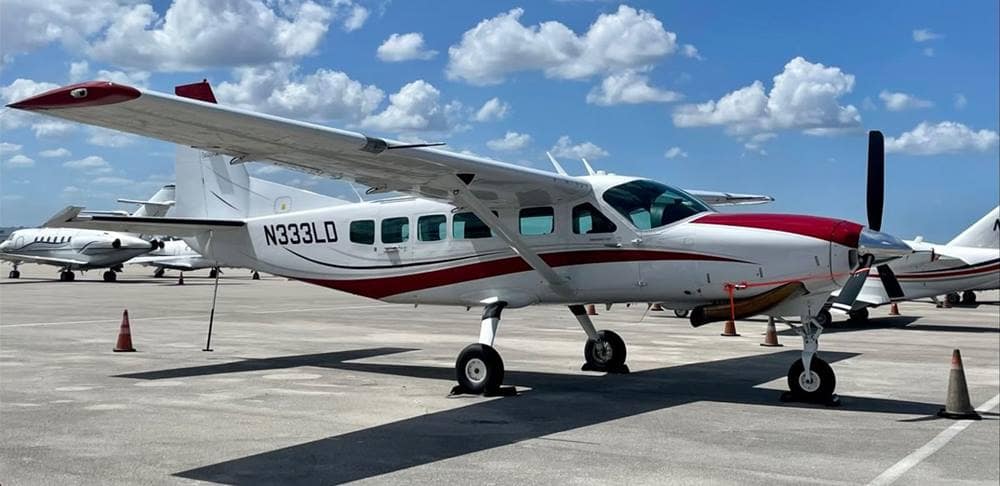 The pilot of a Cessna 208 Grand Caravan lost consciousness mid-flight, leading to passenger Darren Harrison landing safely with the help of former Eagles Robert Morgan and Chip (Christopher) Flores.
Headed Toward Palm Beach
As soon as Morgan arrived at the Palm Beach tower, he had to make split-second decisions, even as he coached Harrison on how to fly.
Bringing the Cessna over the dense neighborhoods of Palm Beach was concerning, yet Morgan, who has worked 20 years in air traffic control and is a flight instructor with 1,200 hours of flying experience, quickly assessed that Palm Beach was the optimal location for an emergency landing.
"It was the best choice. We had to go there. Bigger runways, emergency firetrucks," he said. "[Harrison] felt pretty calm on frequency. I knew I could get him to the runway, although I didn't know what the landing was going to be."
Others working on Palm Beach air traffic control stopped departures at the airport, placed aircraft into holding patterns, dispatched emergency responders and moved vehicles and planes away from the runway that Harrison was heading toward, according to the Federal Aviation Administration.
Morgan told Harrison he wanted him to start a slow turn to the north, "so the shoreline is going to be off to the right side," Morgan recounted later. "I'm thinking, 'Man, if I'm having him turn the plane more, am I going to make him crash?'"
He said Harrison was able to line himself up with the runway but was traveling too fast for an approach.
"We do need to get you to slow down some, so just reduce your throttle, and you'll start to descend and slow," Morgan says he told Harrison.
For a harrowing few seconds, the plane disappeared off Morgan's radar screen, "so I was like, 'Uh-oh. Now, what do I do?'"
With no radar image of the plane, Morgan continued to advise Harrison about how to land.
"The runway is going to be kind of narrow, but as you get in closer, it's going to get bigger, and that's when you slowly start pulling the control wheel back, and you'll come in for a landing."
Finally, Morgan heard Harrison reach out again.
"I'm on the ground. What do you want me to do now?" Harrison said, according to Morgan, who then advised the passenger-turned-accidental-pilot how to use the brakes and then shut the plane down.
"It's pretty miraculous. The landing was very good," said John Robbins, associate professor and chair of Embry-Riddle's Department of Aeronautical Science, who heard a recording of the plane's radio communication and saw a video of the plane as it touched down. "I think it was really the passenger's and the air traffic controllers' ability to understand quickly what the situation was and to communicate very effectively."
Morgan and Flores, who both underwent flight training at Embry-Riddle, said that their time at the university has proven very valuable.
"I had very good instructors at Embry-Riddle and great equipment to use," said Morgan. "It was very professional."
"There was a lot in my time at Embry-Riddle that has helped me," said Flores.
The pilot of the plane, who has not been publicly identified, is reportedly in stable condition after being treated for a heart-related issue.
Posted In: Aviation