An Education That Elevates: Embry-Riddle Alum Finds Preparation Fuels Career Success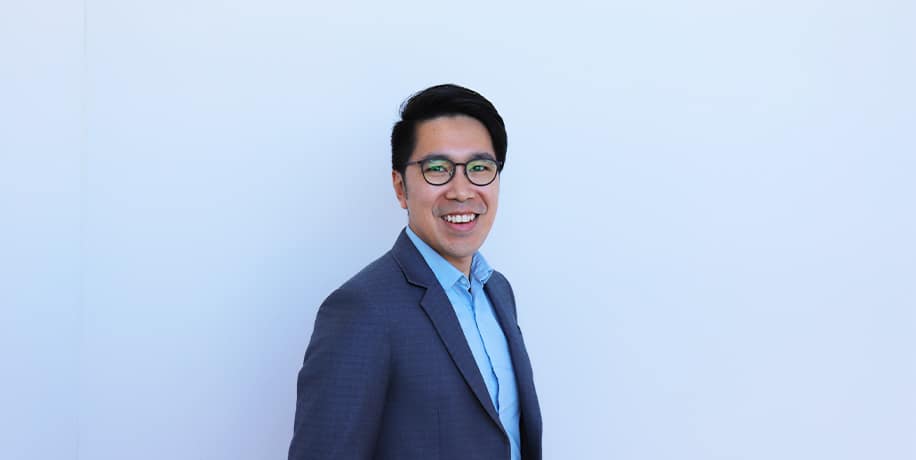 LapHang Chung's aviation career has taken off in ways he always dreamed about, and he credits his Embry-Riddle education with giving him the skills and experience he needed to succeed.
Chung, who graduated from Embry-Riddle Aeronautical University's Asia Campus in Singapore with an MBA in Aviation in 2013, is now a Senior Aviation Consultant with To70 Aviation in Australia. He says his time at Embry-Riddle helped him see the true scope of the challenges and the opportunities in the aviation industry.
"My Embry-Riddle experience allowed me to better understand the pain-points of the concerned stakeholders," said Chung. "In situations where I didn't, I always remembered the importance of respecting each person's role in the industry no matter how small (as perceived) their contributions are. It was through this principle that I managed to accomplish my role, striving for win-win outcomes to the best of my abilities."
Chung chose to attend Embry-Riddle because of "its devotion to aviation-specific tertiary education, its group of industry-experienced academics and, of course, its reputation in the aviation industry."
In addition to the school's expert faculty, with their vast experience and deep connections within the industry, Chung also learned a great deal from "the mix of peers that I attended Embry-Riddle with, pilots, air traffic controllers, aircraft engineers, aviation authority policy makers, aviation fuel traders, and others. We had numerous healthy debates on a wide range of aviation business topics as part of our curriculum."
His degree program was "perfect preparation" when Chung accepted a management role at Singapore's renowned Changi Airport, where he resolved "real issues" working with an "even wider group of aviation stakeholders from airline station managers, ground handlers, air traffic controllers, and airside construction managers" and putting those "innocent hypothetical classroom discussions" to real-life use.
His combined academic and practical experience ensured he was ready when the role at To70 opened up, and he joined the company's team in Australia about 18 months ago – just six months before he became a father for the first time.
As his career continues its climb, Chung says he feels "a sense of purpose knowing that I am contributing to the society, playing a part in the aviation industry which brings people together from all over the world in an otherwise impossible speed."
He also said: "It is simply satisfying to stand right by the runway and see fantastically engineered gigantic metal birds defying gravity and float gracefully up and away."
Chung is grateful for the advantages his Embry-Riddle education gave him, and how it helped him wind up with a great job in Australia, where he is "absolutely loving" the work culture.
When it comes to a vision for the aviation industry, Chung says the To70 mission statement resonates with him as a way forward: "We believe that society's demand for transport and mobility can be met in a safe, efficient, environmentally friendly, and economically viable manner.