Eagles Research How Emerging Space Industry Will Impact National Airspace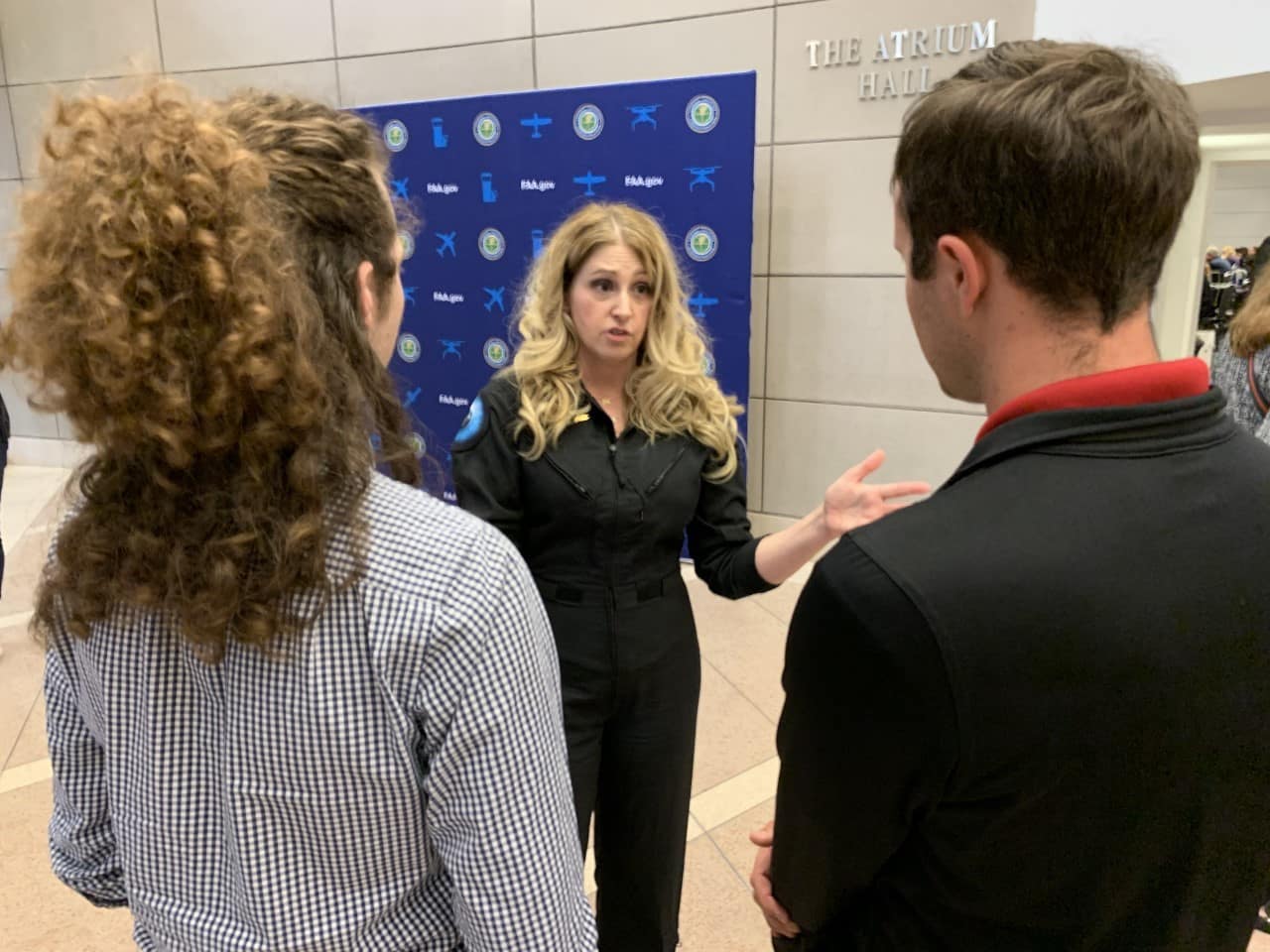 As the space industry develops, two Embry-Riddle Aeronautical University students have had the opportunity to take part in real-world research exploring how the emergence of commercial space operations could affect the National Airspace System — and how any potential negative impacts can be minimized.
Working with a grant from NASA through the Florida Space Grant Consortium, Master of Business Administration student Noah Eudy and Aerospace Engineering undergraduate student Max Cannon conducted simulations using 2019 Falcon 9 launch data, along with historical data from horizontal space shuttle landings, in order to quantify the effects of associated airspace closures on aviation.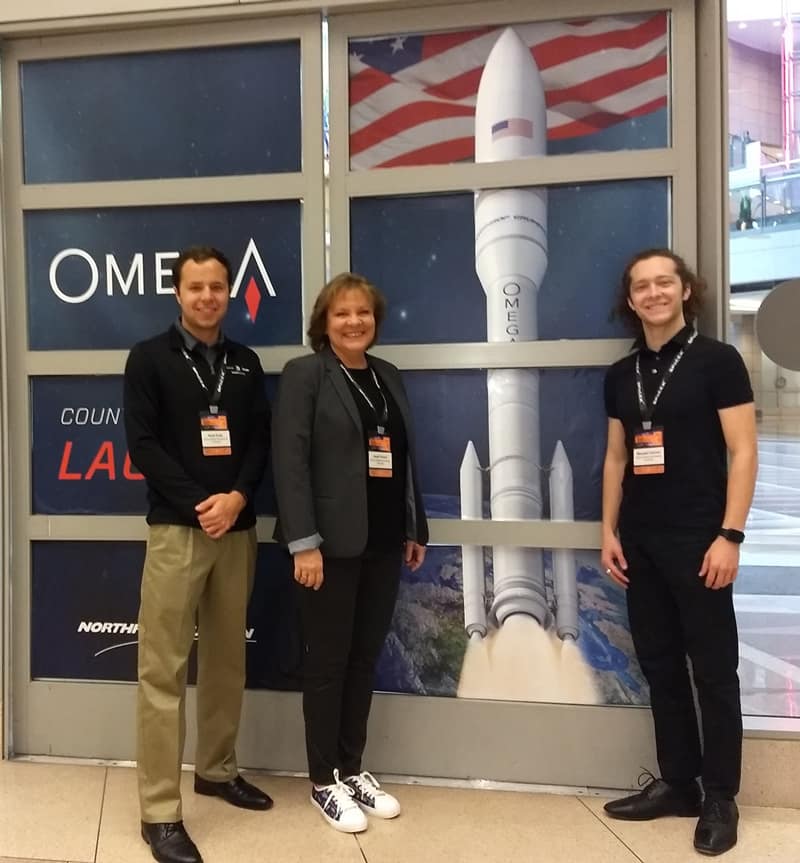 Embry-Riddle students Max Cannon and Noah Eudy with professor of Management and Marketing Janet Tinoco (Photo: Janet Tinoco. Photo was taken prior to Covid-19 and social distancing measures.)
"I feel this project will be very useful in the coming years," said Eudy. "Airspace integration will be a major topic with the increase of launch activities across the globe."
The student researchers used NASA software to model their launching and landing scenarios, using data related to the size of airspace closure, time of day and each closure's duration to determine the number and type of flights impacted by space operations. Rerouting, delaying or cancelling flights can represent significant costs to the aviation industry.
According to professor of Management and Marketing Janet Tinoco, principal investigator for the grant, simulation research assessing the effects of the space industry on the various entities that share airspace has so far been minimal.
"The first objective of this research was to develop additional simulation models to analyze the potential impacts of launch and re-entry activities on key National Airspace System stakeholder operations, particularly those of airlines, but also general aviation. The second objective was to start looking for solutions," Tinoco said.
Tinoco said the researchers chose to examine the horizontal landings of the space shuttle at Kennedy Space Center as the Shuttle Landing Facility (SLF) prepares to accommodate the spaceflight return of the Sierra Nevada Corporation's Dream Chaser, a spaceplane designed to carry crew and cargo to destinations such as the International Space Station. The SLF (also referred to as the Launch Landing Facility) also hosts horizontal landings of Boeing's X-37B orbital test vehicle.
As part of the research project, Eudy, Cannon and Tinoco traveled to the 2020 Commercial Space Transportation Conference, in Washington, D.C. — with some of the students' travel costs paid for by ERAU Spark grants — to meet with aerospace professionals.
"To be in the Ronald Reagan Memorial Building, filled with some of the best minds in the aerospace industry, inspired me and opened my mind to all the possibilities in my desired field," said Cannon.
Posted In: Space