Eagles Flight Team Dominates Regional Competition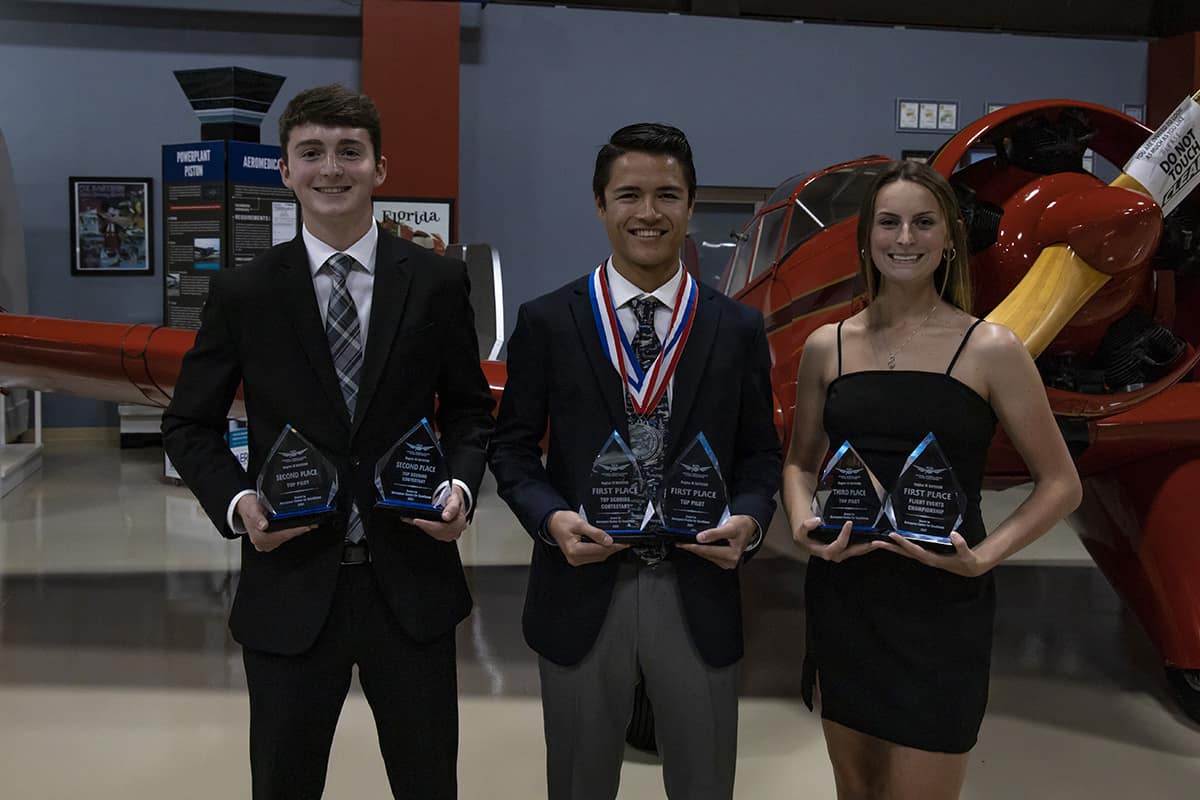 In its first in-person competition since 2019, Embry-Riddle Aeronautical University's Eagles Flight Team won first place overall in the SAFECON Regional Championship, with a sweeping victory, beating the runner-up by more than triple its score. Additionally, the top four highest-scoring individual pilots were all from Embry-Riddle.
The trophy serves as welcomed validation of the team's hard work, according to Eagles Flight Team Coach Rich Garner, but the experience gained during the competition is even more valuable to students.
"These team members become experts in regulations, flight planning, instrument flying, automation management, navigating using nothing but a chart and stopwatch, plus two different landing techniques," he said. "The airlines are aware and recruit those that do well."
The top-scoring individual student-pilots, all Eagles, were No. 1: James Hanover; No. 2: Chris Shields; No. 3 Ann Marie Petrone; and No. 4: Dominic Barbagallo.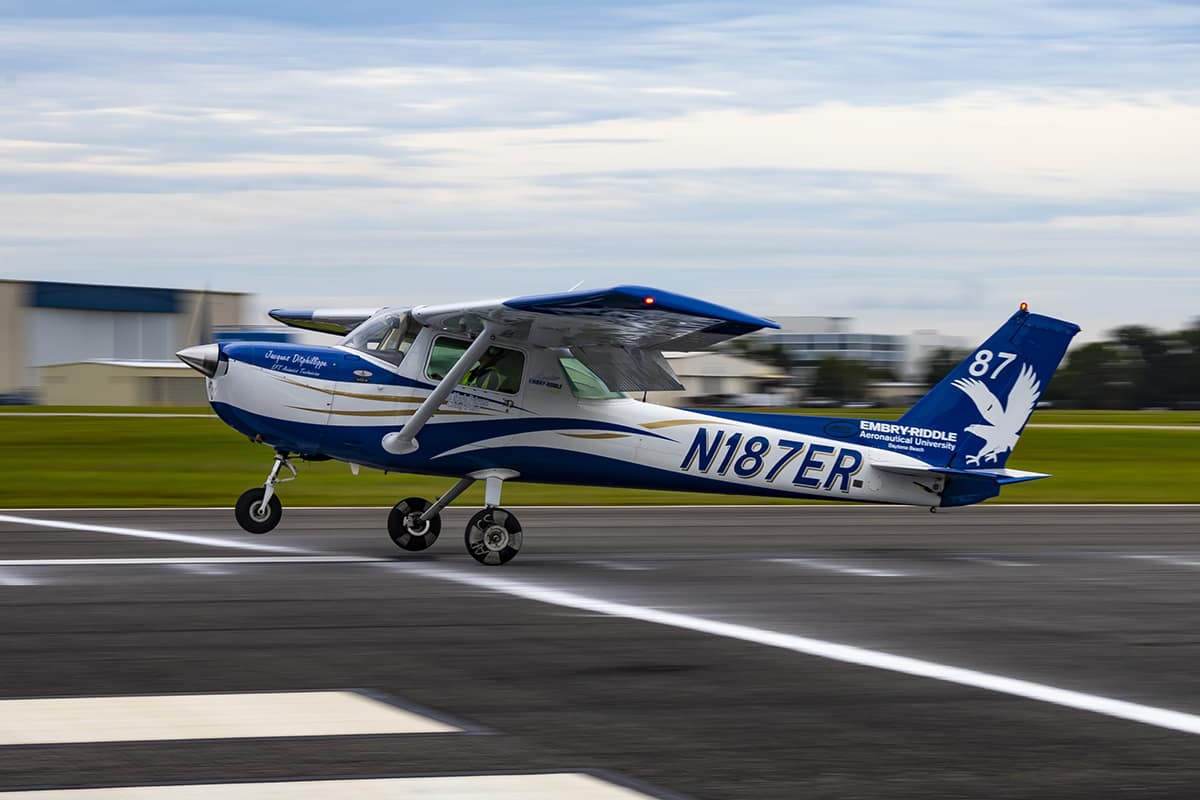 An Eagles Flight Team pilot takes off during the SAFECON Regional Championship, held earlier this November. (Photo: Sean Stoltz)
"Being a competitor at SAFECON requires an enormous amount of dedication and resilience to hone your personal skills to provide the greatest possibility of success with your team," said Hanover, a Newbury Park, California, native. "The skills and knowledge acquired from the events are what I believe set competitors apart in their search for a career after graduation."
A Spaceflight Operations senior, Hanover originally came to Embry-Riddle with dreams of becoming an airline pilot, but to him, the beauty of attending this university is that he didn't have to choose just one path.
"The aviation-centric community drew me to Embry-Riddle, but then I found the Spaceflight Operations program," he said. "I've loved aviation from a very young age but also am fascinated with space."
"Students in Embry-Riddle flight courses are much better prepared for the 'real' world of aviation than most," Garner added. "Being part of the team imparts discipline, and it improves situational awareness as well as aeronautical decision-making. It improves flying skills dramatically because of our structured formal practice sessions and our demand for excellence."
The same is true for how students prepare for ground events, he added.
"It's all about maintaining the highest standard of safety possible," he added. "But our formula for success is simple: Provide good equipment. Select talented people. Then practice, practice, practice."
The Eagles Flight Team will advance to the national competition in May.
Posted In: Aviation