Eagles Build Drone, Win Third Overall at International Competition
Embry-Riddle Aeronautical University students scored big at the American Institute of Aeronautics and Astronautics' (AIAA) Design, Build, Fly competition, which pits university students from across the world against each other in challenges meant to test their skills in fabricating and demonstrating electric-powered, radio-controlled unmanned aerial vehicles (UAV).
Comprised of 25 Aerospace Engineering students, the Eagle team's design featured a towed sensor — a torpedo-like tube with tail fins for stability that is stowed inside the aircraft then can be deployed in flight — and won third place overall, second in the United States, marking the best finish ever for an Embry-Riddle team at this event.
"The annual AIAA competition teaches our students about the essential engineering trade-offs in aircraft design to meet specific flight performance and mission requirements, similar to the actual aeronautical design problems faced by the industry," said Dr. J. Gordon Leishman, distinguished professor in the Aerospace Engineering Department and the team's faculty advisor. "The event provides a real-world competitive environment focused on education, practical problem-solving, innovation and teamwork."
The team was forced to make many operational adjustments due to restrictions imposed by the Covid-19 pandemic. Most notably, time in the lab was limited which, according to senior Caleb Reeves, the teams' chief engineer, was the biggest obstacle to overcome.
"In years past, we practically lived in the lab," he said. "We would do homework, talk and work on the plane as we pleased in our spare time between classes. This year, we were restricted to about six hours a week and just 12 members allowed inside at a time. Needless to say, this threatened to put a damper on our progress."
However, the team rose to the challenge.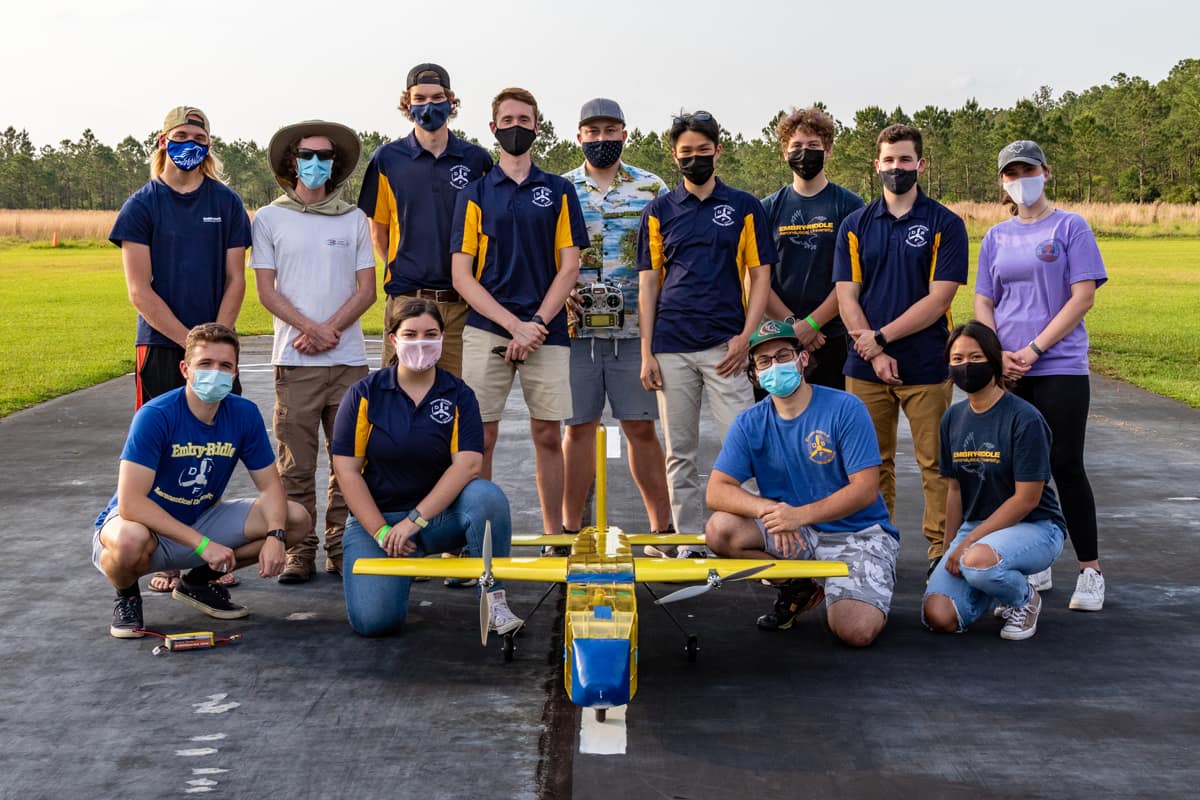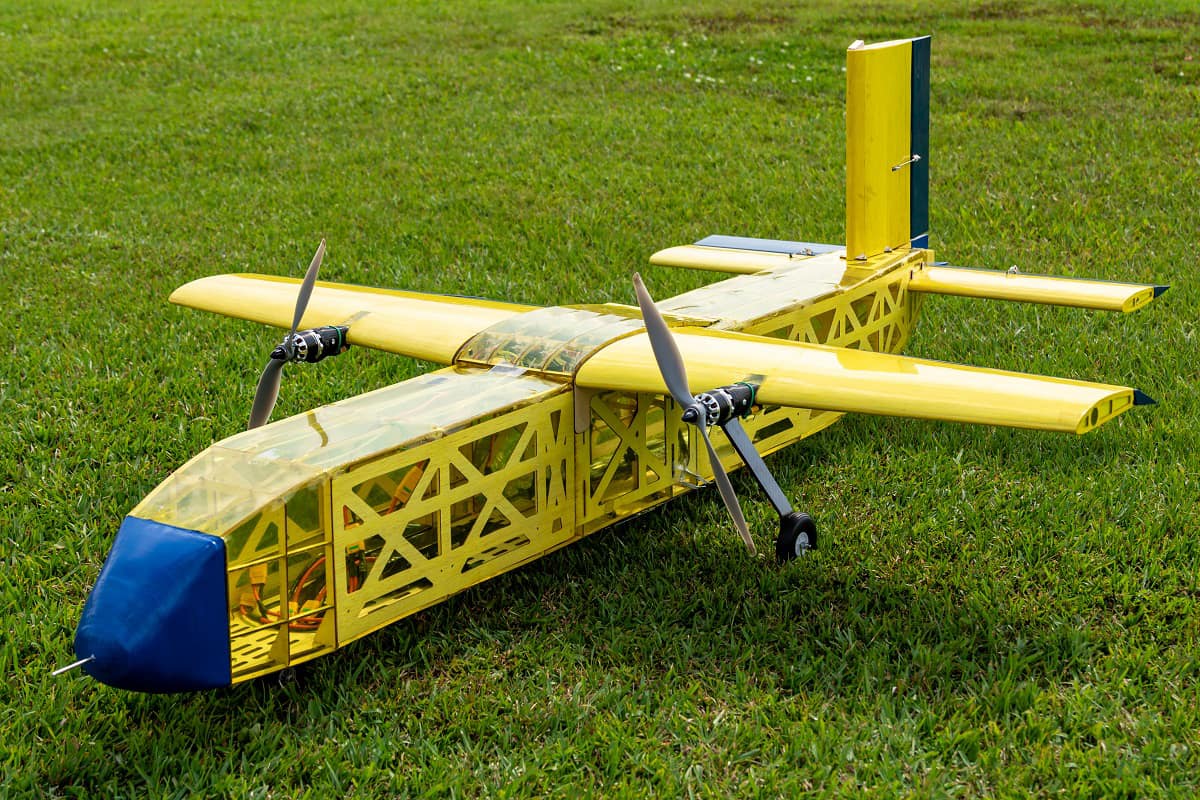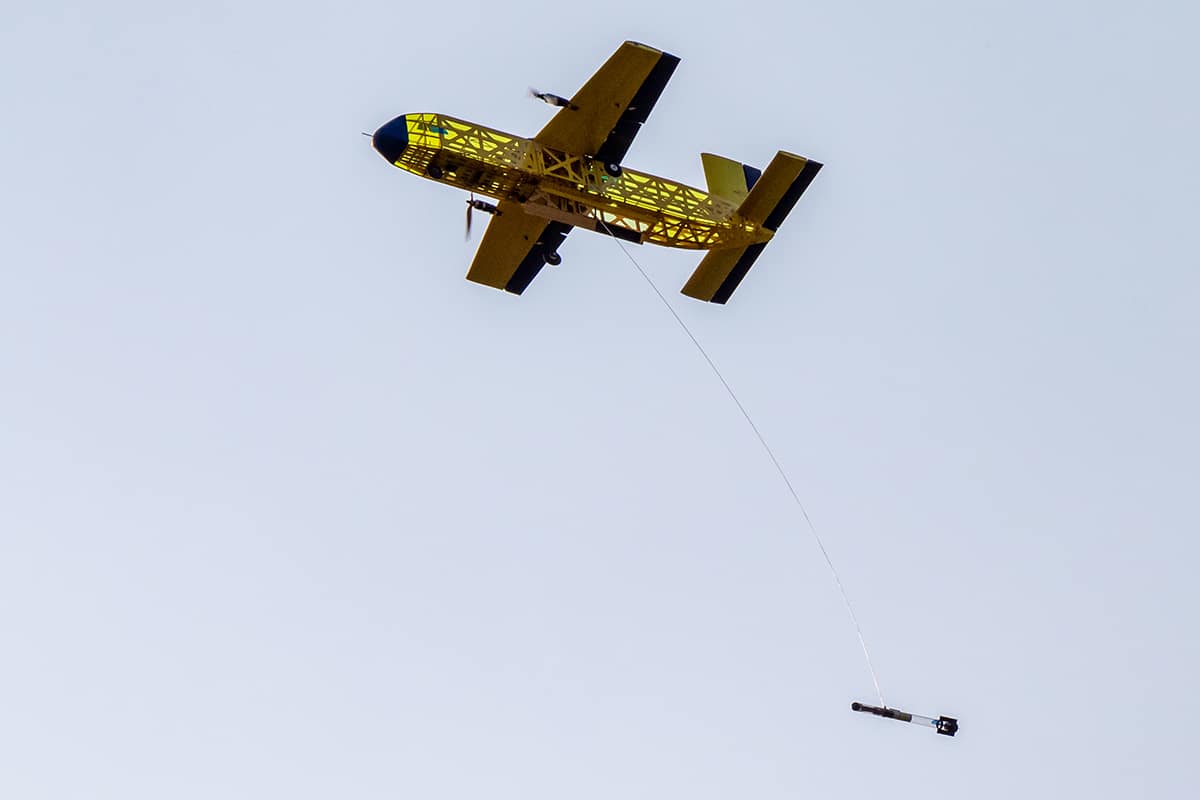 "Despite the circumstances, we were still able to design, build and successfully fly the first iteration of the aircraft in record time: only 8 weeks," Reeves said. "Typically, it takes 10 to 11 weeks. We saw new, first-year members thrive under the challenge like we haven't seen in years past. It's almost like the restrictions made the members value the project and dedicate themselves to it even more."
And that dedication pays off — not least of which by helping students land high-paying jobs after graduation.
"Becoming deeply involved in a technical project like Design, Build, Fly is the absolute best thing a student can do to set themselves up for their dream job," Reeves said. "Employers are looking for individuals with relevant project experience, and the competition also provides an outlet for students to apply what they learn in class to a real-life, working aircraft!"
It's through application, he added, that deep understanding takes shape.
"Design, Build, Fly allows us as engineering students to break down a problem, design a solution and build a working product just as would be done in the industry," added incoming team leader Joseph Ayd.
Becoming deeply involved in a technical project like Design, Build, Fly is the absolute best thing a student can do to set themselves up for their dream job.
That hands-on experience is key once students start the job search.
"Undoubtedly, employers see the tremendous value in this," Reeves added. "Pre-Covid, I didn't know of a single Design, Build, Fly member that didn't have a job lined up or grad school plans after graduation."
For Reeves, a flight test engineering position with the United States Air Force Civilian Service was waiting for him after graduation. Many others, including Ayd, land internships and co-ops before their junior year.
"Personally, I was able to pursue my passion of leading all flight tests for Design, Build, Fly," Ayd said. "That ultimately led to my current internship at Boeing as a Flight Test Engineer for the MQ-25A autonomous air refueling platform."
The range of skills learned through the competition will serve students long after they graduate, according to Leishman.
"Students must develop an extensive range of skills to succeed in this competition," he said. "What is particularly difficult is that the Design, Build, Fly mission changes every year, and each team has to start with a fresh aircraft design — albeit with the advantage of a growing knowledge base and lessons learned from the previous years."
Posted In: Aviation | Engineering | Uncrewed Systems