Eagle Wins National 'Full-Ride' Scholarship and Career Boost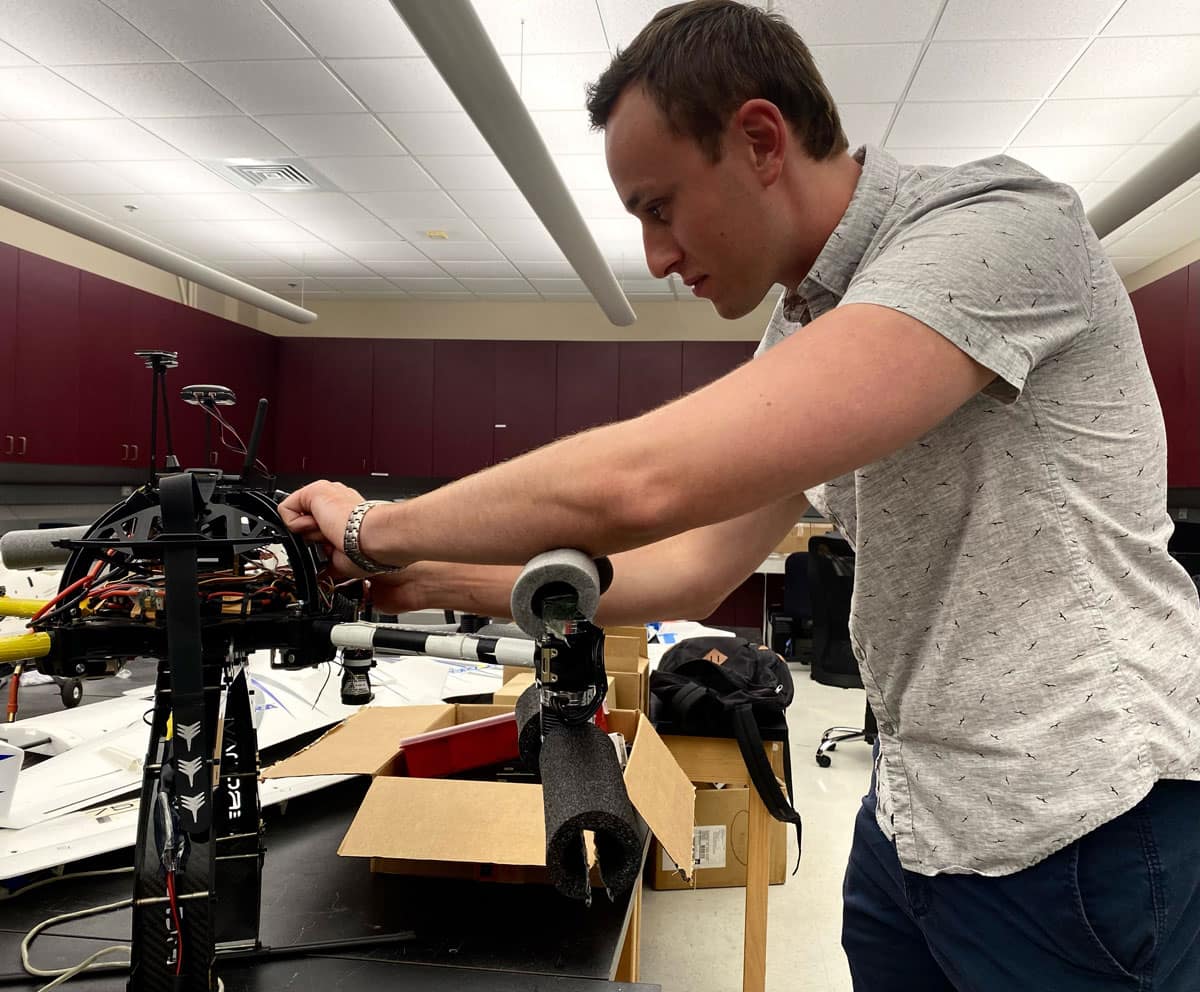 An Embry-Riddle Aeronautical University doctoral student conducting highly specialized aerospace engineering research, John Zelina tried to keep an open mind when it came to choosing his future career field.
"I just wanted a career where I get to do challenging and interesting things," said the Ph.D. student, who also earned his master's from Embry-Riddle in Aeronautical and Astronautical Engineering.
So far, the approach is working. Zelina was recently awarded a U.S. Department of Defense Science, Mathematics and Research for Transformation (SMART) Scholarship with the Naval Surface Warfare Center (NSWC) in Panama City, Florida.
"It's an absolute game-changer," said Zelina about the award. "Not only will I be more financially stable for the remainder of my studies, but I will also have great networking opportunities, experience, publications and countless other benefits. I will be able to not only continue my work but expand it to a wider class of systems."
The award is part of a highly competitive scholarship-for-service program sponsored by the Department of Defense (DoD). It is designed to recruit scientists, engineers and researchers to work within labs and agencies of the U.S. Army, Navy and Air Force. It will also provide full tuition and fees for the remaining two years of Zelina's Ph.D. program, a yearly stipend of $25,000 to 38,000, and internships and mentoring. After he earns his degree, he will work at the NSWC for at least two years.
Zelina will apply his research — which focuses on developing adaptive control methods for systems that change over time, such as when fuel burn changes an aircraft's weight — to problems of interest to NSWC, such as the control of autonomous underwater vehicles.
"My research aligns closely with the goals at the NSWC," Zelina said, explaining that autonomous submersible vehicles operate for long periods of time in which uncertainties, such as mechanical failures or shifting currents, can affect them.
Zelina thanked Dr. Richard Prazenica, associate professor and chair in the Department of Aerospace Engineering, Dr. K. Merve Dogan, assistant professor in the Department of Aerospace Engineering, and Dr. Brittany Davis, director of the Office of Prestigious Awards and Fellowships, for their help in securing the fellowship.
He said he looks forward to working on solving all kinds of engineering problems in his career.
"Aircraft, spacecraft or underwater vehicles, I'm not picky — my work can apply to all sorts of things," Zelina said. "As long as I get to continue working on what hasn't been done before, I'll be happy."
Additional Honors
Posted In: Engineering