Eagle Undergrads Await Bright Futures, Funded by Prestigious Cybersecurity Grants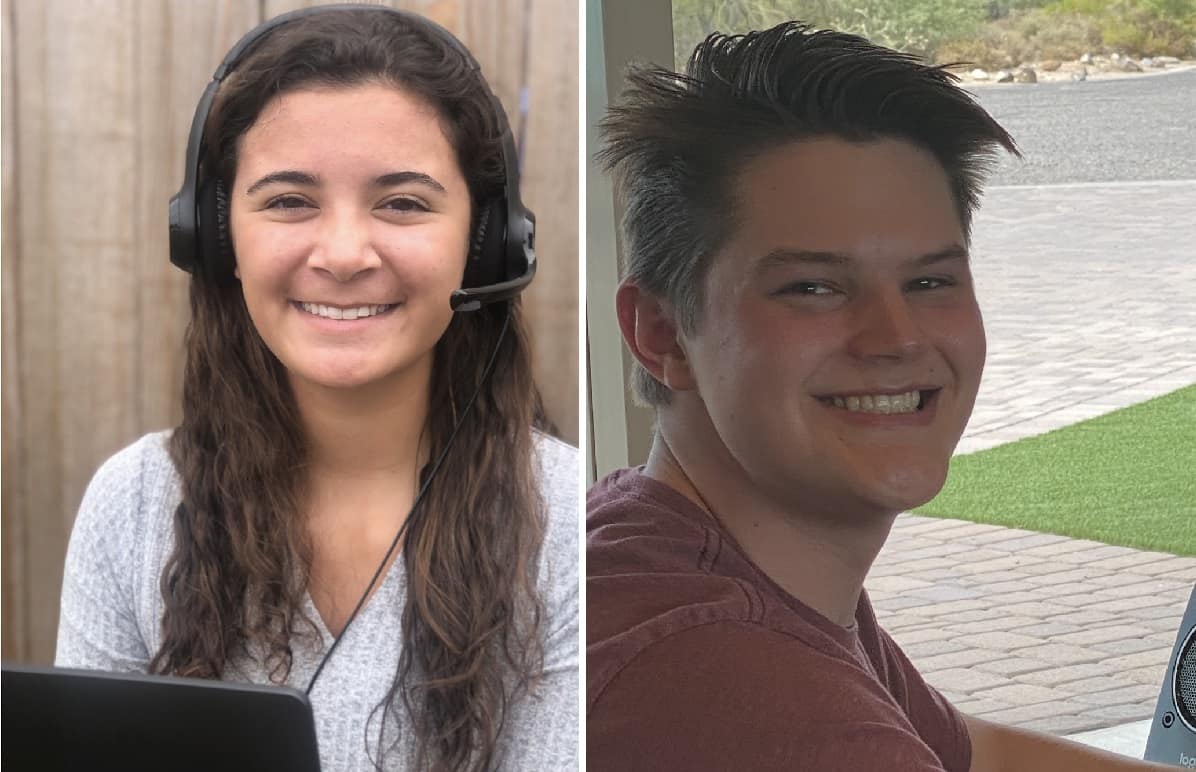 Until she was about 16 years old, Embry-Riddle Aeronautical University junior Grace Tevaseu assumed she would build a career working on a research vessel or in a marine lab, but that plan took a sharp turn in a new direction after receiving a full-ride scholarship and job offer from the Department of Defense (DoD).
"This program marks a new chapter in my life, one I am happily anticipating," Tevaseu said.
Given these benefits and the prestige and experience provided by the scholarship, it's a life-changing grant.
Tevaseu and her classmate Dylan Galeazzo are recipients of DoD Cyber Scholarship Program (CySP) grants, which were made possible through a scholarship from the Department of Cyber Intelligence and Security to the DoD CySP. The program was accessible to both students following the designation of Embry-Riddle's Prescott Campus as a National Security Agency/Department of Homeland Security National Center of Academic Excellence in Cyber Defense Education (NSA/DHS CAE-CD), in fall 2019.
"This grant program makes our cybersecurity offering very attractive to prospective and continuing students as they look to opportunities for careers," said Dr. Jon Haass, interim dean and professor of Cyber Intelligence and Security on the Prescott Campus. "The CAE designation tells the world that we are among the top 2% of universities in the United States in this category. The CySP is an additional distinguishing award."
The two students will receive full tuition and books, fees (including healthcare), a laptop and a $25,000 stipend to cover room, board and other expenses. Students who receive the scholarship pledge to work for a DoD agency as a civilian employee at least one year for each year of scholarship assistance received
"Given these benefits and the prestige and experience provided by the scholarship, it's a life-changing grant for the CySP scholars," said Dr. Krishna Sampigethaya, department chair and associate professor of Cyber Intelligence and Security on the Prescott Campus, adding that the opportunity afforded by the scholarship — through security clearance, internships, employment and experience working on real-world problems — can dramatically accelerate the students' careers.
Galeazzo agreed.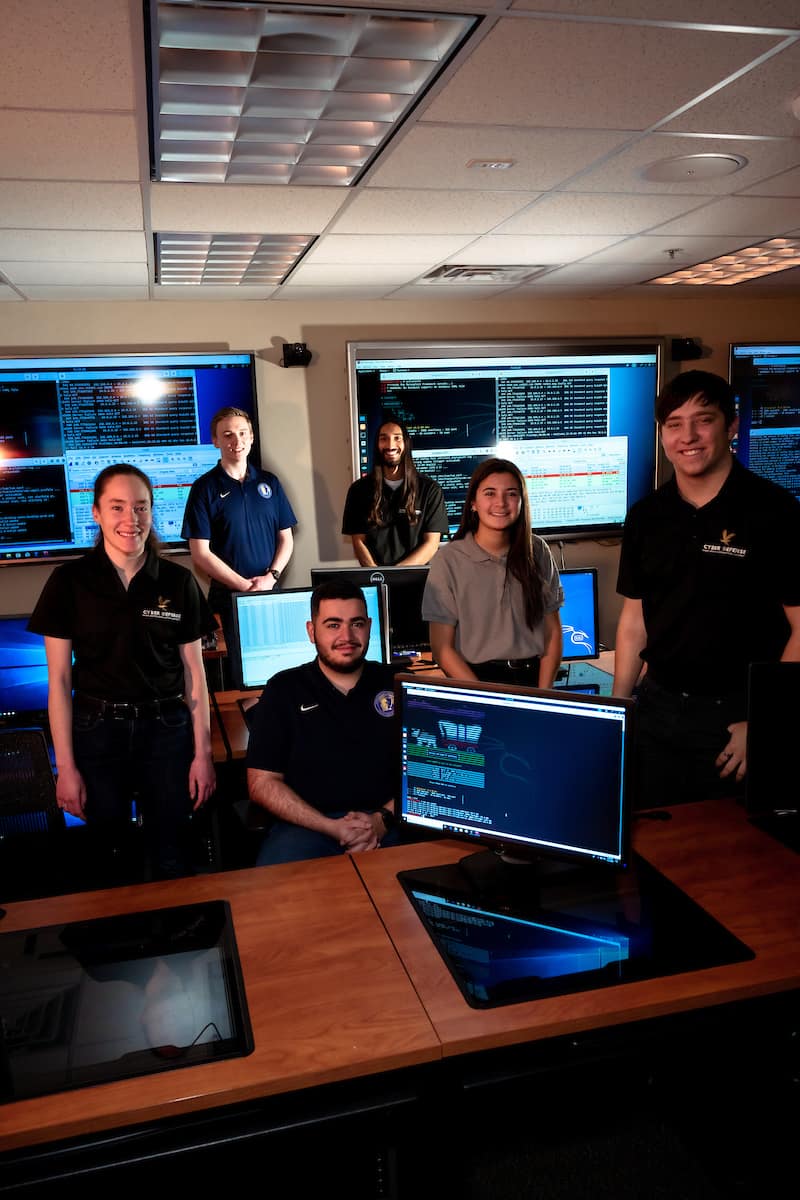 "Like most students, I was really worried about securing a career after graduation," said Galeazzo, whose interest in cybersecurity grew out of a childhood passion for video games while growing up in Phoenix. "Knowing that my tuition and housing will be covered while in school and that I will have a great career right out of college, I can now sleep easier."
Tevaseu, a junior, has a double major in Cyber Intelligence & Security and Global Security & Intelligence Studies. Having grown up in the tech hub of Seattle with a father in the tech industry, she changed her plans of becoming an oceanographer after taking coding courses in high school.
Galeazzo, also a junior, is majoring in Software Engineering and has a minor in Cybersecurity Engineering.
The CySP is intended for students who want to enter the cybersecurity field to work on national-level cyber threats. The DoD agencies that select the scholarship recipients provide sponsors with whom the students can maintain contact during their programs, helping them line up internships and, ultimately, DoD employment.
According to Haass, the work experience the scholarship recipients gain at DoD agencies after they graduate is hugely broadening.
"The DoD encounters cybersecurity problems not seen in other sectors, making it one of the most exciting and cutting-edge opportunities," said Haass. "A student who begins their career as a civilian within the DoD can then have a choice about future career moves built on a solid framework. While employed at the DoD, a new employee has free access to hundreds of trainings, workshops and skill-building activities offered by different groups in the organization."
Posted In: Security Intelligence and Safety