Eagle Tennis Star Named to Highly Exclusive NCAA Today's Top 10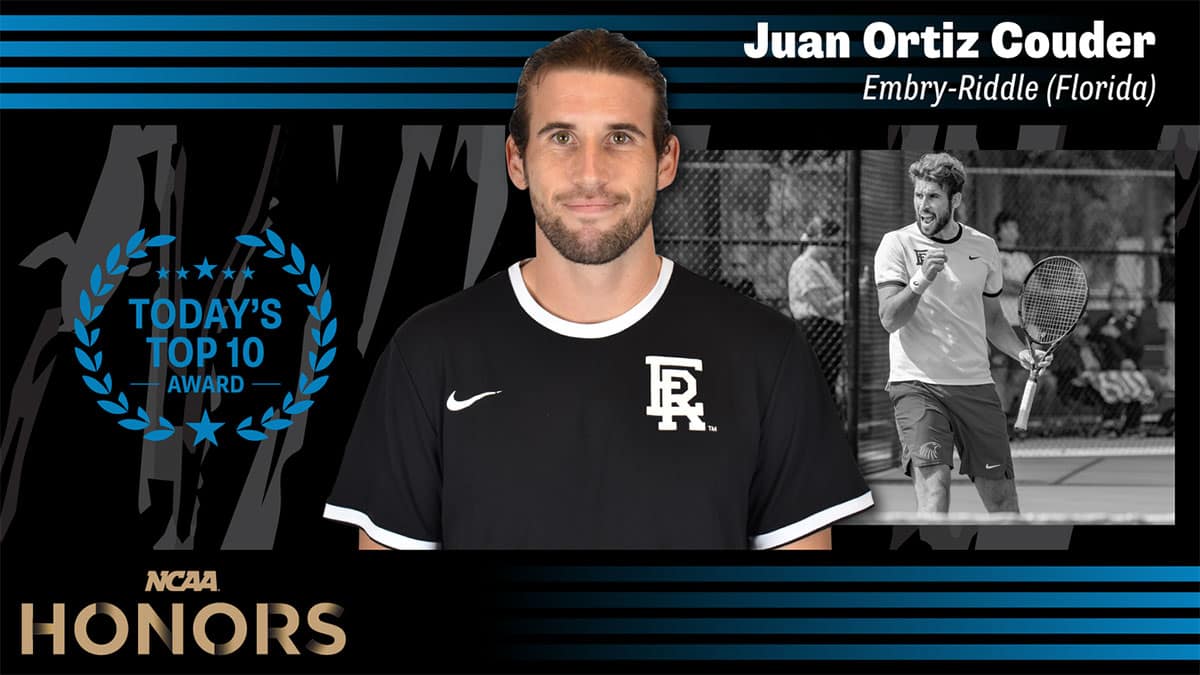 Embry-Riddle Men's Tennis alumnus Juan Ortiz Couder has been named an NCAA Today's Top 10 Award winner and is set to be honored in person Jan. 11 at the NCAA Convention in San Antonio.
"To give it some perspective, there are over 520,000 student-athletes that participate in collegiate sports in the NCAA each year," said Director of Athletics John Phillips. "To be honored as one of the top 10 is an unbelievable honor."
Ortiz Couder is the second student-athlete and the only male athlete in Sunshine State Conference history to win this award, which recognizes former student-athletes for their successes on the field, in the classroom and in the community.
"I feel extremely proud to be selected as an NCAA Today's Top 10 Award winner," Oritz Couder said. "It's the culmination of a career-long goal of aiming to put the Embry-Riddle tennis team where it deserves to be. I don't see it as an individual success but as the sum of all the people that have helped me accomplish everything during my years playing at Embry-Riddle. I couldn't have done it without them."
A double-alumnus, Ortiz Couder earned bachelor's and master's degrees in Software Engineering from Embry-Riddle. He is now pursuing his Ph.D. in Electrical Engineering and Computer Science and is set to defend his dissertation this spring.
"The tennis programs have won many awards, but I would say this is the top achievement of them all," Embry-Riddle Head Tennis Coach Dave Paschal said.
Read more on the Embry-Riddle Eagles site.
Posted In: Institutional News