Eagle Spotlight: Senior Serves as Leader On and Off the Court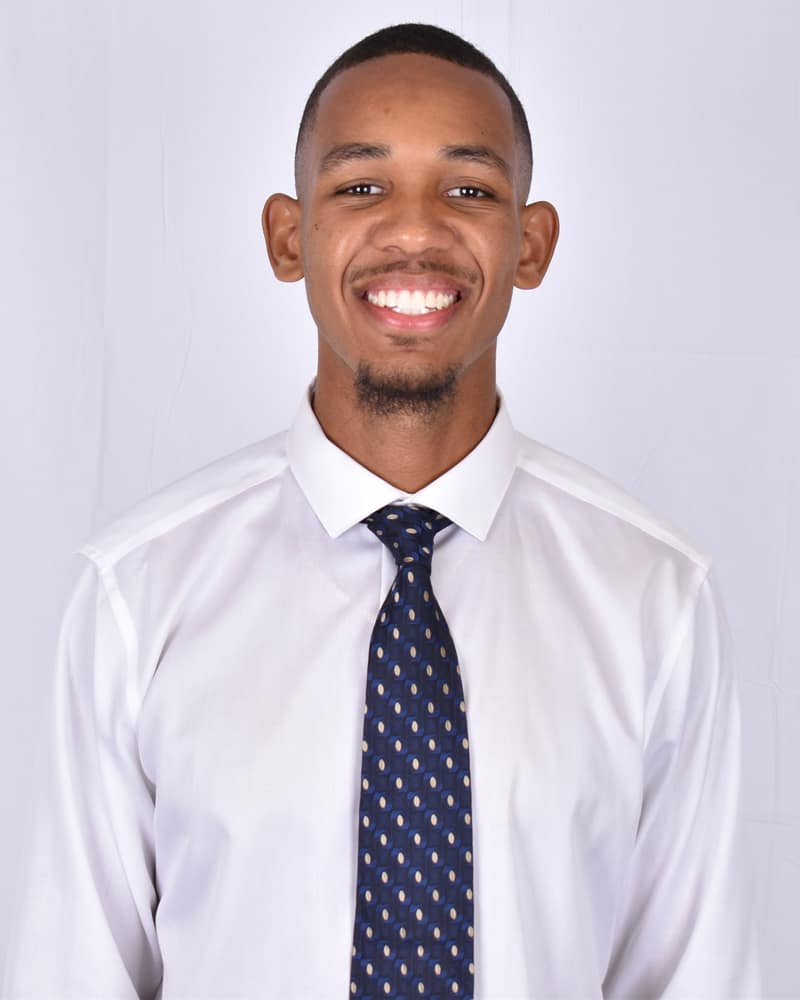 Calvin Freeman II, an Aviation Business Administration senior on an accelerated MBA track, recently moderated a Presidential Speaker Series event with former FAA chair Dan Elwell. That discussion was just one of many things Freeman has led since the start of his time at Embry-Riddle Aeronautical University.
A recent SSC Commissioner's Honor Roll and NABC Honors Court awardee on the Eagles Men's Basketball team, Freeman is also the owner of two businesses, an Embry-Riddle Athletics diversity representative and a local youth pastor.
"In my role as youth pastor, I work closely with the outreach department at my church, Calvary Christian Center, feeding the homeless, serving, tutoring and mentoring children and young adults in underserved communities," he said. "I also lead the outreach activities for the men's basketball team, serving local charities and businesses."
His most rewarding outreach project to date, he says, was the Launch of the Dream Workshop, which was a youth mentorship program he created and implemented this past summer to provide opportunities for young people to find purpose through discipleship, as well as teaching them about the various career paths available to them.
As for his own businesses, Freeman opened Through Christ Brand, an apparel company, in 2020, before launching Freeman Vending LLC with his brother, Erik, last year. After graduation, he hopes to land a supply chain management position with a private aviation or aerospace firm. He is also currently interning at Verdego Aero, as an operations analyst.
"Attending Embry Riddle has afforded me the opportunity to explore the industry of aviation and has further sparked my interest," he said, adding that being a diversity rep has been a major highlight in his academic career so far.
"Being a diversity representative has definitely been a character-building experience, not just in the representation of student-athletes but the student body as a whole," he said. "This position has taught me the value of transparency and empathy in the pursuit of equality and the importance of appreciating and celebrating the uniqueness of all people. Developing and implementing initiatives and activities that increase awareness, inclusion, equality and a culture of unity brings me great joy and gives me a great sense of purpose."
Freeman was born in Detroit and relocated to Florida in 2014.
Posted In: Business