Eagle Selected for Highly Competitive U.S. Dept. of State Fellowship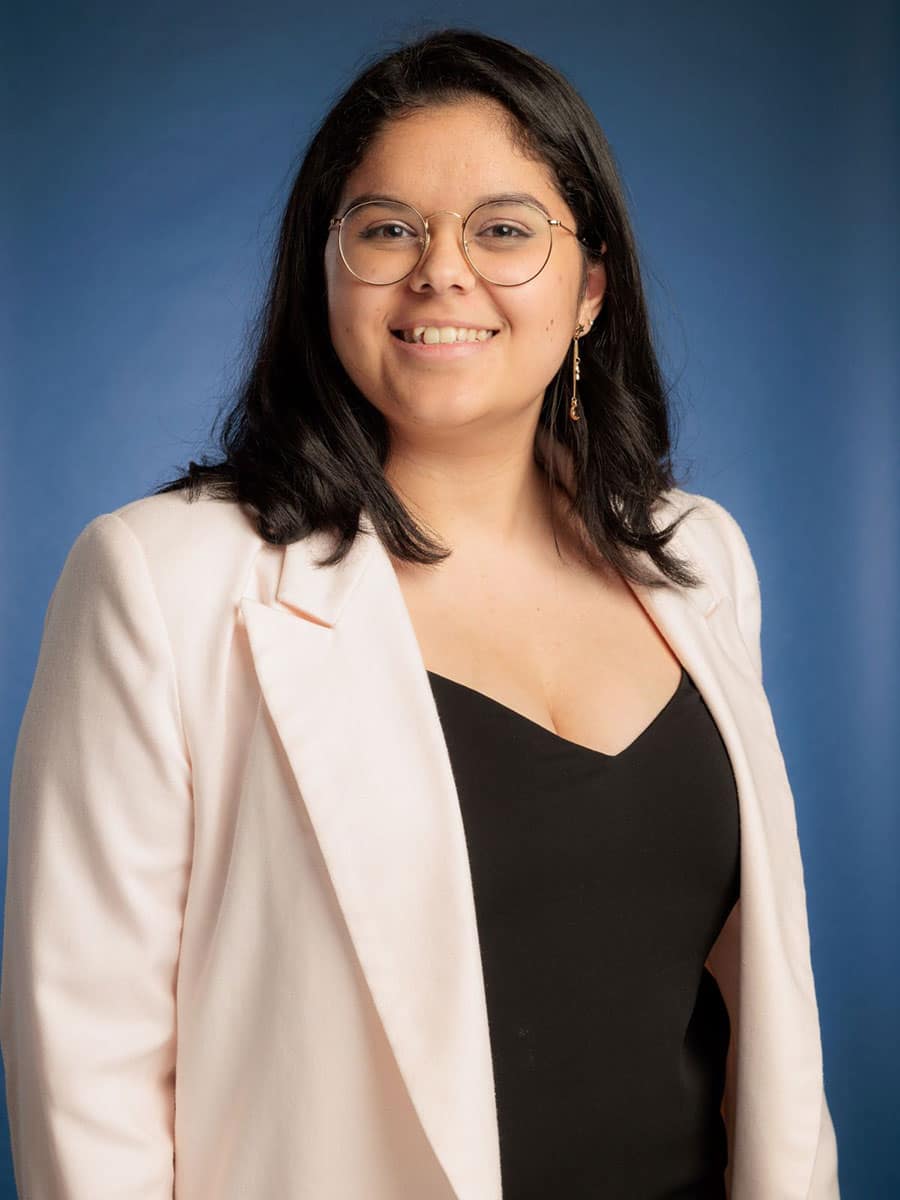 Embry-Riddle Aeronautical University student Karol Planadeball Fernandez had always hoped to find a career that combined her two passions: technology and travel.
"I just have an innate curiosity and have always wanted to experience different cultures," she said. "I would like to incorporate that with my love of technology."
Now, as one of only 15 students selected for a highly competitive U.S. Department of State 2023 Foreign Affairs Information Technology Fellowship, Planadeball Fernandez is on the path to reaching that goal, while also serving her country.
"This fellowship allows me to pursue my career goals but also to give back through my service," said Planadeball Fernandez, a junior pursuing a Bachelor of Science in Software Engineering, on the Cybersecurity track and with a minor in Mathematics, at Embry-Riddle's Prescott Campus.
The two-year fellowship program provides up to $43,500 annually for two years in academic funding, plus professional development and mentoring. Additionally, it provides funding for Planadeball Fernandez to complete two summer internships, including one in 2024 in Washington, D.C., at the U.S. Department of State, and another overseas in 2025, at a U.S. embassy or consulate.
Upon completion of the program, fellows receive an appointment as an information management specialist in the Foreign Service, with a five-year commitment.
"The fellowship is such a blessing and relief," said Planadeball Fernandez, who is currently interning in software security at American Express this summer. "It felt like all my work over the past years paid off."
An Innate Curiosity
Moving to Fort Worth, Texas, from Puerto Rico when she was eight years old, Planadeball Fernandez first became fascinated with computers as a child.
"My dad brought a computer home, and I was about five years old, and I was super interested and wanted to know how it worked," she said.
In high school, Planadeball Fernandez, who is fluent in Spanish and English, started learning about computer networking and decided to pursue a career in software engineering and cybersecurity.
"For me, it's like a puzzle, thinking about how and why technology works, and how can we make it better," she said.
Planadeball Fernandez credited the university's Office of Prestigious Awards and Fellowships with helping her find and apply for the fellowship. She said she met with Deanna Dempsey, the office's associate director, to look for opportunities in foreign affairs and technology.
"Deanna gave me a list of foreign affairs-related scholarships and told me to apply for whichever ones I wanted during my sophomore year," she said. "I almost didn't finish my application for this fellowship because I was stressed out, and it was really long, but I'm so glad I did."
The smaller campus environment, with its strong Software Engineering and Cybersecurity program, is what led Planadeball Fernandez to choose Embry-Riddle's Prescott Campus, she said.
"I love it," said Planadeball Fernandez. "Not only is the campus beautiful, but because of the smaller size, I know my professors really well, and there are a lot of hands-on learning opportunities."
One such opportunity was when she took part in the onboard computer team that is writing software for EagleSat, a student-led miniature satellite, or CubeSat, project, which is supported by the NASA Space Grant Program.
"That project was super cool," said Planadeball Fernandez. "We all worked together as a team to figure out how to solve problems."
She is also treasurer of Cyber Alliance, the Prescott Campus' chapter of Women in Cybersecurity, also known as WiCyS.
"There are not that many women in the field of cybersecurity and Engineering, so having that support system is really nice," said Planadeball Fernandez, adding that she and the Cyber Alliance attended WiCyS's national conference earlier this year in Denver. "The conference was full of women in cybersecurity, and it was an amazing experience."
Planadeball Fernandez said she is now excited to meet more people in her field from around the world through the fellowship.
"One of the main reasons my mom moved to the U.S. was for her children to be able to pursue an education here," she said. "She started crying when she found out I received the fellowship and told me she was so proud of me. I told her that her sacrifices weren't in vain."
Posted In: Computers and Technology | Engineering | Security Intelligence and Safety