Eagle Rebuilds Her Life, Looks to the 'Beauty' of Numbers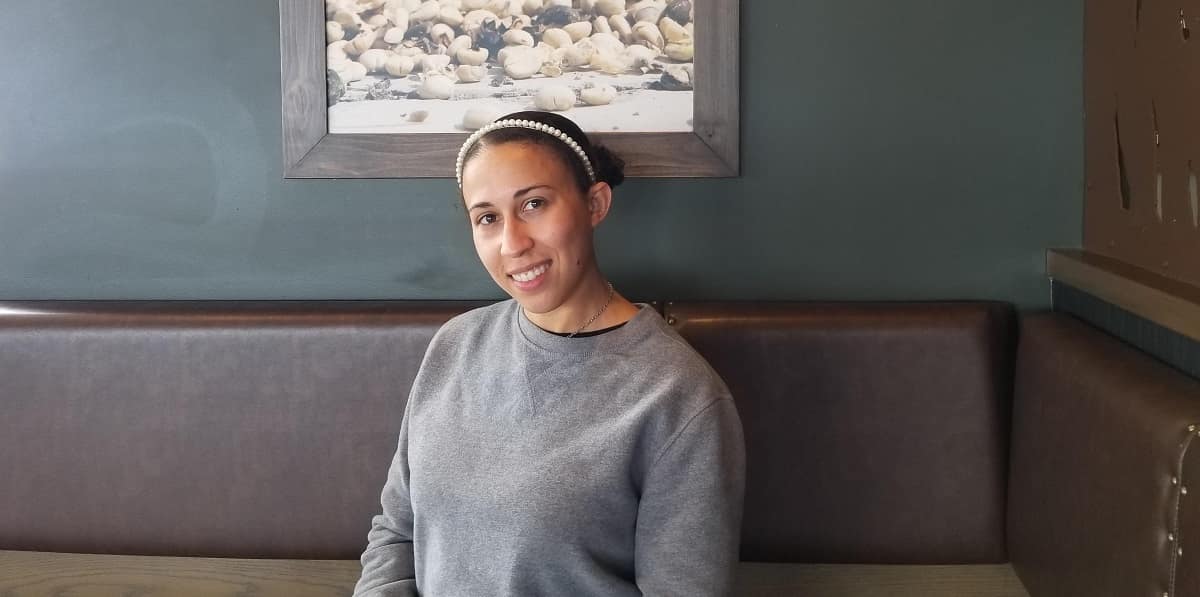 Space Physics senior Sydni Bond never set out to be a role model.
After all, she had struggles of her own to deal with. She's been homeless more than once, lived in poverty, survived sexual assault and addiction. She once had to relearn to walk after breaking her ankle and has fought her way back to good standing following academic suspension. As a child, she was abandoned by her parents, and then adopted in her teens.
After transferring to Embry-Riddle Aeronautical University's Prescott Campus partway through her college career, however, she found herself one of only two African American female students in her department, and possibly the first black female student ever in the campus's Space Physics program.
And just like that, in the position of role model is exactly where Bond found herself.
"I have to finish so other women and girls can follow and believe they can, too," said the Mission Viejo, California, native. "I want this degree more than people know. And when I have those moments of wanting to quit, I think back to all that I've gone through to get here."
The responsibility is sometimes daunting, she admitted. But the challenge — to be an example to others — is also an opportunity: to rise above, to accomplish more, to be better than she ever believed she could be.
"I am often told that being where I am after all of the things I have overcome and achieved is an act of revolution in and of itself, but it doesn't feel like it's enough to me," she said. "I do feel an odd responsibility to achieve, and not just pass but do well."
Thankfully, her coursework inspires her.
"Astronomy, physics and math have my heart," she said. "I fell in love with astronomy when I was 5 years old, and I'm happiest when I can stargaze or analyze images from some of my stargazing nights."
She also loves the wide breadth of possibilities the field, its ability to "revamp our understanding of the world as we know it."
"Physics is incredible in that way," she said. "As for math, numbers have always made sense and are really beautiful to me."
She derives a sense of community from her involvement in the Black Student Alliance on campus, as well, and can imagine herself working with STEM outreach programs for young girls in the future — or, possibly, researching large scale galactic structures. All of those passions have been given an outlet at Embry-Riddle.
"It's the college experience I wanted initially," she said. "I love that it's all about STEM and surrounding fields, and the amount of planes that we encounter on an almost daily basis is so cool."
Looking back now, after a long, nearly seven-year journey to get to the homestretch of her college career, Bond remembers the two teachers from her past who told her a Space Physics degree was out of reach. And she relishes the idea of proving them wrong.
"In moments when I wanted to give up, which happen more often than people think, I thought back to this: 'If not you, who? If not now, when?'" she said. "My story wasn't done then and it isn't done now."
To celebrate Black History Month, the Embry-Riddle News Team will be profiling student leaders throughout February.
Posted In: Space