Eagle Project to Vault Air Traffic Control into Next Generation Wins Innovation Award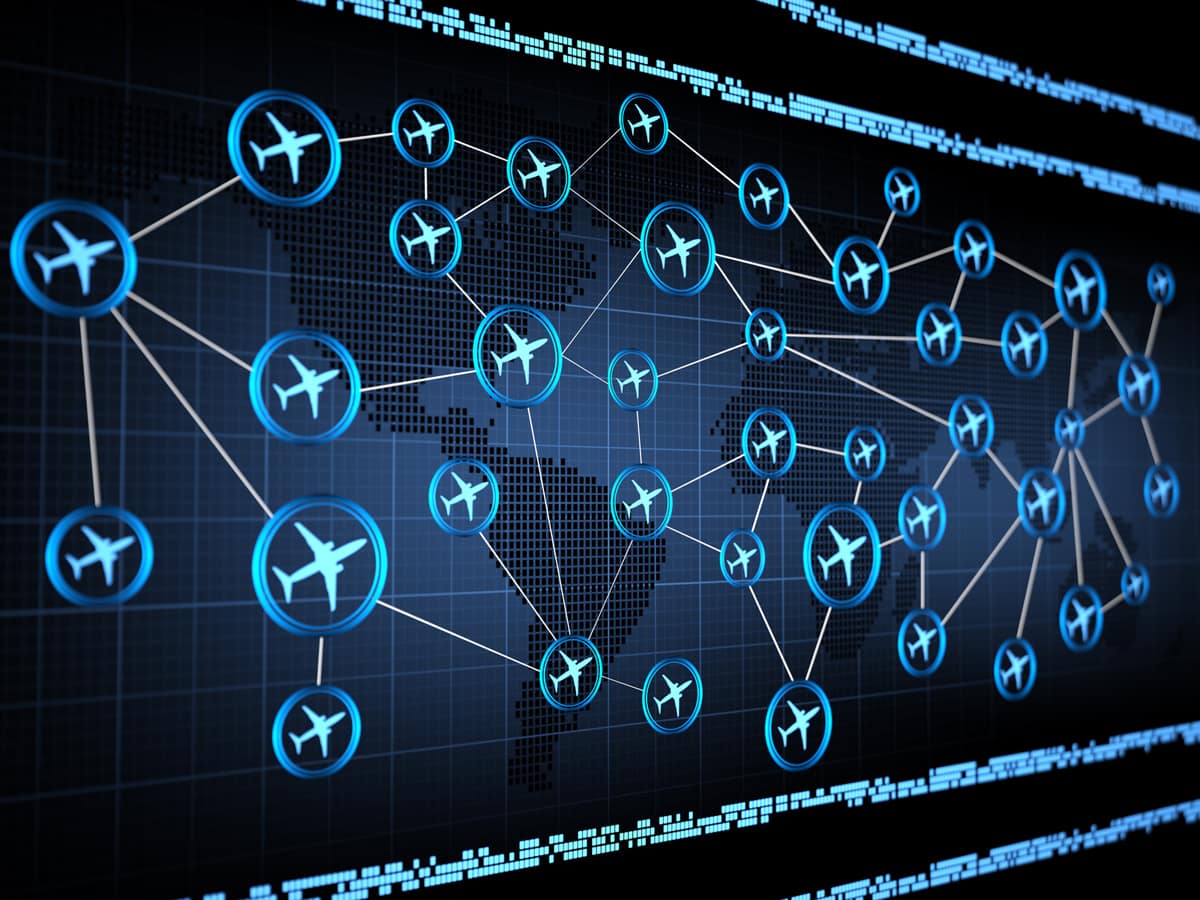 The way America monitors the National Airspace System (NAS) will soon transition to a new platform to improve efficiency and predictability of air travel. To aid in that initiative, Embry-Riddle Aeronautical University collaborated with The Boeing Company and Concepts Beyond to conduct two flight demonstrations this summer, the results of which recently won an Innovation Award at the World Air Traffic Management (ATM) Congress.
Serving as the primary contractor on the project, Embry-Riddle has been engaged with air traffic control research and development for over a decade. Researchers joined the 4DT Live Flight Demo Team to help transition air traffic control toward Trajectory Based Operations (TBO), which will ultimately provide time and fuel savings across the industry.
"When we started in 2008, our focus was on what technology, standards and procedures would be in the NAS in 2025," said Chris Kokai, the team's project manager and director of operations of the Florida NextGen Program. "But there is no clear finish line that says we are 'done.' NextGen and its successor initiatives have and will evolve over time."
Funded by the Federal Aviation Administration (FAA), the project supports the FAA's goal to modernize the United States' air transportation system. This Next Generation Air Transportation System (or NextGen) will offer precise locations of aircraft in four dimensions: latitude, longitude, altitude and time. This four-dimensional trajectory (4DT) system will connect every aircraft with every ground communications center through a virtual data link.
"By engaging NextGen concepts and technology, airplanes may spend less time on the ground prior too takeoff," Kokai said, highlighting the benefits of the system to travelers. "Accordingly, by selecting more efficient flight-plans, an airline may get a passenger to their destination in less time than prior to the adoption of NextGen concepts and procedures."
The team's recent flight tests, conducted on a Boeing 787-10 flying from a point near the Glasgow industrial airport to Gary/Chicago International Airport, Indiana, were the culmination of 43 unique lab tests conducted over a yearlong period. The flights showcased the benefits of a trajectory-based positioning system and were meant to encourage continued government-industry partnership in the ongoing development of NextGen technology.
This project highlights just one facet of Embry-Riddle's involvement in the FAA's NextGen initiative. The Florida NextGen Test Bed opened on Embry-Riddle's Daytona Beach Campus in 2008.
"One of the most important things I learned from working on this project was how to embrace and adapt to the corporate culture in the U.S.," said alumna Ramya Murthy, who graduated with a Master of Science in Aviation Finance in 2020 and served as project manager assistant on the project. "While working on this project, I had the pleasure of attending a few networking sessions with industry bigwigs, enabling me to build strong professional connections, learn more about the field and simultaneously find career opportunities."
The experience is something Murthy sees as unique to Embry-Riddle.
"I have been able to demonstrate my capabilities to hiring managers," she said. "The overall experience has not only been fruitful in my professional career but has helped develop my personality in a positive way. … I found Embry-Riddle to be one of the best avenues to quench my thirst for knowledge."
Next, the project will focus on integration of software supporting industry-wide collaboration of NextGen technologies, planning and revising flight plans across collaborating airlines, refinement of FAA trajectory predictions and working to educate stakeholders in the benefits of the new system.
Additional participants in the project include United Airlines and Delta Airlines, the FAA, LS Technologies LLC and the National Air Traffic Control Association.