Eagle Pivots from Cosmetology to Cybersecurity in Search of a Better Life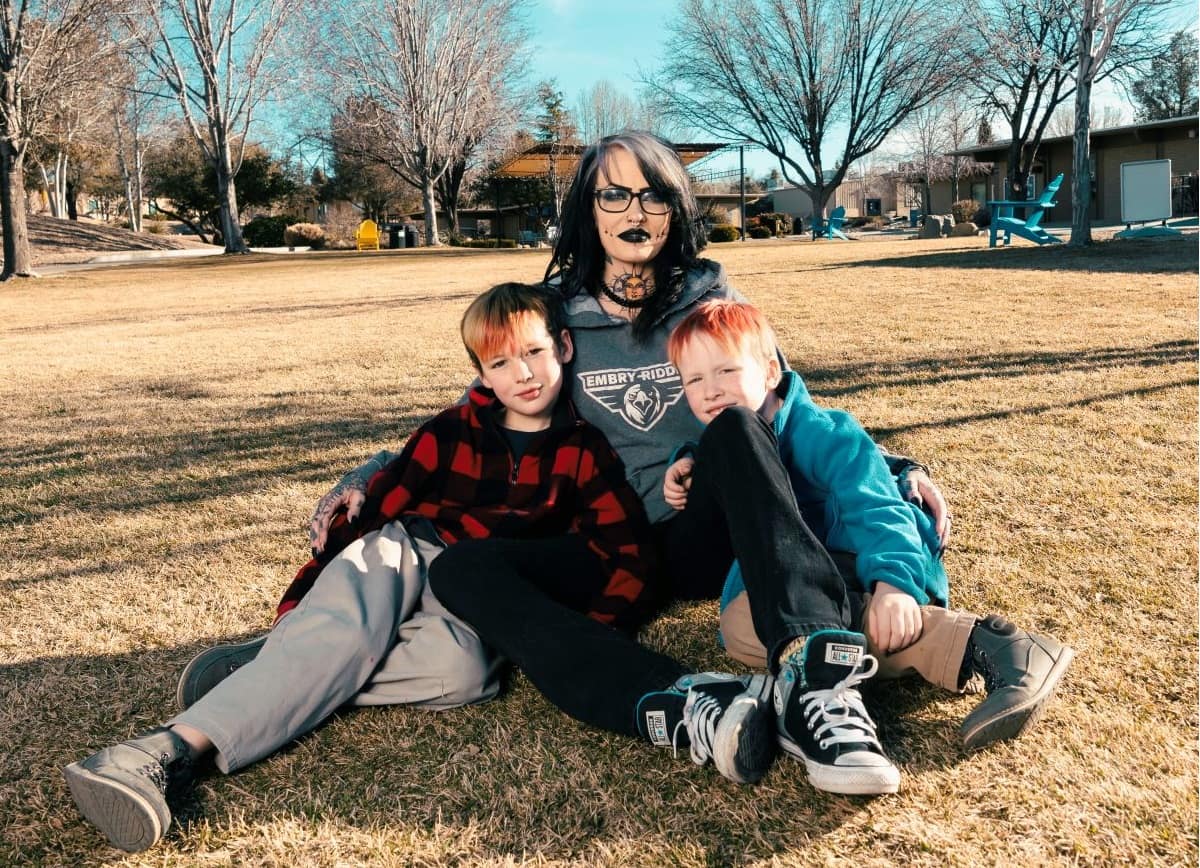 It took more than a decade after high school for Dani Carroll to envision herself in college. Now, though, the Embry-Riddle Aeronautical University student is two years into her Cyber Intelligence and Security bachelor's degree program, recently won a Neal and Alison Keating Endowed Scholarship, and is determined to finish strong — for herself, as well as for her two sons, who are six and seven years old.
"It is a struggle," said the 30-year-old Prescott Valley native. "But I take advantage of the tutoring, and as long as you have the drive, you can achieve it."
After working for years as a cosmetologist and barely making ends meet, she decided it was time for a career change.
"I'm just trying to get a better life and secure one for my kids," said Carroll.
She chose to study cybersecurity and would ultimately like to find a job in ethical hacking or cyber forensics.
"I have always liked technology, and I want to protect people," said Carroll. "In the cyber field, there is always something new coming out, and it is constantly growing."
Ideally, she said her career would also offer additional flexibility so she could spend more time with her sons.
"They are the best," said Carroll. "I want to be there, and I want to be involved in their lives."
Despite her initial apprehension, she said she soon felt encouraged and supported by both her teachers and fellow students on Embry-Riddle's Prescott Campus.
"I have a couple of classmates that have adopted me as their class mom," said Carroll with a laugh.
She has visited campus with her sons, taking them to a planetarium show and an Easter egg hunt on campus.
"At the Easter egg hunt, there were people walking up to us and giving my kids their candy," said Carroll, adding that she was touched by their kindness.
Recently winning a scholarship also served as a confidence booster.
"I called my mom and told her that I got my first scholarship ever," Carroll said. "I was so thankful. It was very humbling and helped me know that I am on the right path."
Although juggling her studies with parenthood is challenging, she said, there were struggles she needed to go through when she was younger to get to the place she is now. Her past challenges have made her ready for the current opportunity to change her life, as well as to show her children that it is never too late to achieve their own dreams.
"I needed that time to explore life, and it taught me a lot," Carroll said. "Now, I have so many factors that keep me going."
Posted In: Security Intelligence and Safety