Eagle Undergrad Joins National Effort to Advance Sustainable Construction of Earthquake-Resilient Buildings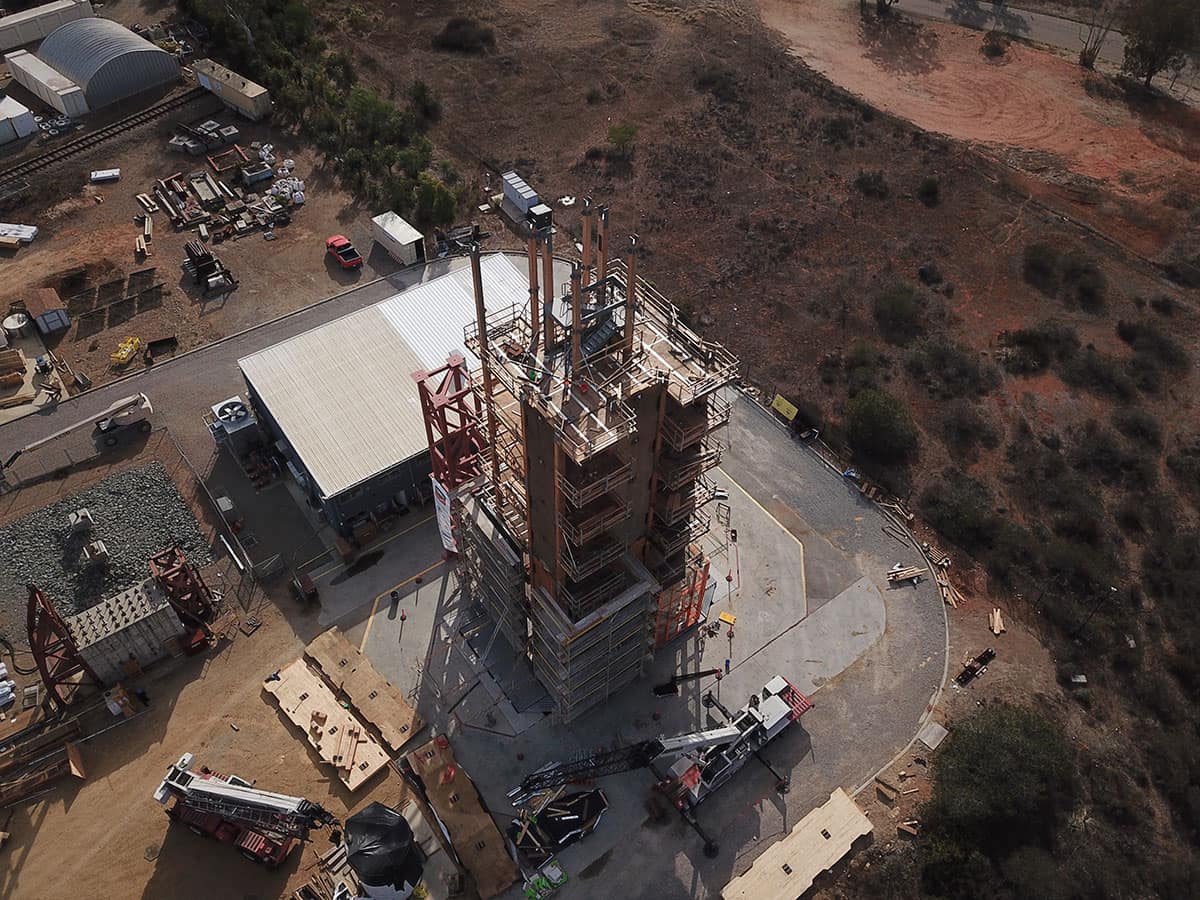 Megan Butcher was in her sophomore year at Embry-Riddle Aeronautical University, in a solid mechanics class, when a professor asked her to join in research predicting the dynamic response of multi-story buildings to seismic forces using machine learning. Right away, the topic caught, and held, her attention.
"The application of machine learning really interested me," said Butcher, who is now in her fourth year of an accelerated five-year bachelor's and master's degree program in Civil Engineering.
Butcher had no idea at the time that her focus, as well as her high academic standing, would also earn her a publication in a prestigious journal and a place in a program designed to involve undergraduates like herself in federally funded research.
Butcher participated in an internship called the Natural Hazards Engineering Research Infrastructure (NHERI) Research Experience for Undergraduates, an initiative of the National Science Foundation (NSF). As the first Embry-Riddle student to be awarded the internship, Butcher participated in an NSF effort to study performance and design parameters for a sustainable form of construction for multi-story buildings that uses laminated or composite wood, known as mass timber.
The mass timber building method is considered more sustainable than steel and concrete. More prevalent in Europe, it uses low-value lumber from sustainable forests, produces fewer carbon emissions during production and less construction waste, and is even considered a form of carbon storage. Given its promise as a greener building alternative, NSF has funded research projects at universities all over the country to study the material's performance — particularly how it performs during earthquakes.
A 10-story mass timber test building known as the NHERI TallWood test structure — being constructed on an earthquake simulation device called the Large High-Performance Outdoor Shake Table at the University of California San Diego — is one such project. For Butcher's internship, she participated as a member of an all-woman team in the TallWood research, interviewing representatives of companies that had partnered on TallWood, to get information about the mass timber industry and its potential for producing high-rise buildings that can withstand seismic activity.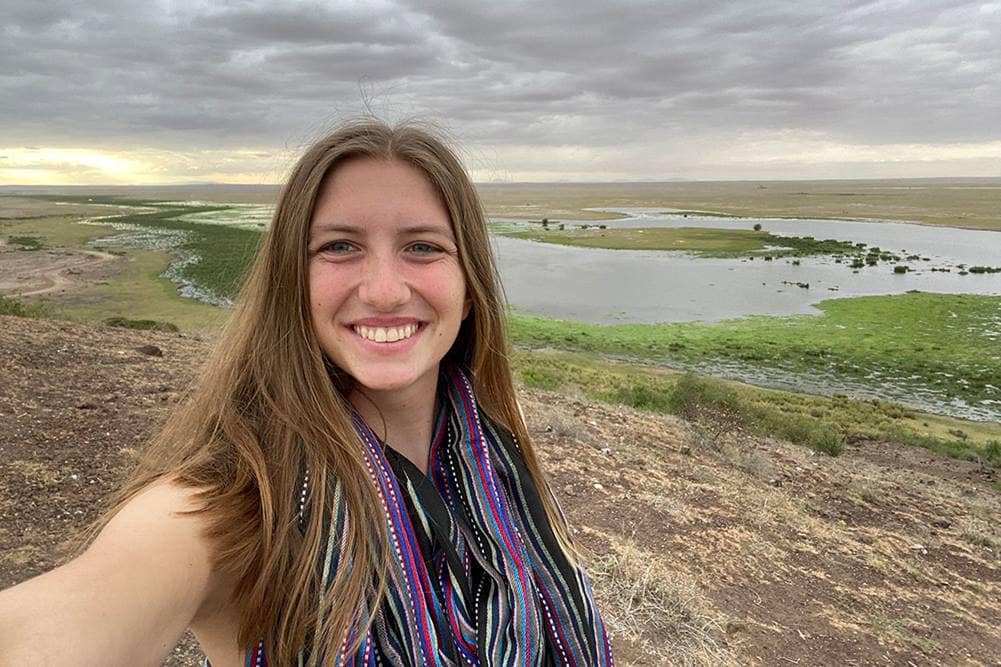 Embry-Riddle sophomore Megan Butcher conducts research on building resiliency. (Photo: Megan Butcher)
The research gave Butcher "a broader perspective" on her work and its application, she said.
"It helps me expand my skillset, as I had to reach out to different companies and conduct informative interviews, which is not usually in the wheelhouse of traditional engineering," Butcher said, adding that her involvement in TallWood has helped her understand what is needed in the "earthquake engineering community."
The physical testing phase of the TallWood project is scheduled for this January.
"NSF is really interested in knowing what mass timber will look like in seismic regions," Butcher said. San Francisco's first mass timber building, a five-story structure made of fire-resistant cross-laminated timber, was completed earlier this year. Other projects are planned in earthquake-susceptible California.
The team's findings indicated that the industry is rapidly growing and in need of performance-prediction software for large-scale construction. Although some seismic testing has been done on mass timber construction, such software depends on expanded research and extensive data to produce Building Information Modeling (BIM) systems that can be applied to a variety of projects. Further research on this topic is crucial for creating BIM systems that perform at the same level as existing systems available on the market, Butcher said.
"We need to have a big database on this material to develop the kinds of software systems that steel and concrete building already has," said Butcher.
Luckily, Butcher and students like her are actively engaged in related cutting-edge research. The advisor who initially invited Butcher to the research, and with whom she has co-authored a conference paper and a journal publication, says she has the ideal skills to help study and develop risk-assessment tools for structural reliability.
"It is very rare that an undergraduate student can get out a paper in a distinguished journal and get selected for an all-expenses-paid internship in a federally funded program," said Dr. Siddharth Parida, assistant professor in Embry-Riddle's Department of Civil Engineering. "She is a brilliant student and a sincere researcher."
Posted In: Engineering | Research