Eagle Finds Success, Satisfaction in Cross-Campus Collaboration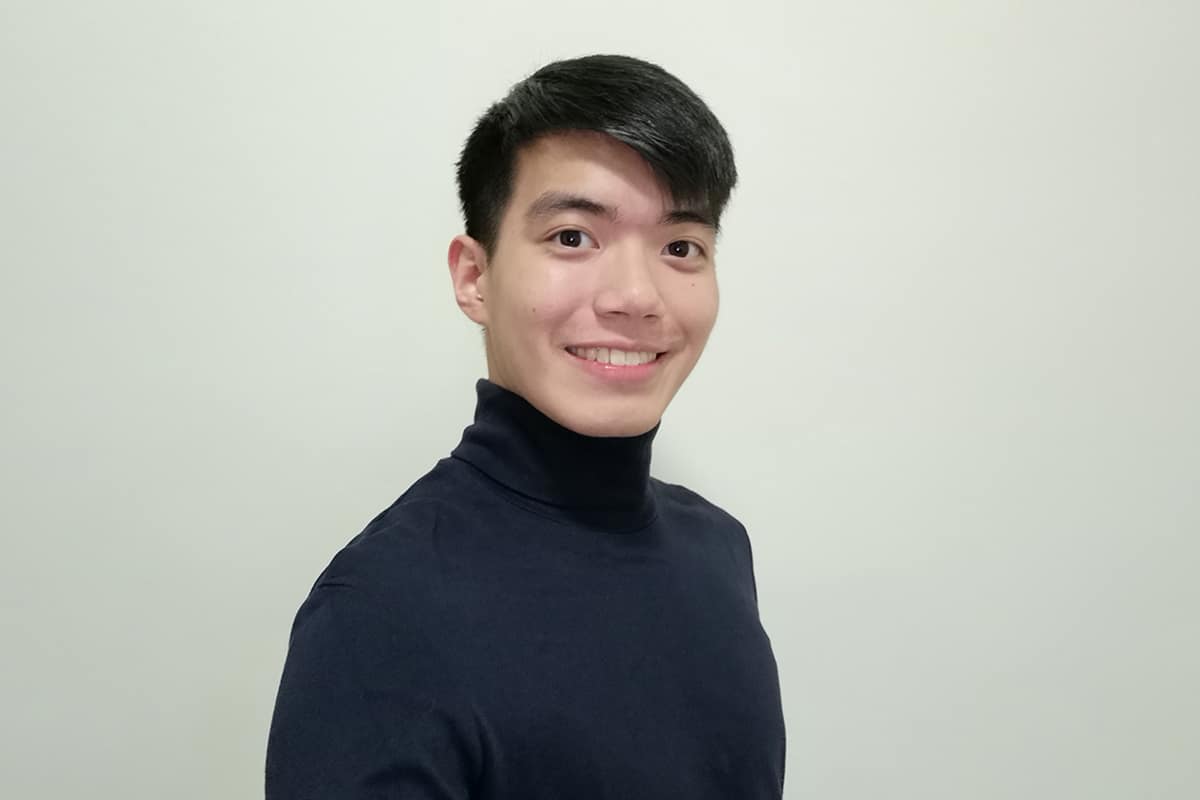 Kerr Salvador Gagan knows that collaboration is key to tackling tough tasks, and the 21-year-old Aeronautics major at Embry-Riddle Aeronautical University's Asia Campus in Singapore is grateful for the recent lessons he's learned about the power of teamwork.
He believes people should "relish the chance to be part of a team; they've got your back and you've got theirs. Where one person lacks, another can make up for it."
Gagan ('23) was part of a multi-campus team competing in NASA's RASC-AL contest, which challenged students to plan every facet of missions to deep space.
The Embry-Riddle group, which included students from the Daytona Beach, Fla., and Prescott, Ariz., residential campuses in the United States, chose to develop a concept for a crewed mission to Ceres, a dwarf planet in the Solar System's main asteroid belt.
"Considering the scope of the theme, [we] split into multiple sub-teams to handle different aspects of the mission," Gagan said.
Gagan worked with Scientific Instruments and Payload sub-team along with three others, and "researched and decided on the best combination of experiments and other loads to be carried during the mission." The team also provided a daily schedule for astronauts to follow while on the planet.
"The toughest part was the initial nervousness — while I'm majoring in Aeronautics, most of the team is majoring, or has experience, in Aerospace Engineering," Gagan said. "There was a feeling of being out of place, essentially. But that melted away as I got to know and work with my sub-team."
Working remotely presented some other challenges as well, especially when it came to timing.
"My three teammates were located at the Prescott and Daytona campuses and I was the only one at the Singapore campus," he said. "While our weekly meetings took place in the evening for them, I had to wake up extra early."
But it was worth missing out on some sleep.
"I've always been a space geek so this opportunity to work with a team in developing and proposing a space exploration mission is a reward in itself," Gagan said. "In particular, however, I'd say it was the knowledge I gained from working with the team and the chance to share it with others, too. It felt great being heard while also getting to hear what others had to say about each other's ideas."
Although the Embry-Riddle squad didn't make the final competition, Gagan was proud of the plan they produced together.
"It's quite a marvel what collective determination and application of skills can achieve, especially considering we're planning for interplanetary missions just over a century after the Wright Brothers first took flight," he said.
Gagan was also thankful for the opportunity to elevate his skills in one of the many elite competitions that are open to Embry-Riddle students, something he urges others to do even if they are apprehensive.

"Have confidence in yourself — do not doubt if you are skilled or smart enough for competitions," he said. "Each one you join is another chance to showcase what you've got — both your strengths and the areas you can still improve on."