Eagle Entrepreneur Takes Top Prize — Again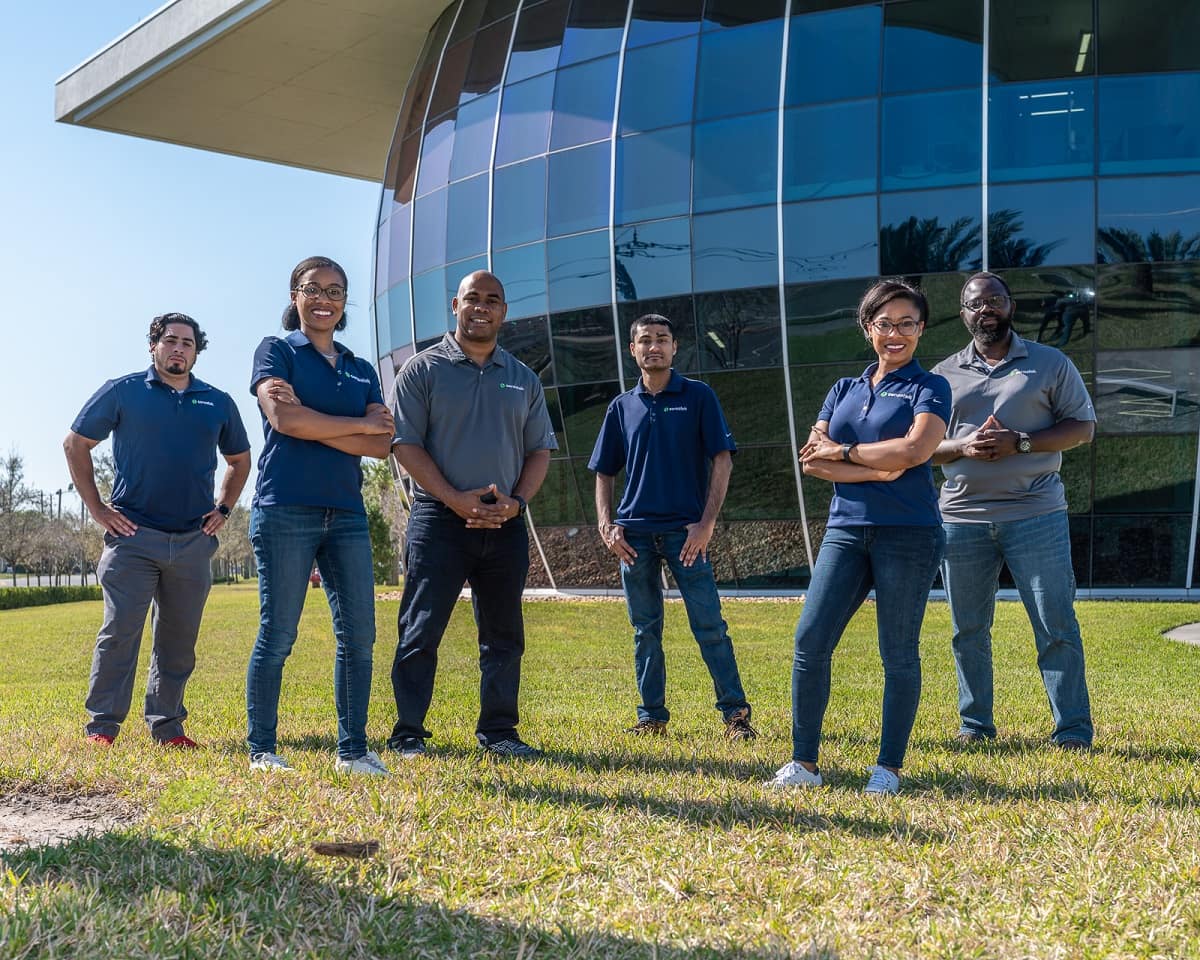 Sensatek Propulsion Technologies founder and CEO Reamonn Soto, an Embry-Riddle Aeronautical University graduate and Research Park success story, recently claimed the top $25,000 prize in the PenFed Foundation Black History Month Ignition Challenge.
The challenge, now in its second year, was established by the Virginia-based nonprofit to encourage Black veterans and military-affiliated entrepreneurs with funding and mentorship. The foundation's Veteran Entrepreneur Investment Program selected 15 national finalists.
Soto, a U.S. Marine Corps veteran, was wrapping up his master's degree through Embry-Riddle's Worldwide Campus when he had a big idea to save gas turbine operators millions of dollars annually. To build Sensatek Propulsion Technology, Soto took advantage of incubator space at Embry-Riddle's Research Park, which has forged partnerships with private industry as well as local, state and federal policymakers and agencies.
The Sensatek business model — licensing patented wireless sensor technology to increase the operational reliability and performance of jet engines and high-temperature process flow applications — proved appealing to an array of investors. Soto's funding from all sources now stands at more than $5.5 million. His innovation, based on the kind of out-of-the-box thinking that entrepreneurs can deliver to industry, created high-paying new jobs.
Sensatek sensors measure heat transfer data for customers in an innovative way that will advance technology for aviation, space and energy applications. Since joining the Research Park in 2017, Soto's team has won multiple awards, earning support from the National Science Foundation, Launch Your Venture competition, NASA, the U.S. Department of Energy, Starter Studio Seed Fund Accelerator and several other organizations, including Embry-Riddle.
Kim Sheeter contributed to this report.
Posted In: Institutional News | Research