Eagle Earns NASA Fellowship for Contributions to Ongoing Gravity Research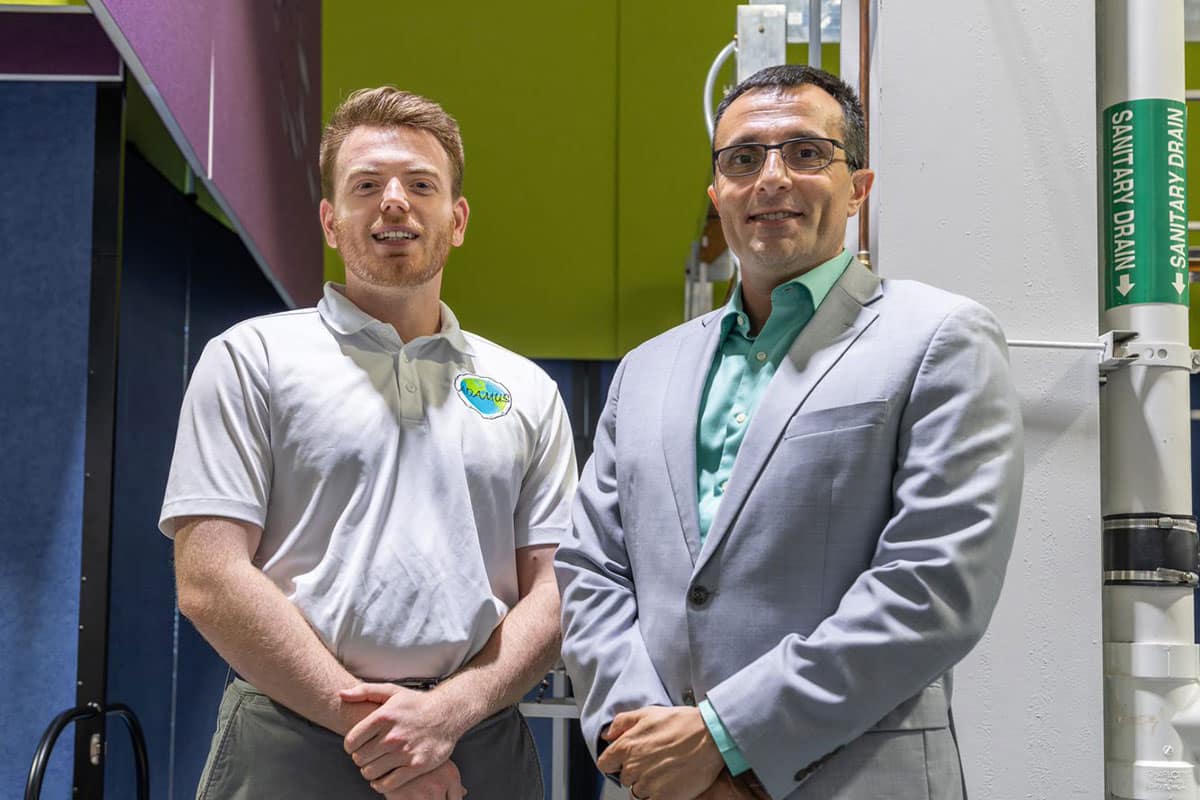 Ryan Kinzie, an Embry-Riddle Aeronautical University doctoral student, has been selected as a NASA Space Technology Graduate Research Fellow, a recognition that comes paired with an $84,000 grant, which can be renewed for up to four years, plus a yearly stipend.
A congratulatory letter from NASA said Kinzie was chosen "to develop groundbreaking, high-risk/high-payoff, early-stage space technology. Your contributions will help make science and space exploration more effective, affordable and sustainable."
Kinzie, who also earned his bachelor's and master's degree at Embry-Riddle, is in the first year of his Ph.D. at the university. His major has been Aerospace Engineering throughout.
"I have been interested in space ever since I can remember," Kinzie said. "Engineering and space have been lifelong passions of mine."
His faculty advisor, Dr. Riccardo Bevilacqua, professor of Aerospace Engineering, said Kinzie's award is well-deserved.
"Ryan joined me with a master's degree in Aerospace Engineering and with experience as a NASA guidance, navigation and control engineering intern at Goddard. As soon as he knew that I was working on a gravity-recovery spacecraft mission, he took the research into his own hands, and since then, he has made tremendous contributions," Bevilacqua said. "Ryan's professional profile is the perfect match for NASA science and engineering, and his fellowship is highly deserved."
Kinzie was selected on the basis of a research project aimed at improving the accuracy of models that map the Earth's gravity. Using a method called dual quaternions, which can simultaneously model the movement of an object from one place to another as well as its rotation, Kinzie predicts the method can produce more accurate gravity mapping than is currently available, which would be helpful in many applications, including for determining ocean dynamics, sea-level rise, groundwater supplies, and the structure and evolution of the Earth's crust.
"Since the Earth is a dynamic system that is constantly changing due to its fluid atmosphere and oceans, distribution of groundwater, snow and ice, and shifting tectonic plates, the mapping of Earth's gravity potential is a continually ongoing process," Kinzie said. "Most practical applications require an increase in the accuracy of the current maps of Earth's gravity for them to be useful."
Bevilacqua said Kinzie's dual-quaternion approach "has already shown superior accuracy and reduced computational burden."
Posted In: Engineering | Research | Space