Eagle Authors: Embry-Riddle Poet Nominated for Best of the Net Award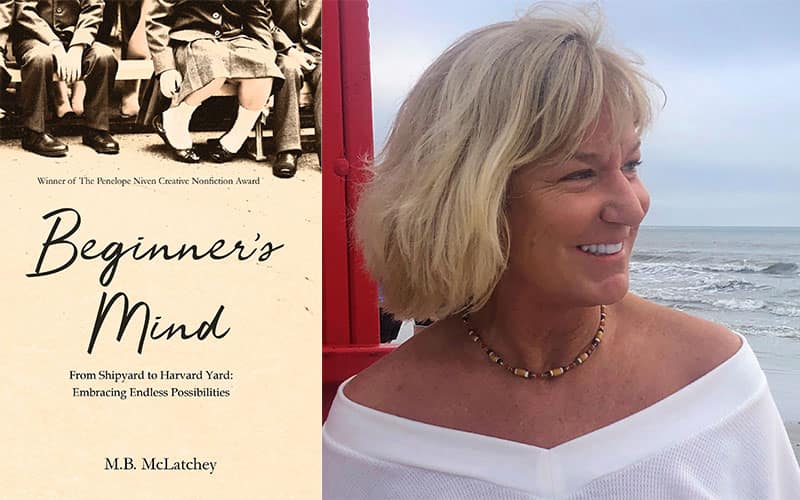 M.B. McLatchey, professor of Humanities at Embry-Riddle Aeronautical University, has been nominated by Sky Island Journal for the 2021 Best of the Net award for her poem, "Smiling at the Executioner." The poem appeared in the journal's summer 2020 edition and was also nominated for the Pushcart Prize.
Like all poems, "Smiling at the Executioner" must be interpreted by each reader, but it leverages the vivid image of a lotus with its roots anchored in mud. The lotus seems to hint at the beauty of non-violent resistance and the acceptance of mortality. "How undeterred by murky water, it submerges and reblooms: petals like crystal glazed and without residue," McLatchey writes.
In addition, McLatchey's poem, "Ode for My Department Chair Who Left a Face Shield on My Desk," was published in the fall 2021 issue of English Journal, a publication of the National Council of Teachers of English (NCTE). The journal is NCTE's award-winning collection of ideas for English language arts teachers. The poem describes a plague that turns the world upside down, as stalks "lean grey-blue instead of the expected, upright green" and tilled soil becomes unresponsive as a sick child.
Winner of the 2011 American Poet Prize from the American Poetry Journal, McLatchey has authored two award-winning collections of poems. Her most recent collection, The Lame God (Utah State University Press) was awarded the 2013 May Swenson Prize. She also recently authored an award-winning educational memoir, Beginner's Mind (Regal House Publishing) that examines the question, "How do we want teachers to teach, inspire and guide our children?"
Currently Poet Laureate of Volusia County, Florida, McLatchey also serves as Arts & Wellness Ambassador for the Atlantic Center for the Arts and as U.S. Ambassador to the HundrED global foundation for innovation in education.
McLatchey earned her graduate degree in Comparative Literature from Harvard University, a Master's degree in Teaching from Brown University, the M.F.A. in Writing from Goddard College, and her undergraduate degree from Williams College. Read more about her life and work at: www.mbmclatchey.com
"Although Embry-Riddle is largely known as a premier aviation and aerospace university, students taking Humanities and Communication courses gain a broader skill set that will serve them well as they prepare to enter the workforce," said Steven Master, associate professor and interim chair of the Humanities and Communication Department. "Superior communication skills give our students a competitive edge in the job market, and we hope that faculty members like M.B. will serve as a source of inspiration, too."
McLatchey currently teaches Mythology as well as Western Humanities: Antiquity and the Middle Ages.