Student-Success Champion Dr. Kelly M. Austin Joins His Alma Mater, Embry-Riddle Aeronautical University, as Senior Vice President for Academic Affairs and Provost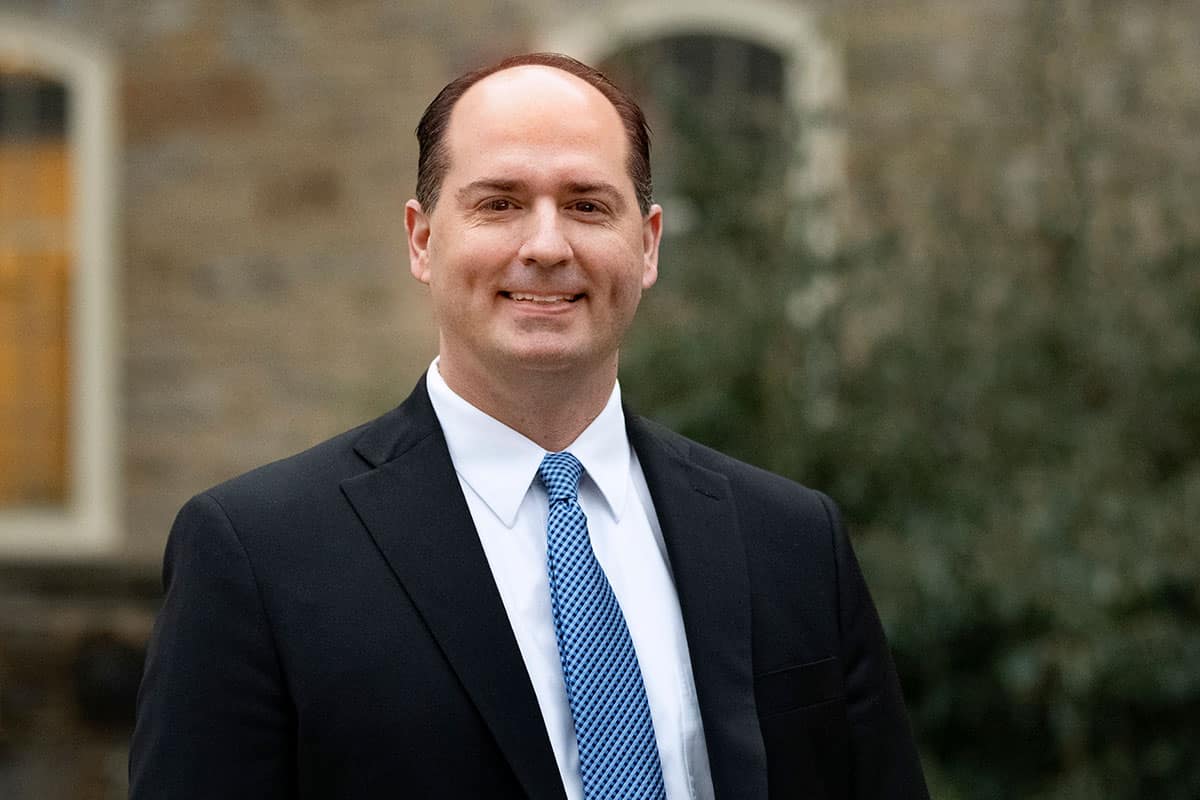 Embry-Riddle Aeronautical University has named alumnus Dr. Kelly M. Austin ('04) — a nationally recognized champion for students' academic success — to serve as Senior Vice President for Academic Affairs and Provost.
Currently, Austin serves as Vice President for Commonwealth Campuses and Executive Chancellor at The Pennsylvania State University, University Park. In that capacity, he oversees teaching, research and service missions, and acts as the budget executive for Penn State's 20 Commonwealth Campuses, which serve some 27,000 students across all degree levels.
Austin will relocate to Embry-Riddle's Daytona Beach, Florida, campus by Aug. 1, 2023.
"Dr. Austin has a proven record of success in bolstering graduation and retention rates," said Embry-Riddle President P. Barry Butler, Ph.D. "He is also deeply committed to nurturing a higher education ecosystem that supports academic excellence and teaching innovation, and he is an alumnus with a deep knowledge of our institution. We look forward to his contributions at Embry-Riddle."
On accepting his new position, Austin said, "The success of any institution is rooted in a shared commitment to excellence and driven forward by its people. The faculty and staff at Embry-Riddle have positioned this outstanding university as a center of great educational quality, access and opportunity. I am eager to work with Embry-Riddle's leadership team and its dedicated, innovative faculty members. I am honored and truly humbled to return to my alma mater, and I look forward to all that we will accomplish together."
Austin earned his Ph.D. from the University of Pittsburgh, where his dissertation focused on factors affecting the enrollment and persistence of first-generation college students. After receiving a bachelor's degree in management and a master's degree in student personnel administration from Slippery Rock University, Austin earned his Master of Business Administration in Aviation (Airline Management) from Embry-Riddle.
Butler noted that Austin's selection was the result of a highly competitive national search, co-chaired by Senior Vice President and CFO Dr. Randy Howard and Vice President and General Counsel Charlie Sevastos. "Our Search and Advisory committees, including faculty, staff and students across all campuses, did an exceptional job in evaluating dozens of superb candidates in a diligent, objective fashion," Butler said.
A Focus on Retention and Graduation
Throughout Austin's career, he has helped propel institutions forward through strategic advocacy and a results-oriented approach to leadership.
Career highlights have included increasing retention and graduation rates by 10 percentage points over five years and realizing an actual versus predicted institutional graduation rate that was 12% higher than the predicted value, given the entering student academic profile. Among many other achievements, he launched a scholarship program that provides students with up to $26,000 over four years, and he strengthened strategic partnerships and philanthropic efforts.
Before assuming his current role as a Vice President and Executive Chancellor, Austin held the title of Associate Vice President for Administration in the Office of the Senior Vice President of Commonwealth Campuses at Penn State, University Park. Earlier, he served as Chancellor at Penn State Schuylkill.
A first-generation college student and a higher education leader for more than two decades, Austin's career began in 2001 at Embry-Riddle, where he served as an Education Specialist/Academic Advisor to First-Year Programs, and as a Student Government Association Advisor and Assistant Director of Student Activities.
Austin's continuing professional development and education has included the Institute for New Presidents Inaugural Class, offered by the American Council on Education, and the New Business Officers Program of the National Association of College and University Business Officers. He co-authored two higher education (HIED) courses (Foundations in Higher Education and Student Affairs, and Administration and Organization in Higher Education) at Penn State. In 2004, he served as an instructor in what is now the David B. O'Maley College of Business at Embry-Riddle.
His new position at Embry-Riddle will encompass critical areas affecting academic matters and student success at the world's leading higher education institution focused on aviation, aerospace and research. In particular, Austin will provide leadership related to academic programs, faculty affairs, the Honors Program, the Center for Teaching & Learning Excellence, International Programs, academic assessments and accreditation, disability support services, library and scholarly communications, academic support, prestigious awards and fellowships, and the Office of the Registrar.
Further, Austin will work closely with Embry-Riddle's Vice President for Research and Doctoral Programs, Dr. Jeremy Ernst, to support faculty research advancements.
Austin will be moving to the Daytona Beach area along with his wife, Allison, and their teenage sons, Aiden and Ethan. Soon after his arrival, he will begin planning meet-and-greet opportunities with faculty members and others across all of Embry-Riddle's campuses.
He replaces Lon D. Moeller, who last year announced his decision to step down as Senior Vice President for Academic Affairs and Provost.
Posted In: Institutional News