Dick Samuels, Icon of Flight Instructors at the Prescott Campus, Passes Away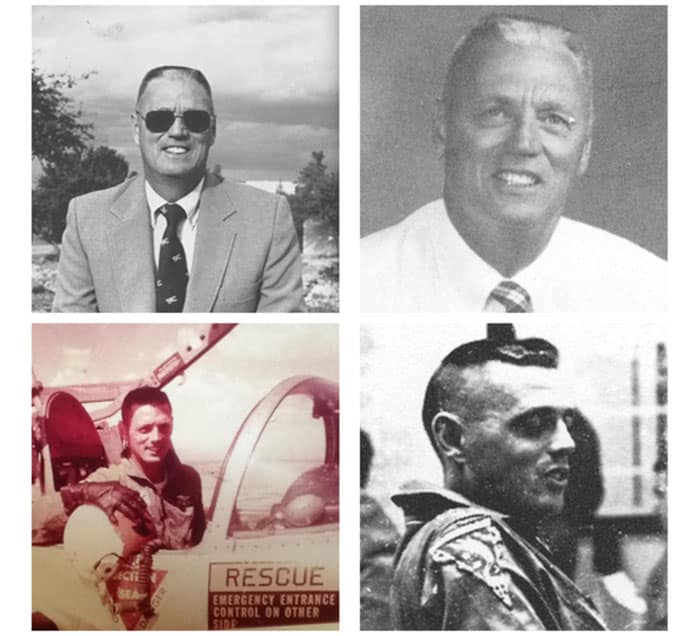 When longtime Embry-Riddle Prescott Campus flight instructor Richard E. "Dick" Samuels taught his students something, they rarely forgot it. Samuels, who retired in 2001, taught generations of flight students with his unconventional and direct style to ensure they always made it home.
Our beloved "Father of Flight Instructors" was cleared for his final flight on January 17, 2022. His voice will continue forever in the headsets and controls of the thousands of pilots he trained, mentored and loved.
A funeral mass for Samuels will be on February 18, 2022, at 11 a.m., at St. Elizabeth Seton, 9728 W Palmeras Dr., Sun City, AZ. The family asks that in lieu of flowers, donations be sent to the Tunnels to Towers Foundation.
The Dick Samuels Flight Instructor Scholarship
He spent 22 years as a U.S. Air Force pilot, including assignments as a flight instructor, followed by another 22 years of teaching at Embry-Riddle's Prescott Campus.
The Dick Samuels Flight Instructor Scholarship, which is already supporting current students, was established and supported by former students and others who were inspired by Samuels' love of flying.
We're proud to share that supporters have rallied to contribute more than $158,000. That endowment guarantees scholarships for generations to come, and established Building F6 on the Prescott Campus as "The Dick Samuels Flight Instructor Building."
For more information, please contact:
Bill Thompson ('87)
Executive Director Engagement Initiatives & Eagle Heritage Project
386.226.7457
william.thompson@erau.edu
Read About Dick Samuels
A story about Dick Samuels, the "Father of Flight Instructors," was published in Lift Magazine in 2017. Read more at the link below.