Delta Air Lines Reveals Propel Pilot Career Path Program to Prescott Campus Students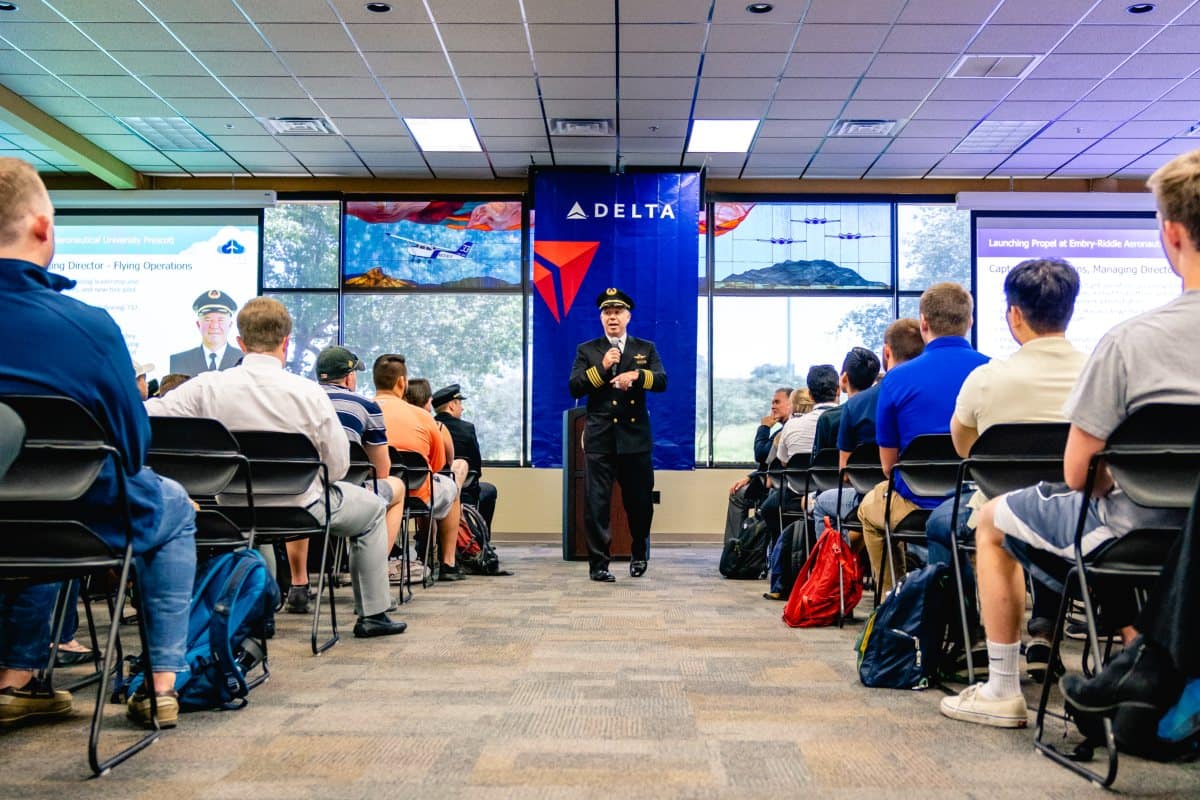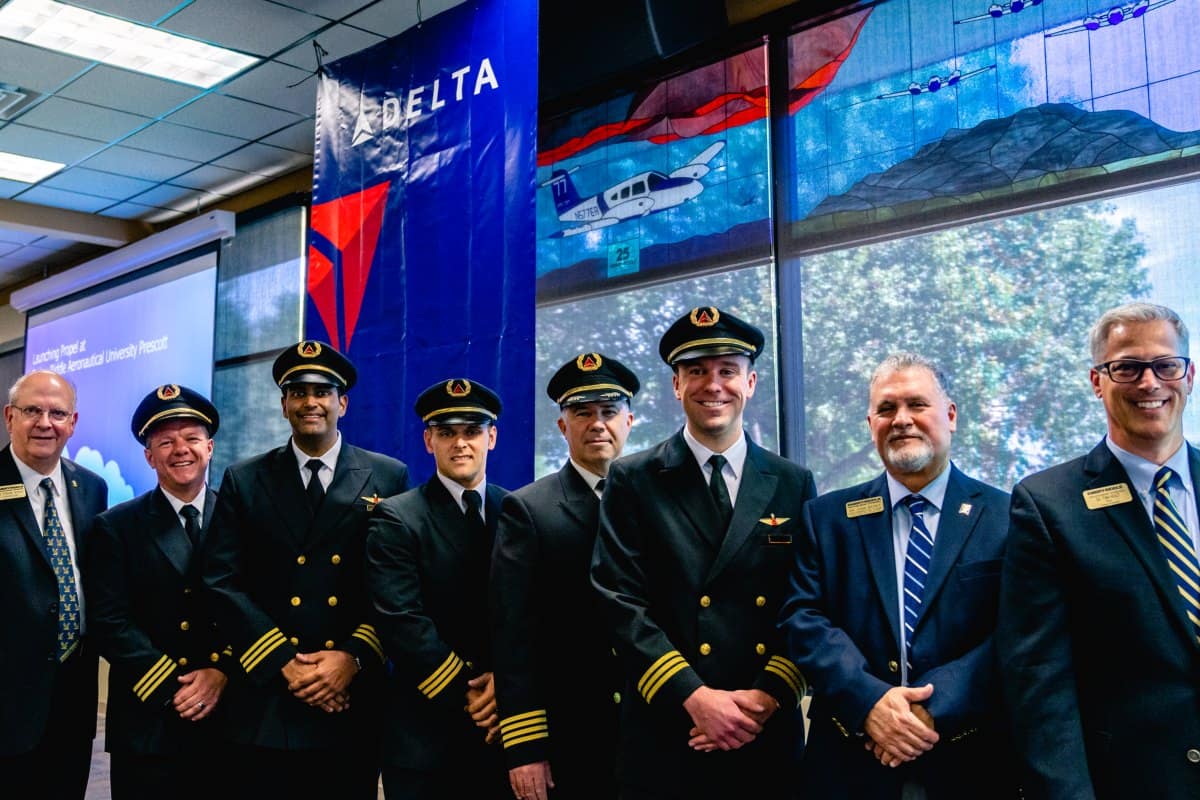 Representatives from Delta Air Lines arrived at Embry-Riddle's Prescott campus to speak with flight students and introduce a new joint partnership between Delta and the University: Propel, a unique program outlining a clear and defined career path that gives Embry-Riddle students the opportunity to become Delta captains in as little as 42 months or less after graduation.
"This path provides Delta with unique insight from candidates," said Delta representative Capt. Patrick Burns, Managing Director of Flying Operations and class of '88 Prescott campus alumni. "It's an opportunity for us to partner with [students] early in their professional career, actually pairing students up with line pilot mentors to guide propel candidates through their career all the way to the Delta flight deck, not just while they're here at Embry-Riddle."
To take advantage of this unprecedented hiring boom within the industry, students accepted into the Propel program can pursue one of three different routes to accumulate flight hours and qualify for employment; by piloting commercial, private, or reserve guard flights.
"In the past four years, [Delta] has hired 4,000 pilots. We plan on hiring 8,000 more in the next ten years," said Burns. "It is a fantastic time to be in the aviation business."
Regardless a students' chosen path, any pilot participating in the program will meet all of the qualification requirements and testing aspects of Delta's current pilot hiring model, which will be metered over the course of their development.
"With Propel, we're recognizing the academic benefits of partnering with a university like Embry-Riddle," said Burns. "When we're onboarding pilots, we're not just onboarding the technician, or the pilot with the skillset to fly airplanes. We're looking for somebody that's got a good education and a good background. We're hiring character and leadership traits. We don't hire pilots, we hire captains. And even if it takes you some time to get to that left seat, we want you thinking like a captain early on. So it was kind of a no brainer to bring Propel to Embry-Riddle"
"On behalf of the University, we're so happy to have our friends from Delta here to kick off a national program to help our students go from aspiring aviator to captain," said Chancellor Dr. Frank Ayers. "It's good to see that major airlines are beginning to look at our University and understand that they need to take an interest in our young students who are aspiring to have a career with a great airline."
"I might be a little biased, having been an Embry-Riddle grad," said Burns, "Look at the shared background between Delta and [Embry-Riddle]. Our core values of integrity and leadership are shared with this university. Being an alumni, I'm very aware of that."
For additional information on the Propel Pilot Career Path Program, visit: Delta, ERAU Partner to Launch Propel Pilot Career Path Program